The new dimension of journalism
The journalist Julia Leeb makes news into a virtual reality experience. She 'beams' her viewers into the jungle or to the centre of a refugee camp.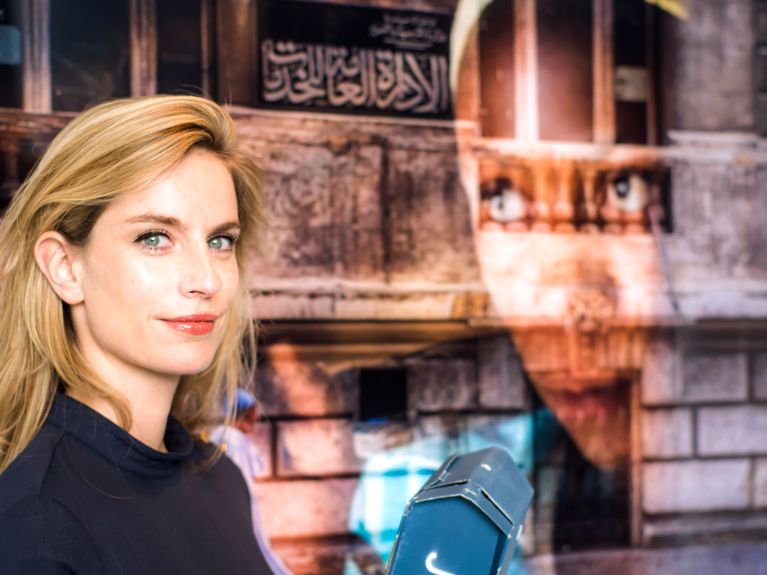 As a journalist and photographic artist Julia Leeb travels mainly to war zones and states in political upheaval, to countries that are dominated by dictatorships and violence. Her work has already taken her to Syria, Afghanistan, North Korea and Libya. She uses virtual reality techniques, or VR, to give her viewers the impression they are at the heart of the action.
Ms Leeb, what do you want to achieve with your work?
My reports and features give a voice to people who would otherwise have none. By using VR/360° I can not only illuminate the 'blind spots' of our world, but also enable them to be experienced. It opens up new dimensions of reporting. In the case of war photographs, I was always interested in what was happening beyond the depicted image. My long-term goal is to create a databank focusing on isolated societies. This also includes a VR encyclopaedia.
Which logistic challenges do you have to overcome for VR/360°?
The quantity of data is large and postproduction is more complex than in conventional films. I created my first VR production in 2015 with a warlord in the Congolese jungle. There was no electricity, so we had to remove the car battery and carry it through the jungle for days on end. The technology has improved since then.
I sometimes experience absurd situations while filming. I often don't want to be filmed myself. So I have to leave the scene very quickly, and that can cause problems in a crisis area. After all, who sets up their cameras in the midst of the action and runs away? Once some market vendors took cover, because they thought my camera was a bomb.
What is your latest project?
I travelled to isolated places for Brave New Realities. I enable the users to 'beam' themselves in to a refugee camp in South Sudan, to Belarus or to the Nubians in Sudan, so they can gain a first-hand impression of the situation. They can sit down at a table with a former sect member of the Colonia Dignidad in Chile, go to a market in Transnistria. All of this is in a mixed form created from an artificially generated VR world and 360° documentary film.