A win-win-win situation
Cheap, eco-friendly and a new business model: How a German start-up is advancing electro-mobility in Africa.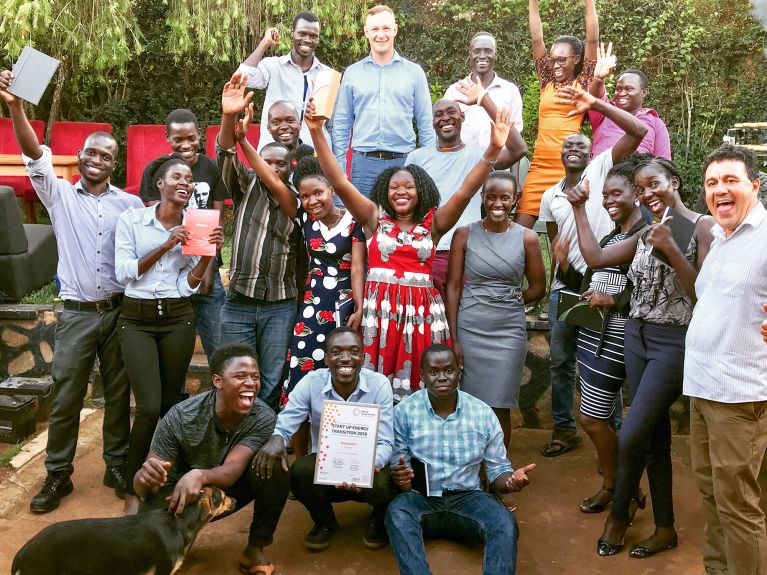 Jakob Hornbach had travelled to Uganda with his business idea. However, it had proved impossible to realise. Hardly had he arrived than he noticed how important motorbikes are in the east African country as a means of transportation for people and goods – and developed a new idea. Together with his Ugandan friend Ben Lokeris Koriang, the business engineer who specialised in mechanical engineering undertook to convert the motorbikes into more eco-friendly, battery-operated drives and establish a network for charged batteries.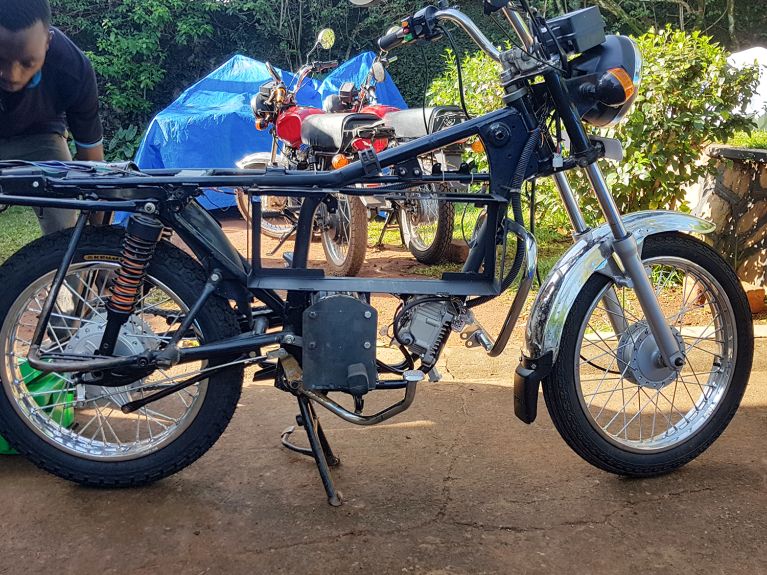 Electric, battery-operated boda bodas
Roughly one million people earn a living with so-called "boda bodas" in Uganda, transporting people and goods sometimes in quite hair-raising manner through the dense traffic. "There are about 130,000 of them on the roads in Kampala alone," Hornbach reports. "And more than 90 percent of them are one and the same brand and model." This makes the conversion work easier. The duo constructed prototypes and tested them in operation. Now they are waiting to receive 100 retrofit sets and components for the 200 Li-ion batteries in order to test the business model in the market.
Users save about half the energy costs and a large part of the maintenance costs, which otherwise arise for the drive shaft necessary for a petrol-driven engine. The young "Bodawerk" corporation operates the network and lives from selling the energy and renting out the batteries. The project reduces strain on the environment and the value addition remains in-country. Moreover, the locally produced solar energy eases the burden on the state, which otherwise pays millions of dollars each year for petrol imported from abroad.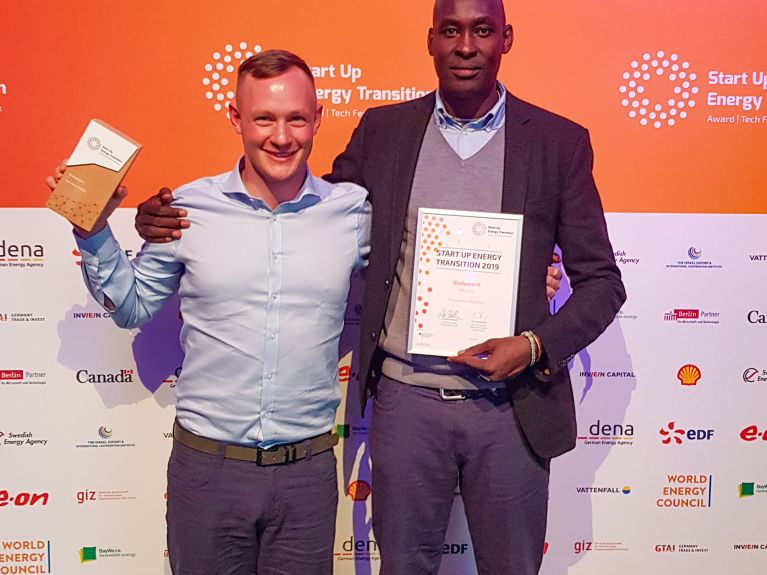 Start-up award for "Bodawerk"
"Bodawerk" won the 2019 international Start Up Energy Transition Award in the "Innovative Mobility" category for this initiative – it was bestowed in Berlin in April 2019. The award is in recognition of the latest and most effective business models for the energy transition and climate protection. All in all, more than 450 companies from 80 different countries took part in the contest.
You would like to receive regular information about Germany? Subscribe here: