Discover Botswana
Botswana is to be featured as the partner country at the ITB 2017 in Berlin. 
10.03.2017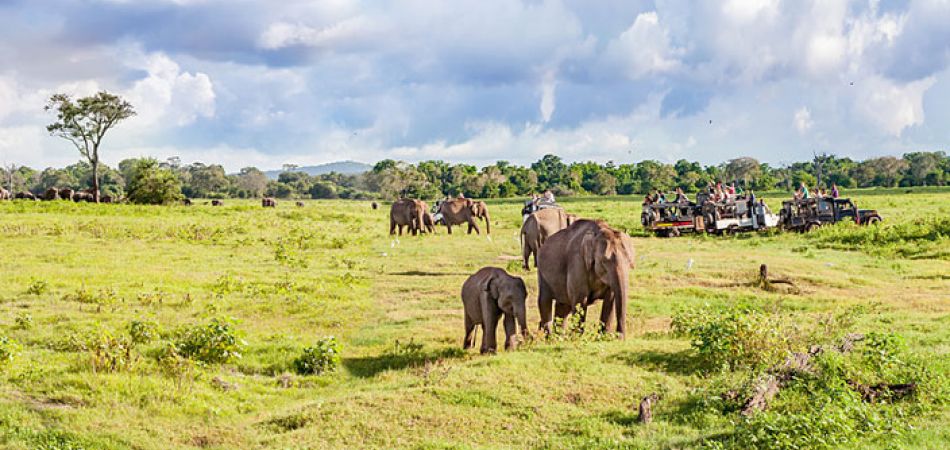 Germany. Botswana attracts more than two million visitors every year. The country's wildlife population makes it one of the world's top safari destinations; it has been a permanent exhibitor at the tourism trade fair ITB Berlin since 1984. "Now the Botswana Tourism Organisation has seized the opportunity to be the partner country of the ITB Berlin 2017, enabling us to share Botswana's achievements in nature conservation with the world," says Botswana's Tourism Minister, Tshekedi Khama. And David Ruetz, Head of the ITB Berlin, confirms: "Botswana is Africa's best-kept secret. Its exemplary, active nature conservation policy is illustrated by the fact that almost 40 percent of the country is designated as national parks, wildlife reserves and protected areas." 
Breathtaking wildlife
At the ITB 2017, Botswana will accordingly present its impressive wilderness regions and, above all, offer events on the topic of sustainable tourism. Theda Countess Knyphausen from East Frisia in north Germany will also be among the exhibitors. She already travelled all over Botswana as a student. In the African wilderness, she learned a lot about the animal and plant kingdom and the local ecosystem. "It was a real need for me not just to consume the incredible fascination of the bush and the breathtaking wildlife, but to contribute something to conserving all this beauty," says the 39-year-old. Since 2013, she has been offering customized safaris to the Okavango Delta near the town of Maun under the name Consafarity. She has also set up the Knyphausen Foundation, where young adults from Botswana can apply for a one-year training course as a professional safari guide.
Safaris also for locals
In addition, Knyphausen gives regular training courses on waste recycling and prevention. "As in many African countries, waste disposal is a major challenge in Botswana," Knyphausen explains. Burying and burning waste are widespread practices. Instead, she aims to develop an awareness of the waste-disposal problem among children and teachers. Once a year, under the motto 'Kids into the bush', the Foundation also invites about 20 local children for a three-day safari on their own doorstep. In this way, many children receive an initial impression of their environment.