The Green Belt - from Death Strip to Lifeline
The former inner German border serves as a living monument to reunification.
08.04.2015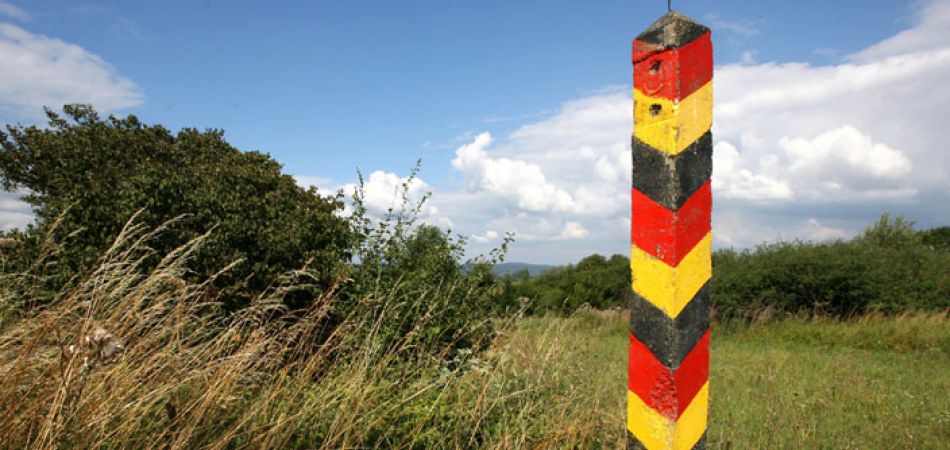 The inner German border once separated East from West along a distance of nearly 1,400 kilometres: from the Baltic Sea in Mecklenburg-West Pomerania, along the Elbe River, through the Harz mountains and then on southwards to the dense forests of Thuringia and the Saxon-Bavarian Vogtland region. From the 1950s on, the border, which was closely guarded by soldiers on the East German side, featured high walls, spring guns, minefields, barbed wires and watchtowers. The "death strip", which was up to 200 metres wide, passed through villages, forests, rivers and moorland – and separated families and friends in both parts of Germany. More than 100 people died while attempting to escape to the West from the German Democratic Republic (GDR).
Living monument
This separation finally ended when the Berlin Wall fell in 1989 and Germany reunited in the autumn of 1990. Some 25 years on, the one-time border has evolved to become a living monument to reunification, not only in the German capital. At many points along the former Iron Curtain, tourists can discover museums, commemorative sites and monuments. In Mödlareuth for instance, a town dubbed "Little Berlin" which straddles the border between Bavaria and Thuringia, the original wall, metal fence and a watchtower have all been preserved along a 700 metre stretch.
Soon after the fall of the Berlin Wall in the autumn of 1989, conservationists from East and West had drawn attention to the fact that many animals and plants had found a place of refuge in this restricted border zone where they could thrive undisturbed. They initiated a first German-German nature conservation project to ensure that the border strip would be preserved as a green belt and as the ecological backbone of Central Europe during this historic period of upheaval. And they succeeded: Germany's federal government supports the protection of biological diversity in the area which interlinks nine of the country's states. So far, conservationists have documented around 1,200 at-risk species of animals and plants there, including rare orchids like the lady's slipper, scarce species of birds such as the black stork and red-backed shrike, as well as a whole host of insects. Nowadays, more than a quarter of the Green Belt is a protected conservation area, and as such counts as national natural heritage. Visitors to it can expect to experience natural treasures and contemporary history.