Increasing awareness
How important is sustainability to Germans? Here are some answers about consumption, making sacrifices and the greatest international challenge.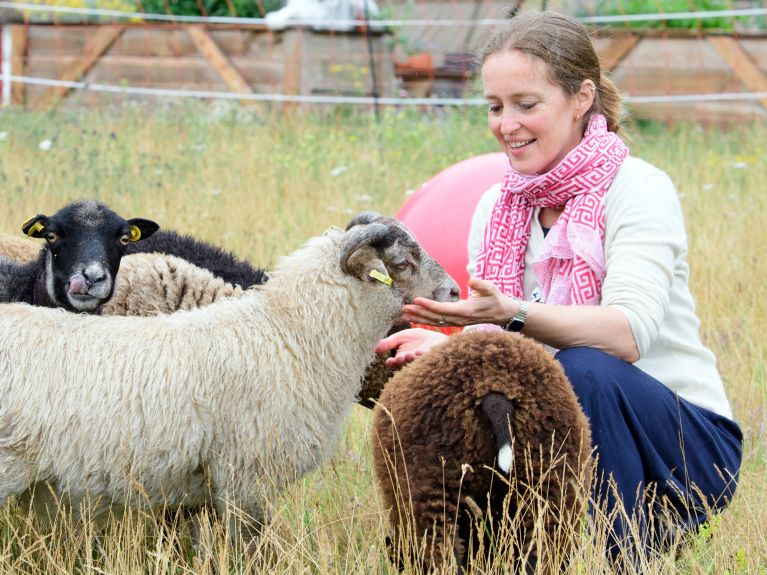 What is most important to Germans when it comes to sustainability?
In 2020 the IUBH University of Applied Sciences carried out a survey into Germans' personal attitudes to sustainability. It found a high level of approval for a change in lifestyle: 75.5% of the people surveyed see climate neutrality as the most important challenge facing humankind in coming years. A clear majority are  prepared to accept concrete restrictions in different areas, whether this involved a reduction in air travel (64.9%), in car journeys (64.2%) or doing without food that requires large amounts of water to grow or has to be imported across long distances (56.9%).
Where do Germans spend money on sustainable products?
According to the IUBH study, Germans pay special attention to sustainability standards – for example, organic or Fairtrade labels – when it comes to food: 69.8% consider that important. Significantly fewer, but still more than half of the people surveyed consider the appropriate labels important when buying clothing (57.8%) or other products, such as furniture (55.3%).
How can sustainable consumption be increased?
In 2019 the GroupM media agency found that higher prices constitute a major hurdle to sustainable consumption for half of the German population. Some 46% of respondents named the scarcity of appropriate products as an obstacle, while 43% complained about a lack of clear labelling.  Furthermore, especially younger consumers between 16 and 29 years of age expressed a wish to be better informed about sustainability.
You would like to receive regular information about Germany? Subscribe here: