Freeing the ocean from garbage
Garbage in the world's seas has become a major ecological problem. Several initiatives from Germany promote clean water. Four examples.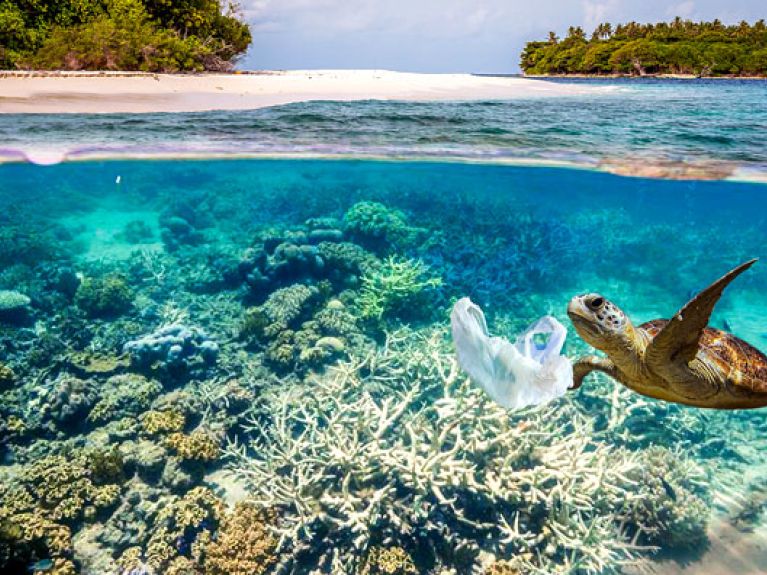 International cooperation
During its G20 presidency and as part of the G20 Summit in Hamburg, Germany has championed clean oceans. During Germany's G7 presidency in 2015, the summit already adopted a joint "Action Plan for Combatting Marine Pollution". On the basis of this plan, exchange with developing countries is being intensified and good practices within the plastic industry are being promoted that do not release plastic particles into the environment.
Multiple research
In Germany, numerous researchers are studying pollution of the oceans. For example, the European joint projects BASEMAN and WEATHER-MIC are coordinated in Germany. BASEMAN defines standards for micro-plastic analyses in European waters; WEATHER-MIC studies toxicity, and also the degradation of micro-plastics in the oceans. Melanie Bergmann, a marine biologist at the renowned Alfred Wegener Institute, and her colleagues have developed an analysis showing that the Arctic is threatened with becoming a "final depot for plastic waste".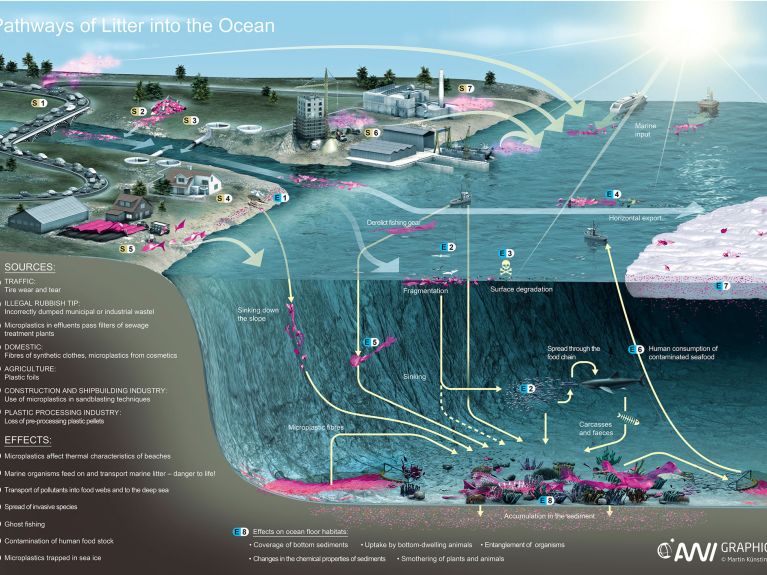 "One Earth – One Ocean"
The environmental organization One Earth – One Ocean (OEOO) in Munich has launched several projects to free bodies of waters around the world from plastic waste, oils and chemicals. Two examples: In 2017, OEOO is in action with the garbage collection vessel Seekuh (Sea Cow) in Asia and on the German Baltic coast; and in Nigeria the organization is taking part in the cleaning of areas of the Niger Delta. In addition, OEOO is relying on creative public relations – as, for example, in the spot "The girl that became immortal!"
"Plastikpiraten"
Valuable discoveries are being made by the Citizen Science action "Plastic Pirates" as part of the Science Year 2016*17 – Seas and Oceans. The Plastic Pirates are project groups of young people between the ages of 10 and 16 that collect data nationwide on plastic deposits in and around German watercourses; British school classes are also part of the project. From the data obtained, protective measures can be derived that will benefit rivers, seas and finally people.
© www.deutschland.de