"Climate action on the agenda"
Collaboration, competition and lots of opportunities: expert Sonja Thielges on the prospects for the energy transition in Germany and the USA.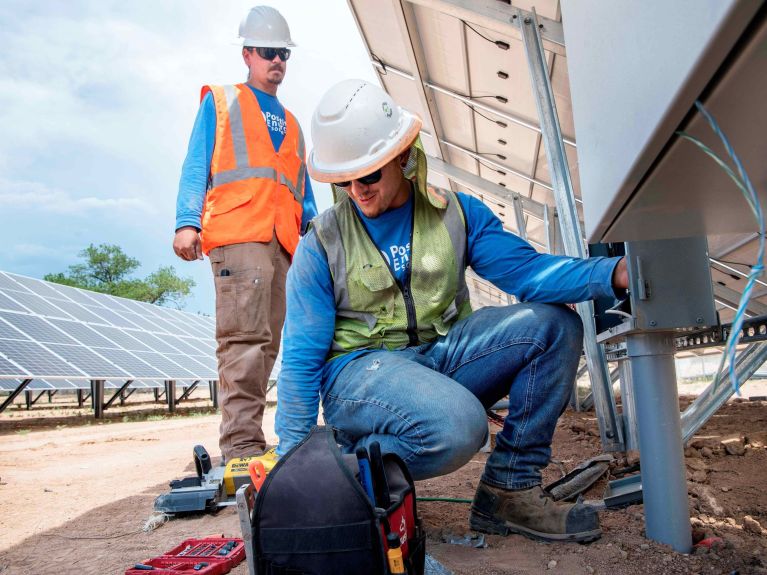 Sonja Thielges from the German Institute for International and Security Affairs (SWP) is closely involved in assessing the energy transition in Germany and the USA. She is the co-author of a recent status report on the potential for cooperation between the two countries in this field.
Dr. Thielges, the US government's planned subsidies for the American renewable energy sector have recently fuelled concerns of competition between Europe and the United States. Where do you see opportunities for a joint approach to energy policy?
With regard to climate action, this competition is itself an opportunity. It ultimately means that people on both sides of the Atlantic will be urged to increase investment in renewable energies. Competition stimulates business in this area too, as well as helping to put climate action on the agenda. After all, that was not at all the case in the US under the Trump administration. With regard to clean energy, much greater overlaps for Germany have now emerged in terms of its cooperation with the USA. There's a lot both partners can contribute to transatlantic dialogue, enabling the expansion of wind and solar energy to be driven forward on a partnership basis, for example. And for its part, the USA is leading the way on issues such as carbon capture and storage (underground storage of carbon dioxide) or the reduction of methane emissions – both issues that have gained ground in Germany in recent years, too.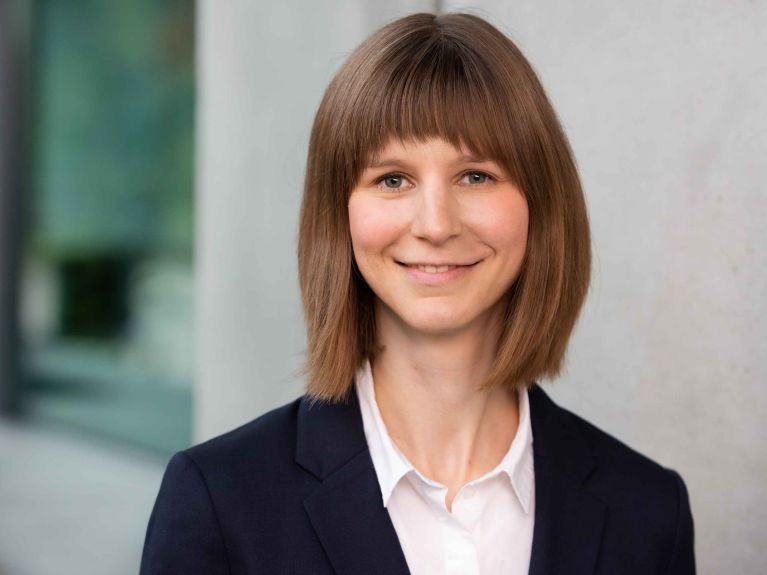 To what extent are the USA and Germany pursuing different strategies in terms of energy policy?
The US takes a clearly market-oriented approach to advancing technologies such as e-mobility and the use of low-CO2 hydrogen: it largely refrains from setting binding targets for reducing emissions or prioritising individual sectors. The idea is that markets should decide which technologies are to prevail in which areas. At the same time, the US government and the federal agencies – which together account for the largest purchasing power in the world – are using their influence to accelerate the energy transition. By contrast, Germany is much more concerned with imposing emission reduction targets on individual sectors such as industry, transport and buildings. There are also very specific targets for the expansion of renewable energies, which are to account for at least 80 percent of gross electricity consumption in Germany by 2030. And last but not least, Germany is involved in European emissions trading, which aims to help meet climate targets based on CO2 pricing.
Where do you see the greatest potential in terms of collaborative climate action between the USA and Germany?
This can include anything from joint efforts to bring low-carbon hydrogen to market to exchanging expertise on carbon capture and storage or CO2 pricing. Dialogue between the USA and Germany on the expansion of renewable energies is also promising, whether in the area of research or in agreeing on common goals. Another essential aspect of the German-American climate and energy partnership is cooperation with third countries. Both are particularly committed to emerging and developing countries and have the capacity to promote the energy transition in such countries through investment. After all, measures in Germany and the USA alone will obviously not be capable of counteracting climate change.
How significant are the existing channels of cooperation?
Here again you can see how useful it is to bring several countries together. The Mission Innovation initiative includes 22 other partners in addition to the USA and Germany, for example. This involves taking a collaborative approach to climate-friendly energy solutions such as clean hydrogen. This international partnership enables investments to be clustered and specifically targeted so as to enable technological progress. Another important forum is the EU-US Trade and Technology Council. It's absolutely vital to exchange ideas in this type of association, especially in view of much-debated issues such as US subsidies for the domestic energy industry. This invigorates the partnership and helps everyone stay in the conversation on climate protection.