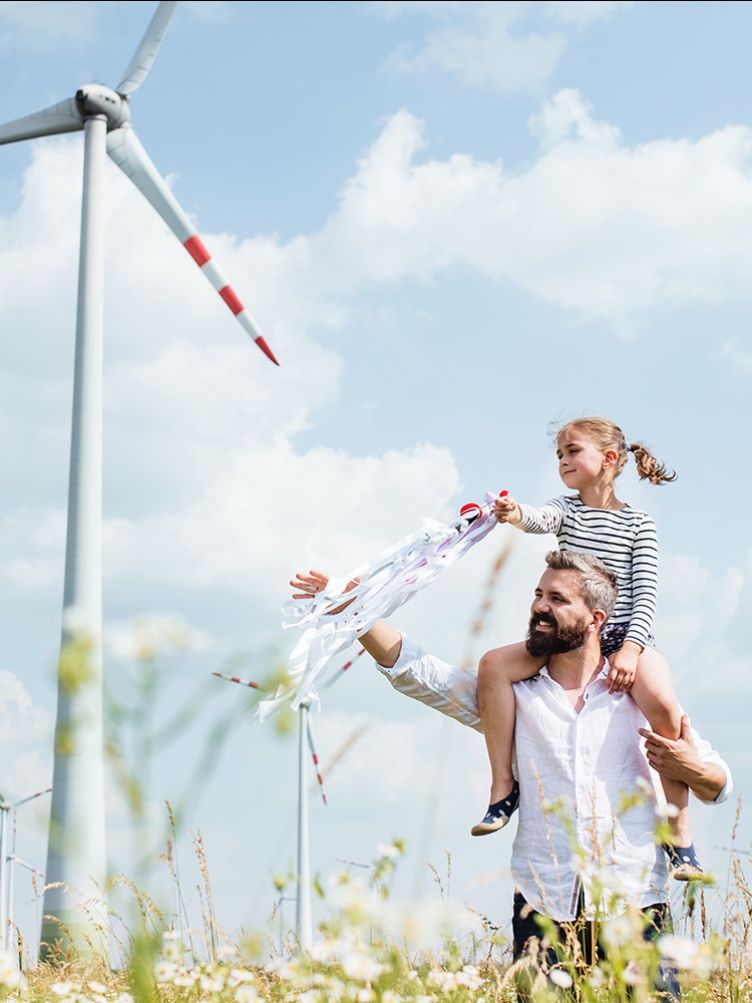 Germany has ambitious climate targets: by 2030, emissions of greenhouse gases are to be reduced by 65 percent, compared with their 1990 level. Germany intends to be climate-neutral by 2045. A key role in this will be played by the expansion of renewable energies.
#RethinkingEnergy
People who want to contribute to the energy transformation in response to the climate crisis: We introduce individuals whose ideals and commitment are driving the expansion of renewable energy in Germany and around the world.
Bringing about the transport transition: at least 15 million electric cars are to be on Germany's roads by 2030.
Massive expansion of renewables
At least 80 per cent of Germany's electricity consumption is to be covered by renewable energies by 2030, and by 2045 Germany intends to be climate-neutral.
100 %

:

2045

80 %

:

2030

48.3 %

:

2022
Green hydrogen is extremely important, especially when it comes to making industry sustainable. In its hydrogen strategy, Germany strongly believes that international cooperation is the way forward.
Climate action and cities
Cities consume around 80 percent of the world's energy and resources, so the potential for savings there is considerable.
International cooperation
The fight against climate change can only be won if we work together. That's why Germany is committed to international partnerships for the energy transition.
Building houses with natural materials and heating them with energy obtained from renewable sources: there are many ways to make the way we live climate-friendly in future.
Do you save energy at home?
No, not at all.
Yes, definitely!
Energy transition and civil society
The transition to renewables will only be successful if large numbers of people join in: more and more Germans are committed to protecting the climate.
Electricity from sun, wind and water
Much of Germany's gross electricity generation comes from solar, wind and hydropower.
48.7 %

:

113,9 TWh On- and Offshore wind energy

21.4 %

:

50,0 TWh Photovoltaic power

21.6 %

:

50,4 TWh Biomass

8.2 %

:

19,1 TWh Hydropower