Together for the energy transition
Germany is entering into global energy partnerships for climate protection - including with Ukraine, Japan and Israel.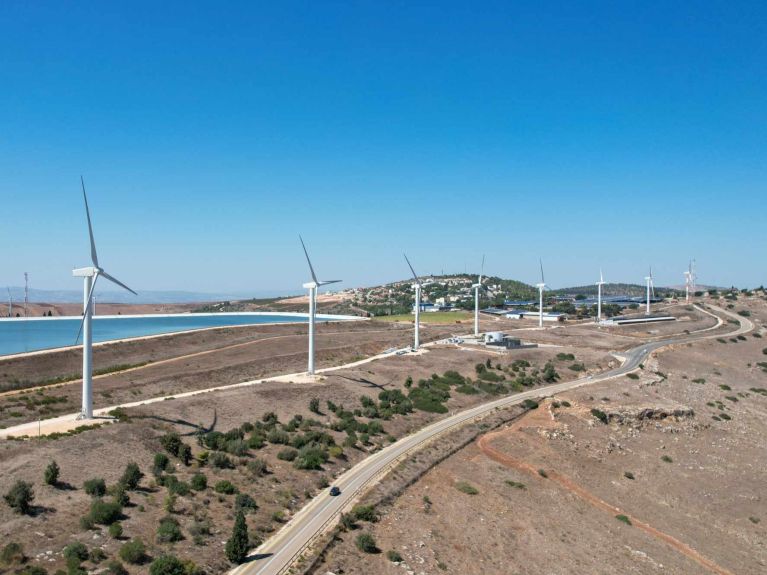 When the world is in a bad way, everyone has to get their act together. This is also the case with climate change. To counteract it, close international cooperation is needed. That's why Germany is entering into energy partnerships with key energy-producing, energy-transit and energy-consuming countries. To date, more than 20 countries outside the European Economic Area have signed bilateral agreements with Germany. The most important goal is to support the partner country in expanding renewable energies, promoting energy efficiency and using modern energy technologies.
Ukraine
Ukraine is one of Germany's most important trade and investment partners. Since 2020, Germany and Ukraine have also been partners in energy. The most important topics of the partnership are coal transformation, hydrogen, renewable energy, energy efficiency and decarbonisation. The two countries have set ambitious targets for the energy transition. Ukraine aims to achieve a 70 per cent share of renewables in electricity generation by 2050, while Germany wants to achieve at least 80 per cent. The interim target for Ukraine is 25 per cent, for Germany 45 per cent by 2035.
Japan
Renewable energies, energy efficiency, and hydrogen, ranging from its production to its distribution and use, are the key areas in which Japan and Germany want to cooperate more closely. In early 2020, the two partner countries signed their roadmap and set up two working groups for the tasks. Japan wants to become greenhouse gas neutral by 2050.
Israel
In March 2022, Germany and Israel signed a joint declaration of intent on cooperation in the energy sector. In future, they want to cooperate on renewable energy, cybersecurity for energy infrastructure, technological innovation, natural gas and hydrogen use, and to intensify joint research in these fields. Each year, it has been agreed, a high-level group of government and company representatives from the two countries will meet to advance cooperation.