A day for the password
Change Your Password Day: Find out here what Germany is doing for cyber security. 
In Germany, 1 February is the nationwide Change Your Password Day, while World Password Day is on the first Thursday in May. Why are passwords important? Important data, especially when they are associated with money, need to be protected from abuse. Here we take a look at some facts surrounding internet security and how tools are implemented in Germany.  
Frequently used passwords and safe passwords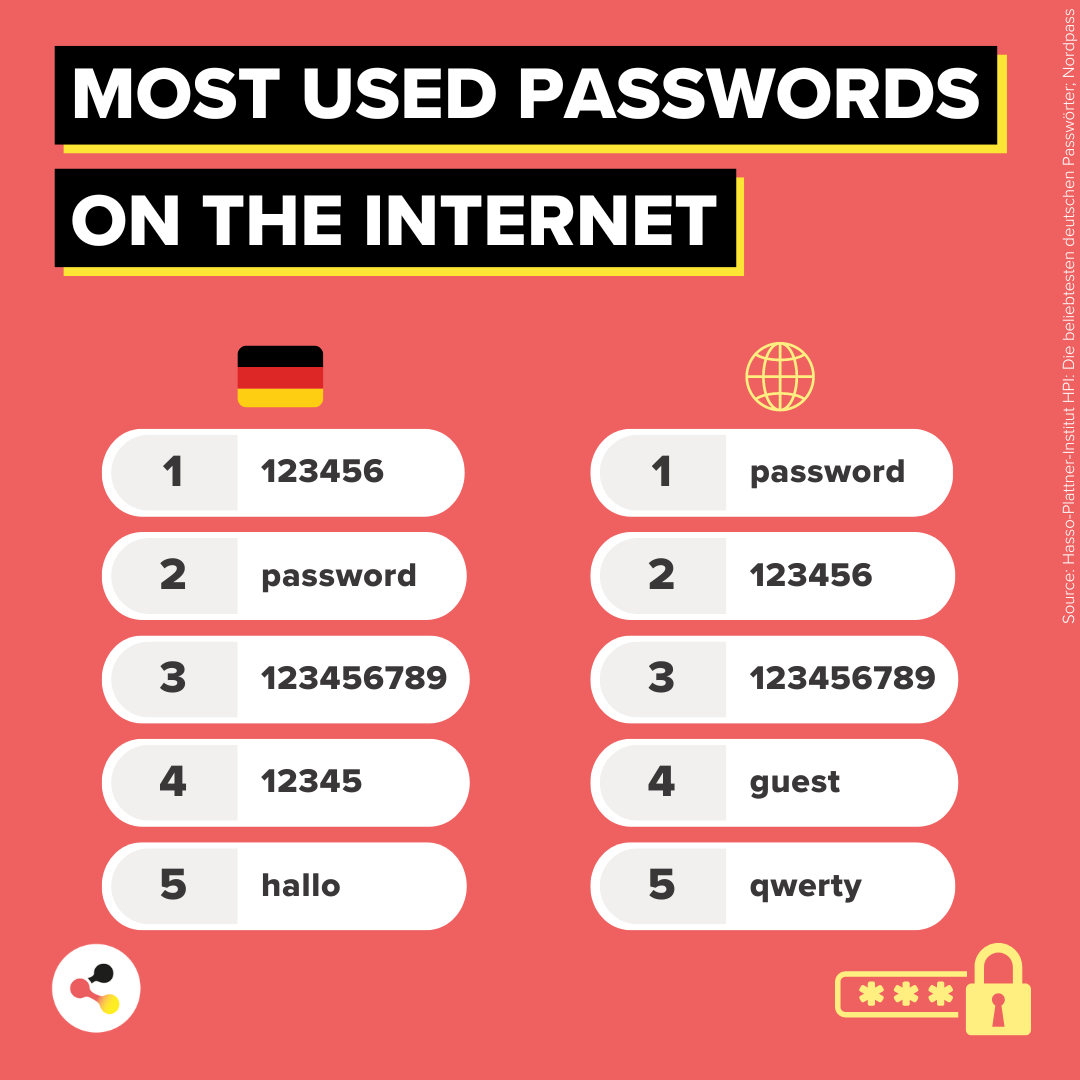 Why are good passwords important? 
Every password can be cracked, providing there is enough computing capacity and time for searchest. So-called brute force attacks experiment with colossal numbers of password options every second until the right one has been found. In fact, a fast computer can work out every possible combination of small and capital letters and numbers (62 possible characters) within five and a half seconds. But in order to go through every possible combination for passwords with small and capital letters, numbers and special characters (95 possible characters) – and search the actual computer under attack – it would take the same computer one year, two months and 12 days. 
Who is responsible for internet security in Germany? 
Since 1991 Germany's national cyber security authority, the Federal Office for Information Security (BSI), has been responsible for safeguarding information security within the state, the economy and in society. Criminal activities in the internet are pursued by the police and the public prosecutor's office. When protecting the state against cyberattacks from abroad the Federal Government works on the basis of interdepartmental collaboration and international partnerships. The central national bodies are the National Cyber Defence Centre and the National Cyber Security Council. At the international level, the Bundeswehr and the German defence ministry work in close cooperation with their allies, such as the NATO Cooperative Cyber Defence Centre of Excellence.  
What does the BSI do? 
The Federal Office for Information Security 
examines, certifies and accredits IT products and services. 

issues warnings about malware or security loopholes in IT products and services. 
provides the public with lists of hacked accounts or email addresses in the event of abuses. 

informs the public about IT and internet security.  

develops encryption systems for the IT operations of authorities and the government. 

is the central notification office for the security of federal Germany's IT operations and those of critical infrastructures. Energy suppliers and telecommunications companies are bound to notify the BSI about any eventual attacks. (Source: BSI) 
You would like to receive regular information about Germany? Subscribe here: