Chasing internet gangsters
Find out here how the German police and their international partners are combating cybercrime.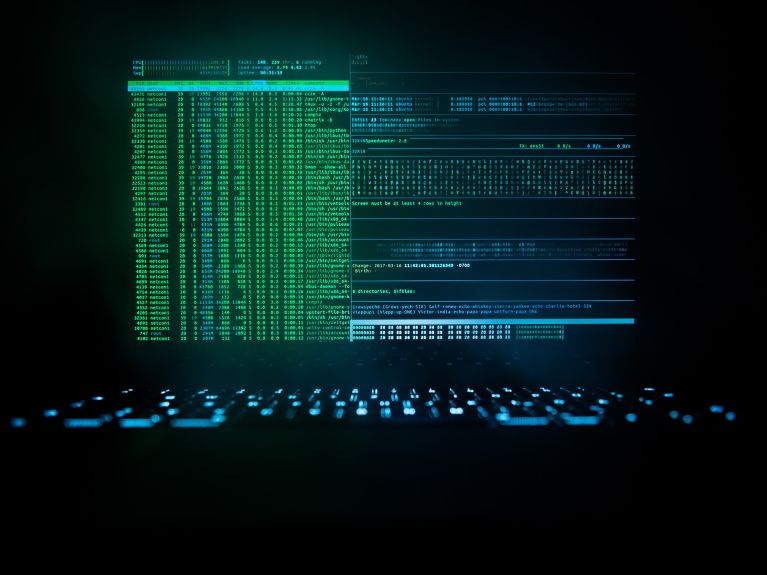 Crimes on the internet know no boundaries, just like the internet itself. International cooperation is therefore key in the hunt for digital gangsters. Example: a few days before Christmas 2020, the anonymization service Safe-Inet was successfully blocked and about 50 servers, including data, were seized. This success was only possible "thanks to excellent cooperation with our partners worldwide", said Reutlingen's police chief Udo Vogel afterwards. The Reutlingen police had led the operation, and the European police Europol, the FBI as well as Dutch, French and Swiss police services were also involved. The result? Safe-Inet – the "favourite VPN of cybercriminals" according to Europol – no longer exists.
What is cybercrime?
Cybercrime is crime on or with the help of the internet. It includes the distribution of child pornography, but also trafficking in weapons and narcotics, the 'phishing' of personal access codes and scams, as well as ransomware, which encrypts victims' data to extort ransom money. When cybercriminals use malware, "the vast majority of it is ransomware. And ransomware is now capable of paralysing entire structures, entire businesses," says Markus Koths, head of the cybercrime group at the Federal Criminal Police Office (BKA) in an interview. At the same time, the danger in the real world is also considerable. Such forms of blackmail have recently been directed against several hospitals in Germany. Their digital infrastructure was threatened – and with it the health and even the lives of patients.
The German police and their international partners
The German police force is organized on a federal basis. In addition to the police forces under the sovereignty of the Länder and organized in police headquarters and regional offices of criminal investigations (LKA), there is the Federal Criminal Police Office (BKA) and the Federal Police, although the latter cannot operate everywhere. Most police headquarters, the LKA and the BKA have departments specializing in cybercrime – this is how specialists from Reutlingen tracked down Safe-Inet. In addition to the police forces of other countries, Germany's most important partners are Interpol and Europol with its specialized unit EC3 (European Cybercrime Centre) and J-Cat (Joint Cybercrime Action Task Force).
You would like to receive regular information about Germany? Subscribe here: