Get to know Germany with TV thrillers
How do the German police work? Let us tell you which internationally successful crime series can answer this question.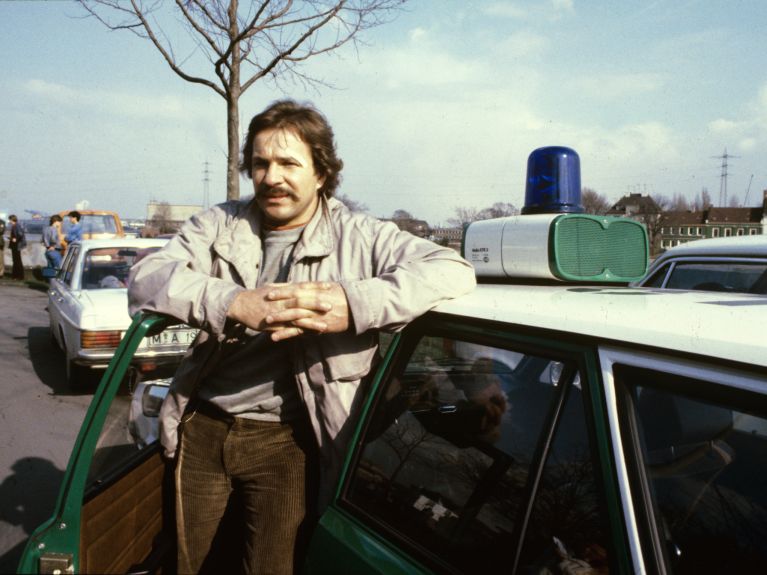 Can you get to know the German police and their work through cult films or series? The answer is difficult: in some ways yes, in others no. We introduce you to the internationally most successful German police series – each with a brief reality check.
Derrick – the first major international success
The ZDF series Derrick began at a time when police detectives still wore ties, and female police officers were the exception. From 1974 to 1998, 281 episodes were filmed in Munich and broadcast in 108 countries.
Check: yes, that's how Germany saw itself – always correct and orderly.
Here you can watch the complete first episode from 1974 in German:
'Alarm für Cobra 11' – speeding on the motorway
Launched in 1996, this RTL series has so far been broadcast in about 120 countries. The plot concerns two highway patrol officers and mostly involves the spectacular scrapping of various cars.
Check: unrealistic – but an impressive number of cars are smashed up.
Babylon Berlin – a journey in time
The multi-award-winning series is set in Berlin in the late 1920s and accurately depicts living conditions during the rise of Nazism. It has been sold to more than 35 countries.
Check: impressively realistic – but has nothing to do with modern-day Germany.
'Der Pass' – a chilling look at everyday life
A German-Austrian detective duo on the trail of a psychopathic serial killer set against a grandiose Alpine backdrop. Highly acclaimed and the recipient of several awards, the series has been sold to several countries.
Check: complicated, exciting story, but this is what everyday life in Germany is sometimes like, and not just for the police.
Schimanski – revolution in a grubby jacket
The police film series 'Tatort' ('Crime Scene'), which has been sold to 50 countries, has been shown on German television almost every Sunday since 1970. By far the most popular Tatort detective is Horst 'Schimmi' Schimanski (played by Götz George), the first German TV policeman not to wear a jacket and tie. Typical of Schimanski episodes is that they show a realistic picture of life in Germany, though not of police work.
Check: if you want to know what (who) the Germans love, you should get to know Schimanski. That doesn't mean they are like him. But they'd like to be.