What Germans eat
Pizza or schnitzel? Find out here what Germans like eating most, and how the pandemic is changing their cooking habits.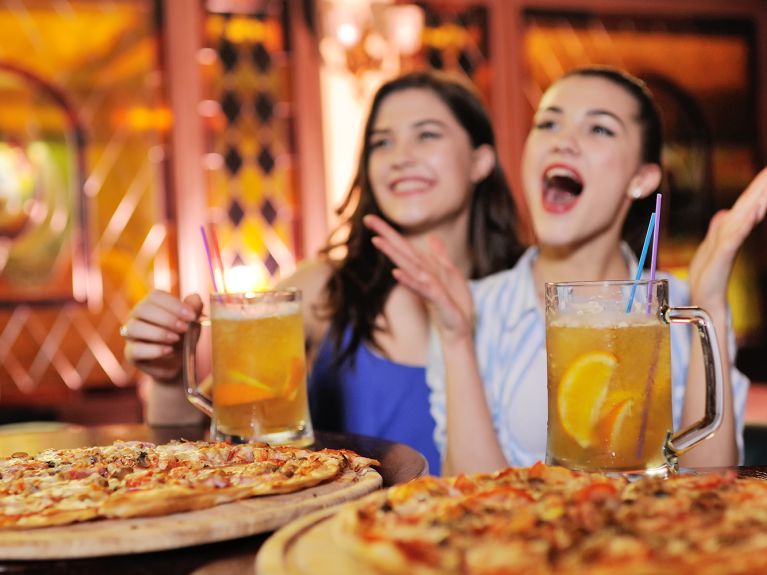 Germans supposedly love Bratwurst, Schweinshaxen and Königsberger Klopse. But is this true?  Well no, not exactly. Because more and more people in Germany are eating less and less meat and opting for vegetarian or vegan alternatives (55 %). This was the conclusion of the Ernährungsreport 2020 (Nutrition Report) published by the Federal Ministry of Food and Agriculture. Fruit and vegetables (70 %) are at the top of the list of foods eaten daily, followed by dairy products (64 %).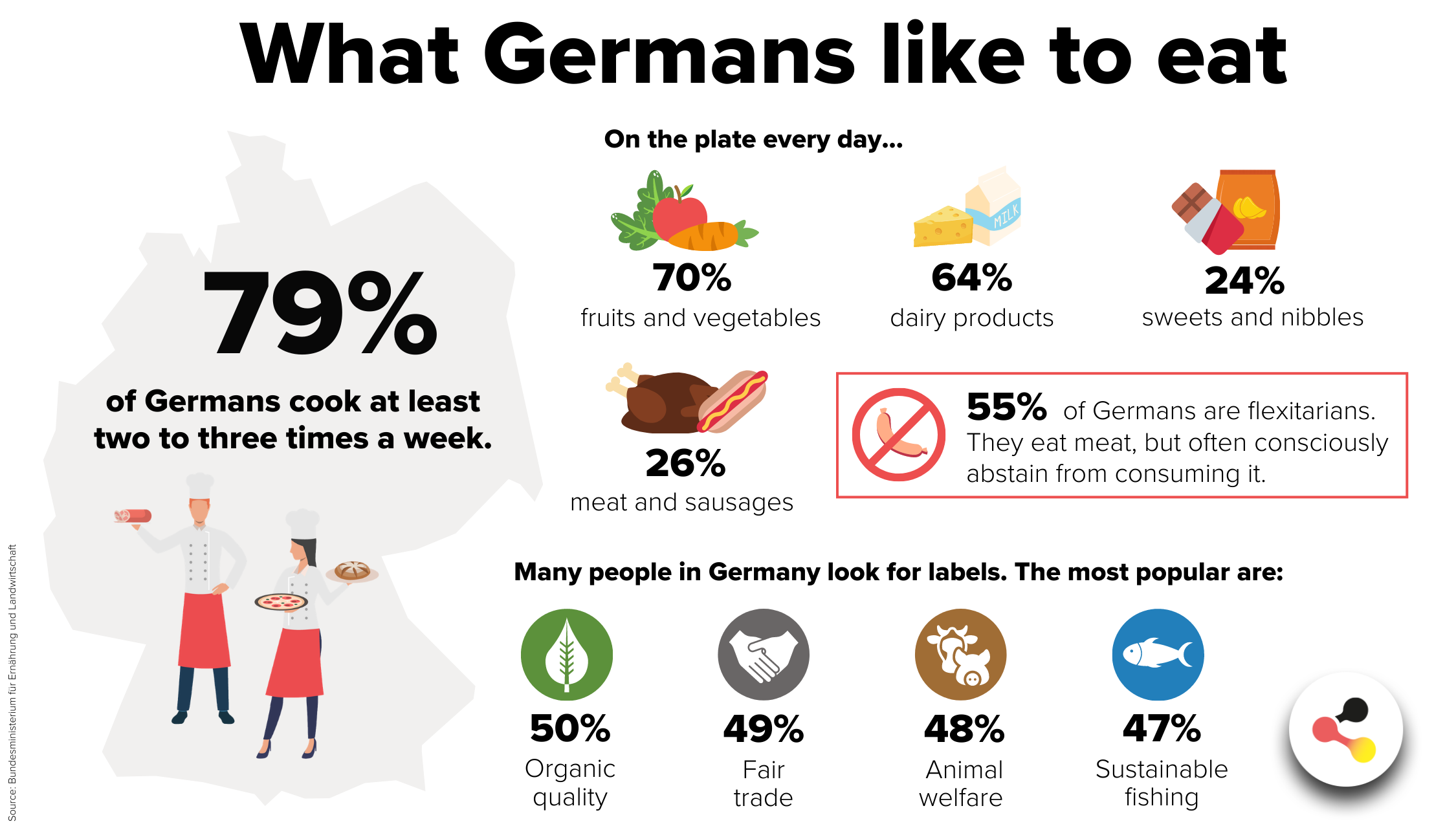 The traditionally favoured meat and sausage products come in at third place (26 %). There are many reasons for choosing a veggie meatball: Curiosity (75 %) plays a big role, but also animal welfare (48 %), a better taste (43 %) and climate protection considerations (41 %).
How Covid-19 is changing eating habits
The Covid-19 crisis is affecting eating habits in Germany. The pandemic has definitely highlighted the importance of regional food supplies. Meanwhile, 83 per cent of people in Germany like to eat regionally grown apples rather than those from further afield.

And cooking habits have changed as well, because the services of restaurants, cafés and company canteens have been radically reduced in the pandemic. That's why 30 per cent of Germans are cooking at home more often than before. But the majority enjoy cooking anyway, without the coronavirus pandemic. In fact, the people who generally cook by choice total 73 per cent, across all age ranges. Of these, 39 per cent cook on a daily basis, while 40 per cent cook two to three times a week.