Studying cyber security
Cyber security is extremely important in society and the economy. Here we present three study programmes on the subject.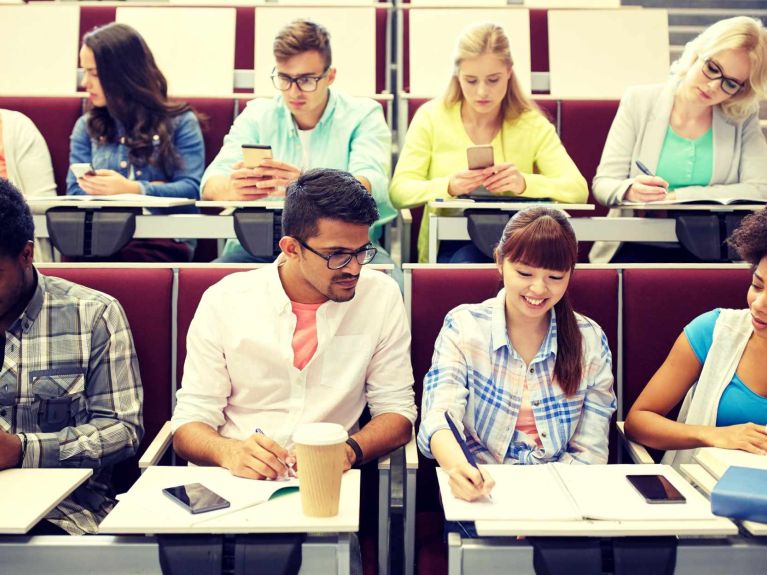 Security in cyberspace – TU Ingolstadt 
The economy and society are now networking in increasingly larger constellations, and this in turn is increasing vulnerability to hacker attacks. That's why universities are expanding classic IT security (in the sense of data protection) to include the whole area of globally emerging cyberspace. The newly created bachelor programme in cyber security at the Technical University Ingolstadt qualifies its graduates to plan and implement network security, systems and applications in virtual space. They are trained to consider the perspective of hackers, in addition to those of the software developers, network planners and system operators. 
Sifting through the Net for offenders – Hochschule Mittweida 
The Federal Criminal Police Office calls it a highly complex criminal sector of the economy: Cybercrime is one of the most rapidly mutating areas of criminal activity. Globally active perpetrators dynamically adapt to technical and societal developments and launch attacks wherever it is financially rewarding. Mittweida University of Applied Science trains experts to work with highly sophisticated investigative techniques. The application-oriented Master's Programme in Cybercrime/Cybersecurity interlinks the fields of IT security and IT forensics. Methods and instruments to secure and analyse digital evidence form a major part of the programme. 
Learning and researching at the cluster of excellence – Ruhr University Bochum 
At the Ruhr University Bochum students studying IT security are taught by leading experts. The faculty of computer science is home to one of Europe's largest and oldest institutes for IT security: The Horst Görtz Institute for IT Security (HGI). It is also home to the only German cluster of excellence in this field. The faculty of computer science works in close co-operation with the Max Planck Institute for Security and Privacy. The Master programme in IT Security/Networks and Systems is open to bachelor graduates in the areas of IT, mathematics or electrical engineering. Studying in a top-notch environment, they learn how to analyse complex IT security issues using scientific methods, and to develop solutions for new issues.
You would like to receive regular information about Germany? Subscribe here: