Digital future: a degree in gaming
Creating digital worlds, telling stories and bringing them to life with technology. That's what a German degree in gaming is all about.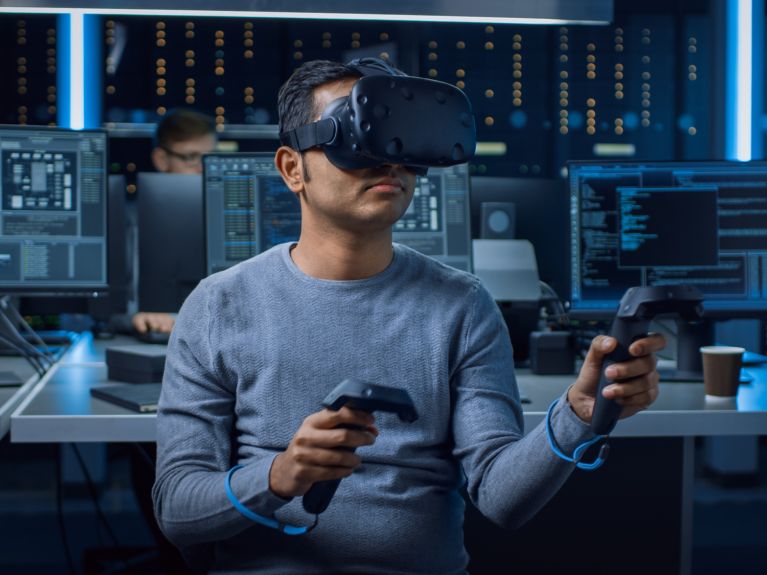 Digital Games (TH Köln)
Cologne has played host for over ten years to gamescom, the world's biggest exhibition of computer and video games. So it's only logical that the city should also offer training for budding experts in the field. Game design, game art, game programming: the bachelor's degree programme "Digital Games" teaches (international) students to think like entrepreneurs – namely in an innovative and future-oriented manner. In seminars and workshops given in English, students learn all they need to know about storytelling, animation and project management.
Tomorrow's developers can take a degree in games engineering in Munich. This bachelor's course focuses on informatics and combines this with mathematics and knowledge about gaming technologies. Though students learn how to create computer graphics, the degree also gives them a good knowledge of simulations, artificial intelligence and mobile and internet-based social games.
Virtual, augmented and mixed reality are words that will set the pulse of many gamers racing – and also feature in the Master of Science in "Game Engineering and Visual Computing" at Kempten University of Applied Sciences. With a view to realising all kinds of different projects, the degree programme combines knowledge of computer science with visual data processing. By the time they graduate, students will have learnt how to present information using digital images and visual simulations – a skillset that is much in demand in the gaming industry.
This master's programme at the Faculty of Applied Computer Sciences and Biosciences at Mittweida University of Applied Sciences in Saxony teaches students all about open world games, VFX production and big data analysis. Artificial intelligence methods and the principles of the Web are also part of the degree course.
You would like to receive regular information about Germany? Subscribe here: