Studying the digital world
These degree courses in Germany teach students how to handle data and the internet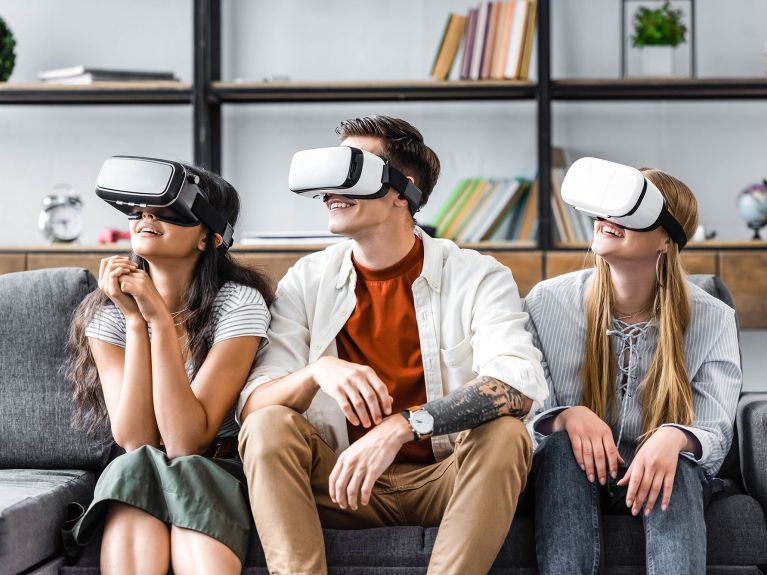 e-Commerce in Jena
Online trading is a way of selling products that is growing rapidly worldwide. This BSc degree course at the Jena University of Applied Sciences (EAH Jena) teaches students about the internet economy, digital value-adding systems, digital business and transformation processes, and internet-based technologies for online trading.
Information about the degree in e-Commerce can be found here.
Data science in Marburg
During their degree in data science, students learn how to analyse large or unstructured volumes of data and how this information can be used to develop action recommendations. This BSc degree course at Philipps-Universität Marburg focuses on areas relevant to business and industry, namely software development, scalable data management, machine learning and statistical analysis.
Information about the degree in data science can be found here.
Digital media in Bremen
The degree in digital media leads to either a BA in media design or a BSc in media technology and is run jointly by the University of Bremen and the University of the Arts (HFK) Bremen. Each teacher accompanies a group of students through the entire course with its focus on technology and design.
Information about the degree in digital media can be found here.
Socioinfomatics in Kaiserslautern
Digitisation and the internet are transforming societies – and affect all kinds of things, from the way we communicate using Twitter or Facebook to the production of and trade in goods. The degree course in socioinformatics at Technische Universität Kaiserslautern analyses the interactions between society and informatics and the ways in which societal norms and processes are changing.
Information about the degree in socioinformatics can be found here.
All you need to know about studying in Germany can be found in our special guide to "Studying in Germany"
You would like to receive regular information about Germany? Subscribe here: