The media that young people use
These are the most popular apps and media habits of German digital natives.
Philipp Hallfahrt / 21.08.2018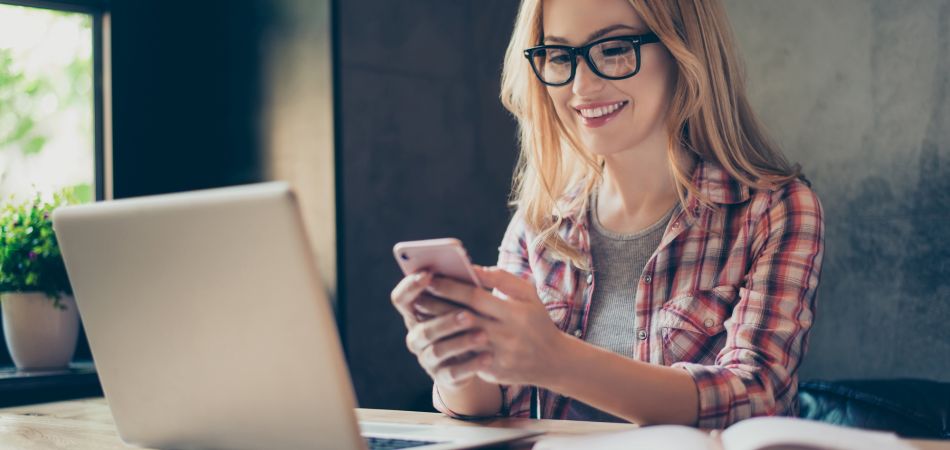 Once upon a time, people used to say you get square eyes from watching television. Nowadays, many a parent would be happy if their children would sit down with them to watch television. The way people use the media is changing, but to what extent? Here, we cast a glance at young people's preferences in their use of media.
Almost all are online
99 per cent of young people are online, preferably when they are on the move. Smartphones have long since become the digital platform for communication and information, and they enable access to traditional media in a new form as well. That is why television and radio still reach young people, independent of separate equipment. 75 per cent of 12 to 19-year-olds watch television several times a week, but only 45 per cent watch every day. 73 per cent of young people in Germany listen to the radio at least once a week, and just over two listen every day. 40 per cent spend time reading books every week, and about 21 per cent daily.
The favourite apps of young people in Germany
Providers of new apps, such as Jodel and Periscope are trying to inspire young people as a target group, as are news portals such as Watson, Bento or ze.tt. But the major social media providers are in the lead. Here are the top 5:
 
WhatsApp
Instagram
Snapchat
YouTube
Facebook
 
Critical media users
In the case of media credibility, young adults are critical: more than four-fifths of the young people in Germany know that major companies such as Google and Facebook make a huge amount of money with their users' data. 67 per cent of 14 to 29-year-olds rate the contents of these giants as either "less credible" or "not at all credible".