New directions in data science
The Big Data Competence Centres in Germany are promoting the training of data scientists.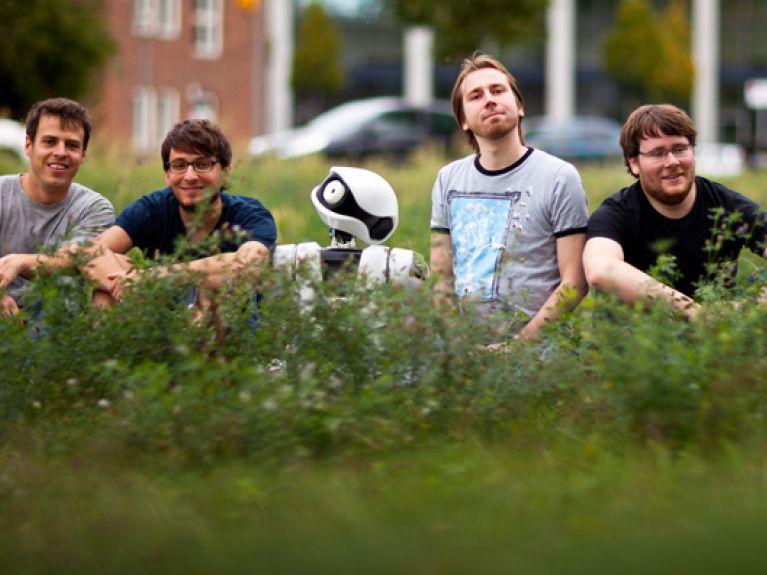 If data is the gold of our age, are data scientists the modern gold prospectors? No, they have to do a lot more than mine the nuggets from the gigantic stream of data. Gathering and processing data form only a part of this new professional profile. There is demand for experts who develop instruments in order to glean useful knowledge from extremely large data sets (Big Data), knowledge that is useful to society or the economy. The specialists also seek solutions that reflect ethical questions on security and self-determination in the digital world. Ambitious aspirations. The Harvard Business Review called the computer scientist's profession "the sexiest job of the 21st century". At universities a paradigm change from information technology to data science has long since been under way.  Two new Big Data competence centres in Berlin and Dresden are now supporting these highly sought-after specialists. They were initiated by the Federal Minister of Education and Research, Johanna Wanka, at the 2014 CeBIT trade fair for information technology in Hannover. They are part of the Federal Government's Digital Agenda.
New master's study programme
The Berlin Big Data Center, headed by the Technical University of Berlin (TUB), has now launched a new master's programme. It focuses on the English-language programme ICT Innovation with a specialist area in Data Science. Starting in the summer semester 2015, the TU Berlin is offering specialisation options in the fields of instruments and methods in data science, in cooperation with the Master School of the European Institute of Innovation and Technology (EIT ICT Labs). Partners in the new master's study programme are the Royal Institute of Technology (KTH) in Stockholm, the University of Nice Sophia Antipolis in France, Eindhoven University of Technology, the Technical University of Madrid (UPM) and die Polytechnic University of Milan (PoliMi).
The new data technologies are also playing an important role at CeBIT 2015. Symposia, talks and presentations by universities and software companies all revolve around Big Data. And around the question, how data scientists can make this huge flood of data comprehensible for companies.
CeBIT international information technologies trade fair from 16 to 20 March 2015 in Hanover
www.cebit.de/de/news-trends/trends/big-data-cloud/