The city for all the senses
Italy's northernmost city, the most liveable city in the world - that sounds inviting. But what makes Munich really unique?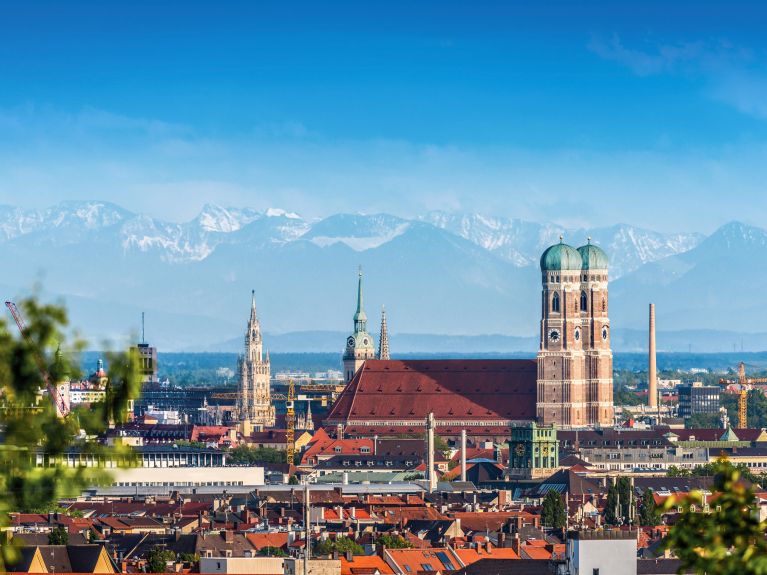 Twice a year, the whole world looks to Munich – during the Oktoberfest and the security conference. But the Bavarian capital has much more to offer. The locals know that anyway, and the British magazine Monocle has confirmed their flair for these things in 2018, naming Munich the "most liveable city in the world". The many green, cosy beer gardens, clean subways and the proximity to the Alps make for an irresistible combination. And oh yes, the city also has a pretty well-known football club.
Not for nothing do people speak of the "Italy's northernmost city", for when the föhn blows a warm wind from the south and the Alps stand as if painted in front of the horizon, the people of Munich are drawn outside. Especially sought after is a place in the sun in front of Tambosi at the Hofgarten, the oldest coffeehouse in the city. Sipping a cappuccino or a spritz, enjoying a view of the Feldherrnhalle, you can celebrate seeing and being seen in the most pleasant way.
Munich's most curious monument
A little further on in the direction of the old town, where the two steeples of the Frauenkirche rise above the roofs, you will find one of the most bizarre monuments in the city. Will the powerful of the world discover this curious hotchpotch before disappearing into the Munich Security Conference in the Bayerischer Hof? Vis-à-vis the latter, photos, lights and hearts remind visitors of the "King of Pop", who once greeted his fans from the window of his hotel suite. When Michael Jackson died in 2009, the Orlando di Lasso monument was spontaneously converted into a memorial for the superstar, which it remains today. A small consolation for the former court conductor: there is a bust of di Lasso in the Hall of Fame on the upper end of the Theresienwiese. From there, he has a good view of the statue of Bavaria and thousands of visitors in dirndls und lederhosen who flock to the Oktoberfest on the "Wiesn".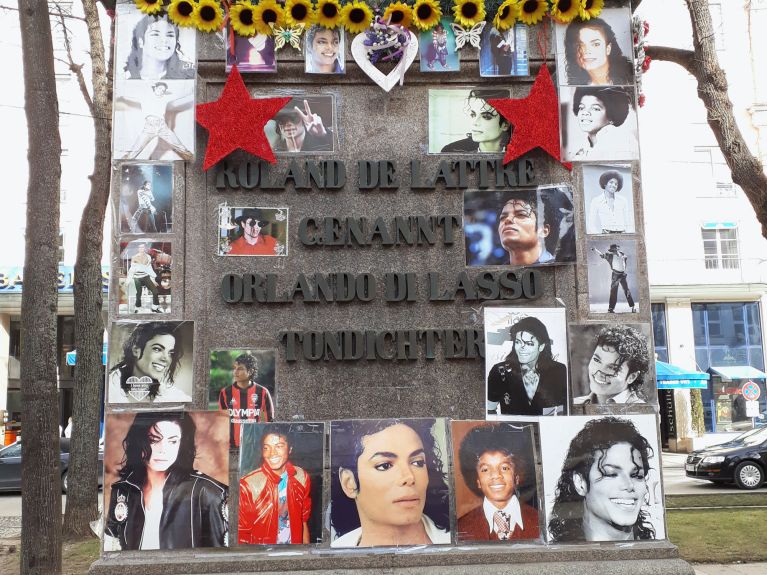 Enjoy Munich with all your senses
Typical Bavarian delights such as pretzels, Leberkäs (a traditional Bavarian meat speciality) and a litre of beer can also be enjoyed in more tranquil surroundings. In the traditional Munich beer gardens, guests are even allowed to bring their own snacks. They taste best after a bike tour through the English Garden. Or after a day's swimming on the white pebble beaches of the Isar River, the gentle lapping of the waves still in your ear. Because this is what really distinguishes Munich: in summer, the city is a one big outdoor paradise. The editors of Monocle are right.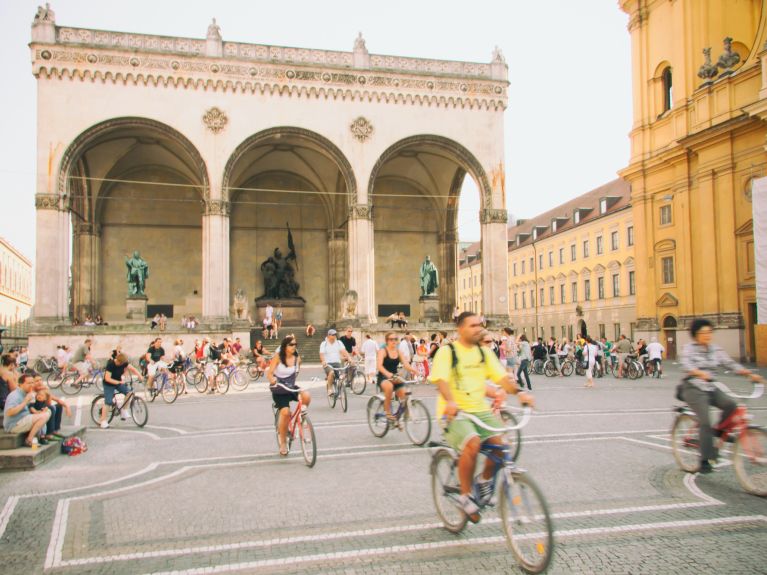 You would like to receive regular information about Germany? Subscribe here to: