Open to new ideas
Priyanka Mane from India is an IT product manager with an automobile company. She explains on Instagram how she made her career.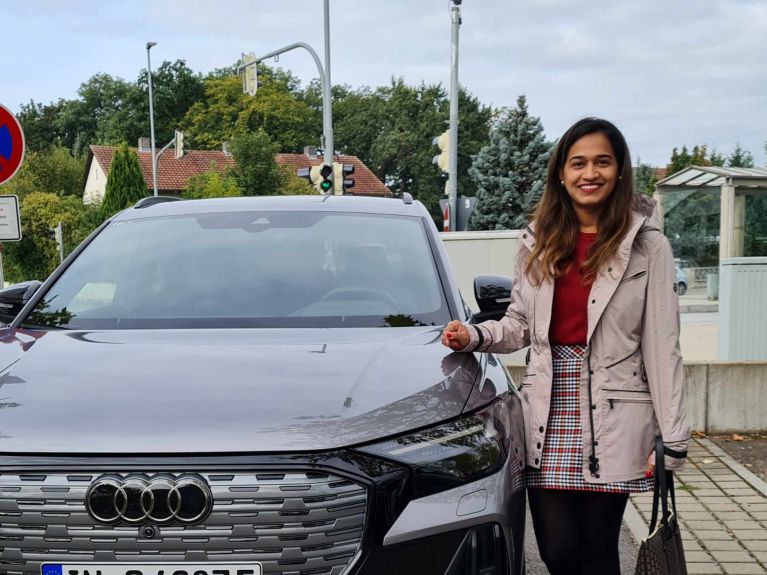 Priyanka Mane comes form India and works as an IT product manager with an automobile company. On Instagram she talks about how she came to Germany and her experiences here. After completing her bachelor's degree in Electronics and Telecommunications Engineering in Pune, India, she decided to do a master's degree in Information Management in Germany.
But when she arrived in Nuremberg in 2016, she discovered that her school-level German was not enough for living in Germany. So, she decided to take extra classes in addition to the master's study programme. It was very time-consuming, but it helped her to find her first job as a working student in an automobile company. The next stage was an IT company, before she finally found her present position. Nowadays she tells her mainly Indian followers about her experiences and life in Germany in an effort to smooth the way for others into German companies. Her motto is: It isn't simple, but it's worth it. We asked Priyanka the following five questions:
What are the advantages of coming to Germany?
Germany is a cosmopolitan country with an attractive labour market.
Which professions would you particularly recommend for coming to Germany?
All the technical professions, and especially IT.
Which cities do you recommend?
Berlin, Düsseldorf, Frankfurt, Munich, because you can get along well with English there, too.
What's important for living in Germany?
A good knowledge of German!
And what's your main advice to newcomers?
Be open to new ideas, mix with the people, meet new people, and travel as much as you can.
You would like to receive regular information about Germany? Subscribe here: