Responses to the "turning point"
Germany takes a new security and defence policy course together with its partners in the EU and NATO.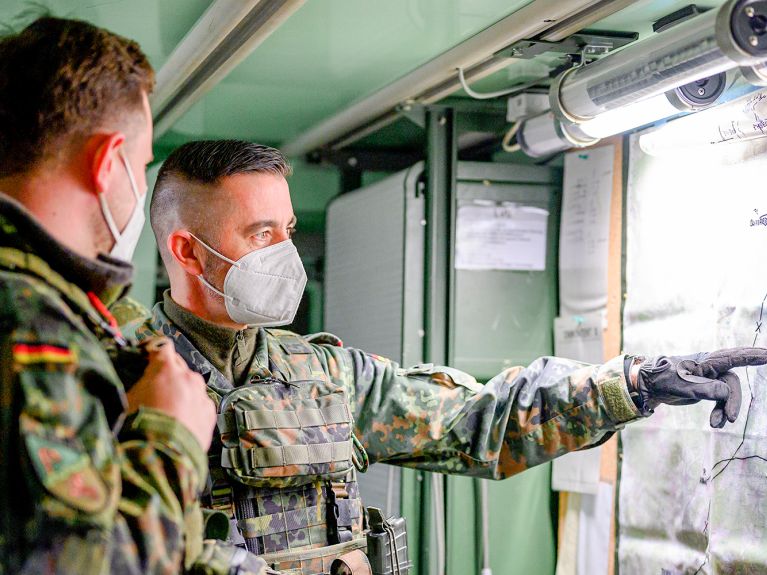 Federal Chancellor Olaf Scholz has called the war against Ukraine a "turning point". At the end of February, three days after Russia's President Vladimir Putin began the war of aggression on the neighbouring country, he said in a policy statement: "The world afterwards will no longer be the same as the world before." How much the world has altered is especially demonstrated by a changed security and defence policy, which Germany coordinates closely with its partners in the EU, NATO and also the G7.
Billions of euros in investment for Bundeswehr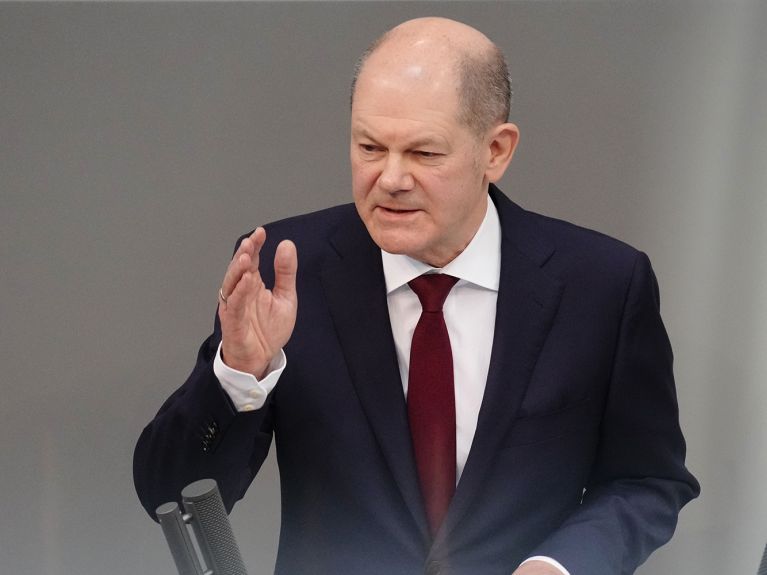 In his policy statement at the end of February Scholz already announced a one-off special fund of 100 billion euros. "The goal is a powerful, cutting-edge, progressive Bundeswehr that can be relied upon to protect us," said the Federal Chancellor. The money is intended above all to finance major armament projects. An amendment of the Basic Law, the German constitution, is planned to establish the special fund. A two-thirds majority in the Bundestag will be required to implement this.
Furthermore, the Federal Government intends to increase the defence budget. It aims to ensure that over 2% of gross domestic product is spent on defence every year. This is also a NATO target for all member states.
NATO's central role
The security alliance, which currently has a membership of 30 countries including the USA and many European states, will have a decisive role to play here. NATO is currently strengthening its troop presence in Eastern Europe. Germany is also contributing to this: for example, Bundeswehr air defence units are being relocated to Slovakia.
The alliance was founded in 1949, and Germany has been a member since 1955. Article 5 of the North Atlantic Treaty outlines the casus fœderis that is of central importance for all member states. It stipulates: "The Parties agree that an armed attack against one or more of them in Europe or North America shall be considered an attack against them all." The Federal Government has emphasised on many occasions that Germany unreservedly upholds this mutual defence obligation especially with regard to the countries of Eastern Europe.
New EU security policy
Future security policy strategy is also becoming a centre of attention in the European Union. In mid-March the foreign and defence ministers of the 27 EU member states agreed to establish a new military rapid reaction force as part of a new strategy. The multinational group with up to 5,000 soldiers is to be operational by 2025 at the latest. Germany has offered to provide the core of the planned reaction force. The new so-called Strategic Compass explicitly envisages that the defence and security policy of the EU will be aligned to complement NATO.
Arms deliveries to Ukraine
The Federal Government also initiated a change of direction in foreign policy with the delivery of anti-tank weapons and surface-to-air missiles. Federal Foreign Minister Annalena Baerbock said on the subject: "It is a war that necessitates the revision of the pillars of our foreign policy." In a similar vein to Federal Chancellor Scholz, she emphasised: "If our world is a different one, then our policy must also be different."
National Security Strategy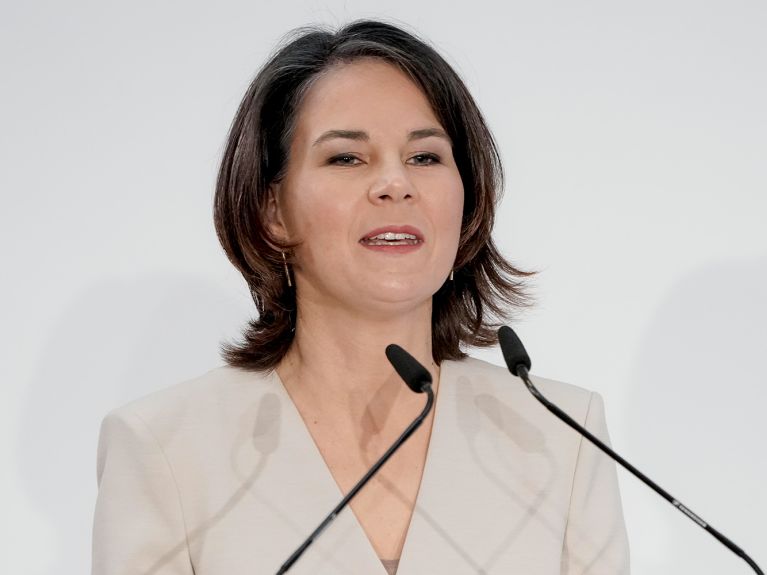 The war in Ukraine is also shaping work on the National Security Strategy that the Federal Government aims to realise. At an initial gathering for work on this new strategy Federal Foreign Minister Baerbock made the case for a "comprehensive understanding of security". Here she included, for example, measures against climate change or, in concrete terms, an expansion of renewable energies. Baerbock insisted: "If we want to prove that the liberal idea is stronger than any authoritarian regime, then we must translate our principles even more effectively into practical policy – with a clear stance, with resolute action and with instruments that are agile, effective and in keeping with the times."