"Welcome to Germany"
The German state, and also many of its citizens, offer their help to people from Ukraine.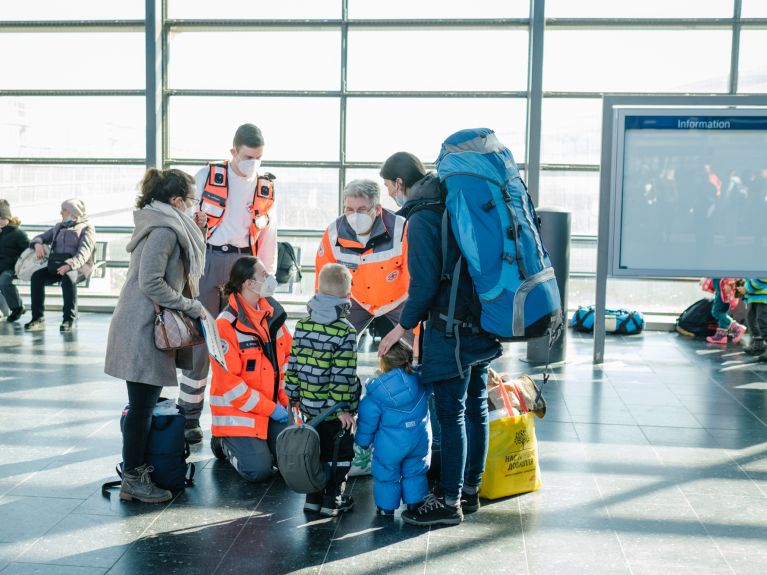 Federal Foreign Minister Annalena Baerbock expects that in the spring eight to ten million people will have to flee the war in Ukraine. Many of them will come to Germany. The Federal Government, companies, associations and, above all, numerous citizens are offering help. We introduce you to various contact points and initiatives.
"Welcome in Germany"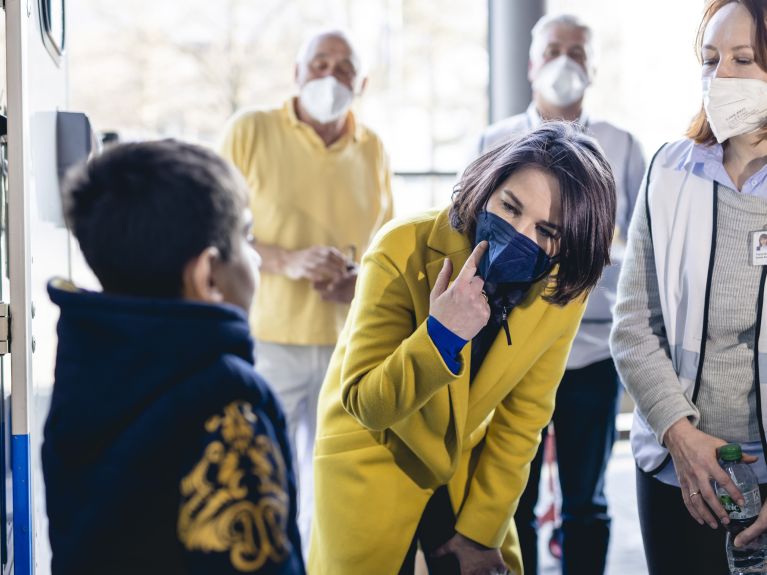 In mid-March, the Federal Government launched the help portal Germany4Ukraine.de, where refugees can find information in Ukrainian, Russian, English and German about accommodation options. "Welcome to Germany" it says right at the beginning of the page on a blue and yellow Ukrainian flag. The portal also provides information on work permits, residence rights, school, university and medical care. "We want to offer war refugees from Ukraine a central, secure and digital contact point", explains Federal Minister of the Interior Nancy Faeser.
Platforms for accommodation and jobs
An impressive number of people in Germany are privately engaged in helping refugees from Ukraine. On the portal #Unterkunft-Ukraine.de, citizens already offered more than 350,000 places to sleep by mid-March alone. Numerous offers are also coming from the business community. Within a few days, for example, it created the free job exchange jobaidukraine.com. Or another example of many: in Frankfurt am Main, the service company Wisag rented a hotel for an initial period of one year to give refugees a temporary home. According to the company, dozens of neighbours of the hotel have already offered their help in looking after the refugees.
Humanitarian aid in Ukraine and neighbouring countries
After the war began, Germany directly increased its humanitarian aid contributions in Ukraine and the region by more than 40 million euros to provide people with medical supplies, food or shelter, according to the Federal Foreign Office. The money goes to international organisations such as the United Nations Food Programme or the Red Cross. The Federal Ministry for Economic Cooperation and Development announced an emergency aid programme of 38.5 million euros.
Relief supplies are also to reach Ukraine via the so-called rail bridge. A first train carrying sleeping bags, sleeping mats, nappies, canned food, drinking water, clothes and baby food, and also syringes, plasters, gauze bandages and cannulas, left Germany in mid-March.
You would like to receive regular information about Germany? Subscribe here: