War hits women and children
Manuela Roßbach from Aktion Deutschland Hilft on one of the largest German relief campaigns in recent decades.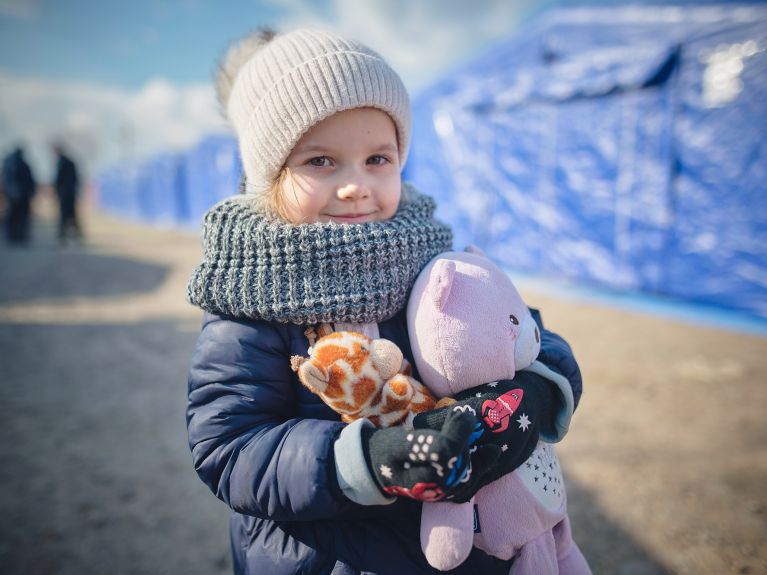 Ms Roßbach, what is the situation like for you, the alliance of German Aid Organisations?
At the moment, all 21 organisations of our alliance are on emergency missions for the people in and from Ukraine and are providing humanitarian aid. The aid is divided into three regional strands: in Ukraine, in the neighbouring countries, and in Germany. In Ukraine and the neighbouring countries, there are the classic aid services with medical supplies, water, food, hygiene packages, emergency shelters and some of these with psychosocial support, which is a great help to the refugees. Germany, on the other hand, is the site for the preparation of the initial reception facilities. Here the helpers of our alliance organisations are preparing for further movements of refugees so that the help then is also very well prepared and distributed. We're gearing up for an emergency relief operation that will go on for a long time.
It's mainly women and children who are fleeing ...
Yes, the war is hitting children with full force. There are hundreds of thousands who want to escape the war in Ukraine. Since men between the ages of 18 and 60 have to stay in the country because of the general mobilisation, it's mainly women, children and older people who make the arduous escape. They're particularly dependent on our protection. And we're taking care of them: World Vision has set up child protection centres on the Romanian-Ukrainian border. There the girls and boys find peace and safety, can play, do handicrafts and take lessons. Some of them come alone. The Knights of St John has collected 65 seriously ill evacuated children and their family members from Polish hospitals and brought them to Germany, where they are now receiving vital medical treatment in hospitals here. These are just two of many examples.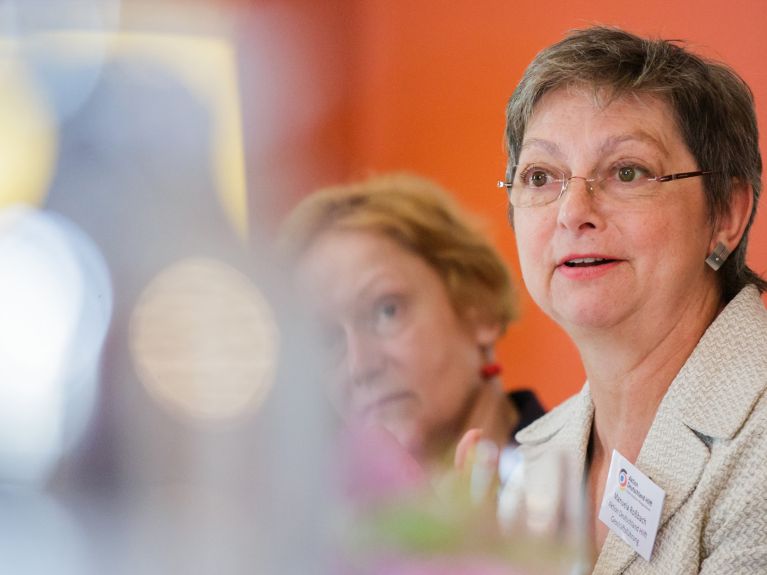 How many people are affected?
According to UN OCHA, 18 million people in Ukraine have been affected by the war, and 12 million are currently dependent on humanitarian aid. More than 3 million people have fled since the conflict began. A large number of these have taken shelter in Poland. Tens to hundreds of thousands have also arrived in Hungary, Slovakia, Romania and the Republic of Moldova. According to official figures, there are so far more than 200,000 refugees from Ukraine in Germany. The UN expects up to 10 million refugees and warns of possibly the biggest refugee crisis in Europe this century.
How do you assess the solidarity in Germany?
Since the outbreak of the war, a great wave of solidarity has reached us, which continues to this day. The willingness to donate is already many times higher than in other disasters. It's comparable to that for aid after the "Tsunami 2004" and the "Flood 2021". At the same time, the war has overshadowed other crises such as hunger in Yemen, the war in Syria and the drought in Africa. Here children, women and men are starving and dying of thirst. We mustn't forget these people and urgently need funds to continue providing humanitarian aid to them as well.
You would like to receive regular information about Germany? Subscribe here: