Eight facts about the energy transition
If you are interested in the Berlin Energy Transition Dialogue, you should be familiar with these key facts about the energy transition in Germany.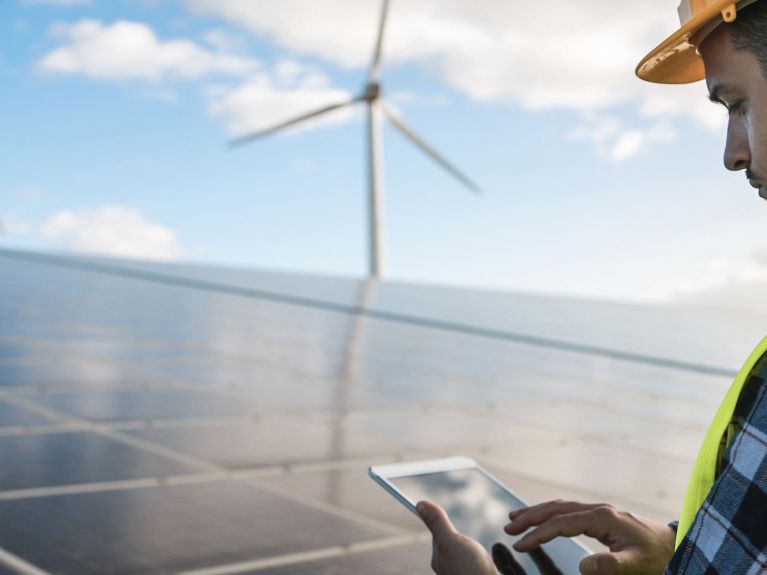 In 2021, primary energy consumption in Germany increased by 2.6 percent as compared with 2020 – chiefly because of the partial economic recovery following the hard lockdown in 2020. It declined by 4.7 percent as compared with 2019.
Electricity consumption increased to 560 terawatt hours in 2021 – following a figure of 548 terawatt hours in the pandemic year of 2020. This puts it slightly below the 2019 level, however.
Of total electricity consumed, the proportion of renewable energies decreased to 42.3 percent. Thanks to favourable weather conditions and low electricity consumption, renewables accounted for a record 45.6 percent of electricity consumed in 2020.
Greenhouse gas emissions in Germany increased by 33 million tons of carbon equivalents year-on-year in 2021, a surge of 4.5 percent. This is attributable mainly to the economic rebound following the pandemic year of 2020 and cooler weather.
Germany will be completing its phase-out of nuclear power in 2022, with coal to be phased out by 2030.
In 2021, the Federal Constitutional Court accorded constitutional status to protecting the climate. In response, the previous Federal Government increased its climate targets: by 2030, Germany intends to cuts its emissions by 65 percent as compared with 1990, and to be climate neutral by 2045.
In its coalition treaty, the new Federal Government has gone one step further. It intends to base its policy on the 1.5 degree target, and has already begun increasing the targets to 80 percent of renewable energies in the electricity sector and 50 percent climate-neutral heating energy by 2030.
These are ambitious plans. However, rising emissions and record prices for fossil energies also highlight how urgently action needs to be taken.
Source: Agora Energiewende
Here you find all you want to know about Berlin Energy Transition Dialogue 2022: https://www.energydialogue.berlin/