From torrential rain to heatwaves
The Intergovernmental Panel on Climate Change issues urgent warnings about the dramatic consequences of climate change. Germany is also feeling the effects.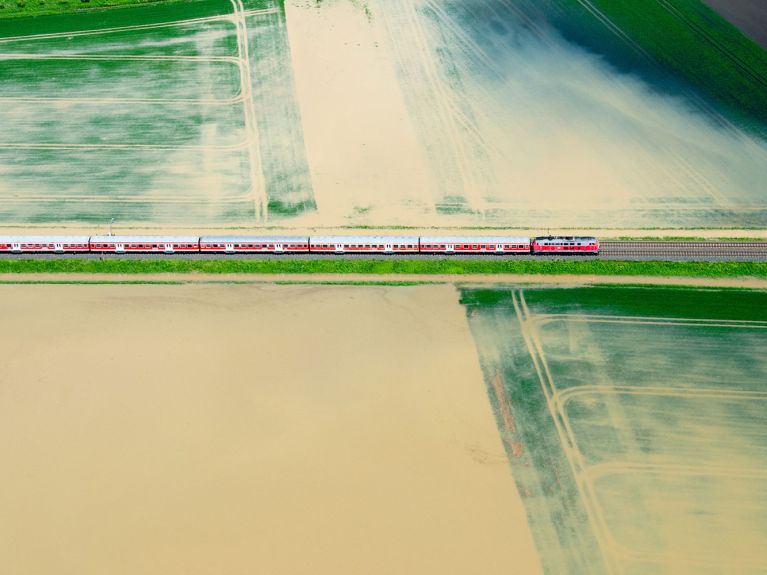 The effects of climate change have long since become visible worldwide. At the end of February the Intergovernmental Panel on Climate Change (IPCC) warned in a new report: "The impacts we see today are appearing much faster, they are more disruptive and more widespread than we expected 20 years ago." And, despite its relatively advantageous location in a temperate climate zone, the dangers are also increasing in Germany, as experts showed a climate impact and risk analysis commissioned by the Federal Government in 2021. There are fears, for instance of heat waves and floods.
Torrential rain and high water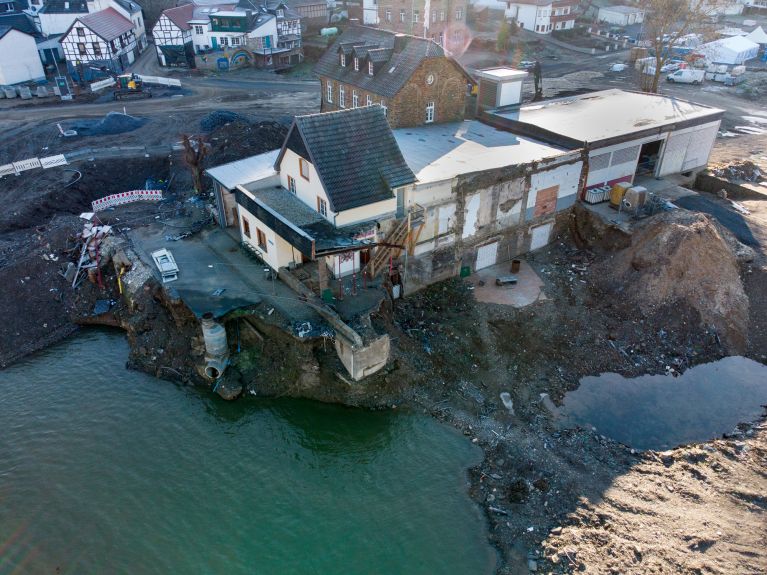 In the summer of 2021 Germany was shocked by a flood disaster in the west of the country. More than 130 people died in the Ahr valley, to the west of Bonn. A study carried out by International climate scientists, including members of the German Meteorological Service, came to the conclusion that "climate change has increased the probability of severe events such as those leading to the flooding in Western Europe."
An analysis prepared by scientists for the Federal Government and published just a few weeks before the disaster listed "torrential rain, flash floods and high water" among the gravest risks of climate change in Germany. In its report of February 2022 the IPCC warned that in Germany the number of torrential rain occurrences could double in the summer months, if the greenhouse gas output were to remain at the present level.
Heat waves and drought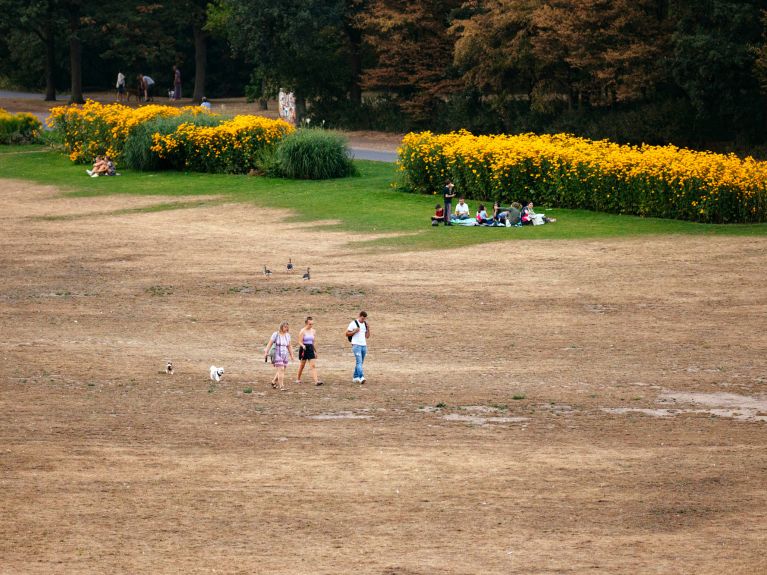 Germany also needs to be prepared for weeks of extreme heat. The IPCC says that between 1991 and 2018 unusually hot weather has contributed to the deaths of more than 22,000 people in Germany. And if emissions do not decrease, the annual number of heat-related deaths could quadruple by the year 2050.
The authors of the 2021 risk analysis for Germany also pointed out another risk: drought and low water levels. This would have an impact especially on rural regions.
Rapid action required
Even though it may take years for measures to actually adapt to the impact of climate change, rapid action is definitely required. The IPCC reports and Germany's own analyses show "that climate change can potentially worsen livelihoods, especially of the coming generations," explains the President of the Federal Environment Agency, Dirk Messner. (mit dpa)
You would like to receive regular information about Germany? Subscribe here: