"Ensure better protection"
Scientist Jörn Birkmann is investigating how Germany can improve its protection against torrential rain or heatwaves.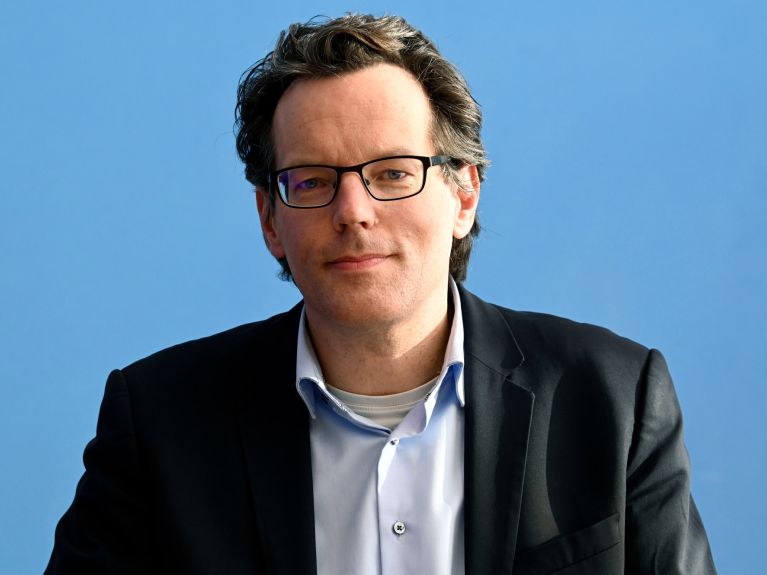 Development planner Jörn Birkmann from the University of Stuttgart is focusing strongly on the questions of where and how Germany can adapt to climate change. He was involved in preparing the report published by the Intergovernmental Panel on Climate Change (IPCC) and is currently investigating how to develop sustainable reconstruction following the flood disaster in North-Rhine Westphalia and Rhineland-Palatinate in the summer of 2021. During the floods more than 130 people died in the Ahr valley near Bonn.
Professor Birkmann, what are the most important lessons to be learned from the flood disaster for the reconstruction process?
In such a narrow channel as the Ahr valley reconstruction firstly needs to focus on creating enough alternative overflow areas for the river during high water or torrential rain. Another task is to ensure there is better protection in the event of extreme weather conditions. For instance, a school will need several storeys, so that the children can be evacuated to a higher level and the ground floor can be flooded in an emergency.
There are many questions concerning the reconstruction and adaptation of bridges in the Ahr valley: For instance, how can we avoid trees, cars and caravans piling together as in the disaster of summer 2021? Should bridges be built higher or wider, or should there be additional gullies to channel the extra water as required?
Another challenge lies in combining reconstruction with climate protection and adaptation. For instance, it's not always easy to install a new type of heating in a house that previously had an oil-fired system. Up to now the basic idea with reconstruction and insurance companies was to rebuild the previous facilities. But the affected people often don't know whether an alternative energy supply can be installed for their house within the next six months.
To which main risks and dangers will Germany have to adapt as a result of climate change?
The main dangers are definitely torrential rain and high water, but heat is also a risk. We have to anticipate an increase in extreme weather events. But it is also important to take the interplay of various risks factors into account. For instance, if an extreme weather event, such as the torrential rain in the Ahr valley, affects and area with many elderly, vulnerable people, it is different if mainly young people live there.
Where is specific action required in Germany in order to adapt to these dangers?
We certainly need to focus on the issue of letting flood waters overflow harmlessly in the case of torrential rain. These areas might be green spaces, such as parks or paved areas with little infrastructure. We also need more shaded areas in cities to counter heat stress, for instance by planting trees and creating parks.
But we also have to ask ourselves which people and infrastructures need greater protection.  This applies especially to schools, hospitals and care homes for the elderly. It's not only a question of how intense the flooding or the winds will be, but also where the priorities lie when developing protection and adaptation measures.
You would like to receive regular information about Germany? Subscribe here: