Adapting to climate change
Germany too is facing major challenges from global warming – find out here what the government is doing about it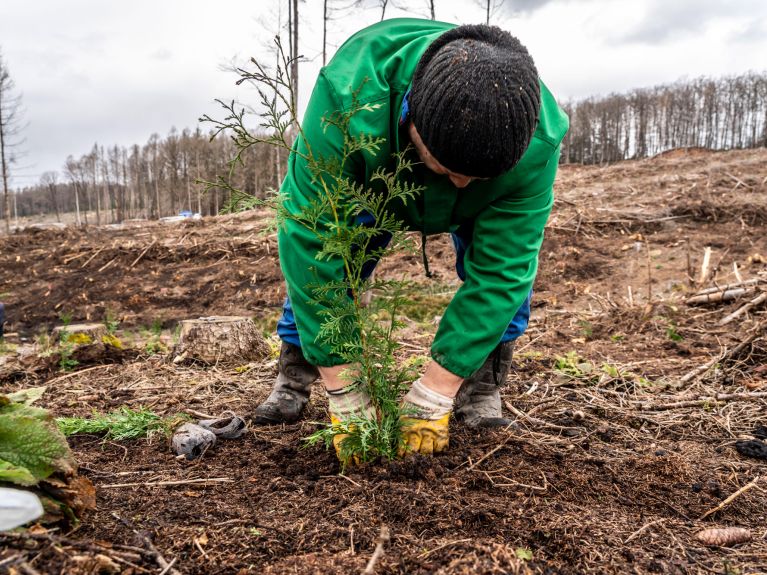 The climate is changing throughout the world. This climate change is fundamentally affecting the living conditions of all human beings. "The ecosystem, we humans, and our infrastructures, such as water supplies, healthcare or our cities, are all tailored to the prevailing climate here," says Dirk Messner, President of the Federal Environment Agency (UBA). He says that admittedly "Germany's climatic conditions enable us to prepare for a temperature rise somewhat more easily than many other regions. Consequently, we should provide support to them. After all, we are living in a networked world," Messner says to the online magazine Klimareporter. But one problem still remains: "Our ecosystems can't adapt at the same pace."
Climate policy in Germany is being built on two pillars. The first is designed to combat climate change itself by avoiding greenhouse gasses and creating a sustainable economy. The second focuses on adapting to the temperature increases which are no longer avoidable.
This is why the German government passed an adaptation strategy in 2008:

Overarching measures
 
Specialist advice for municipalities
Forecast and calculation of the anticipated damage as a result of climate change

Improving co-operation
 
Better networking and exchange of experience among the municipalities
The service and Climate Preparedness Portal KLiVO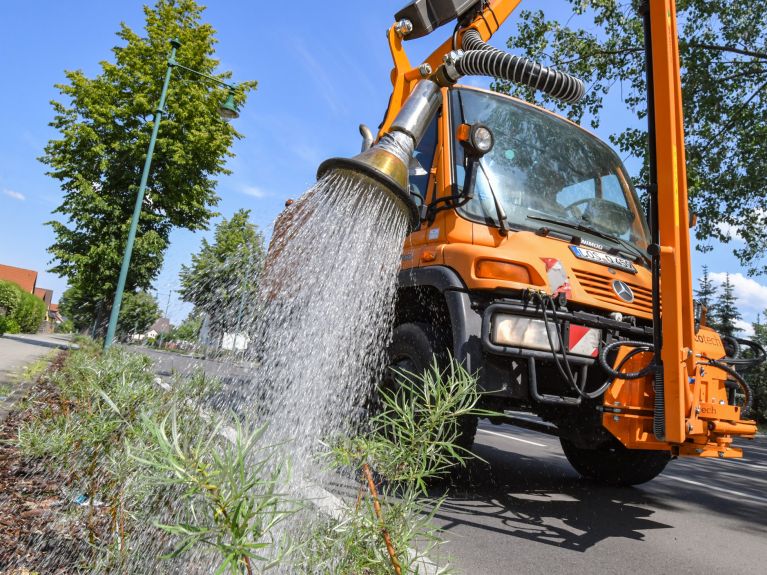 Extreme weather: Drought, heat, torrential rain
 
Promotion of cooling greenery in cities, development and protection of fresh-air corridors
Water strategy that prioritizes its use as drinking water, service water, agriculture etc.
The Forest Climate Fund finances the conservation of forests and moorlands
Forests owned by the federal authorities are being made climate-robust through reforestation

Flooding, high water
 
Rewilding rivers and flood plains to prevent and manage flooding
Improving rainwater management in built-up areas
Improving high-water protection along rivers and coasts

Risk group safety measures
 
Supporting social facilities in the adaptation processes
Further education for social workers, home carers and healthcare personnel
Implementing monitoring systems for healthcare and environment

The aim of the measures is to identify and react appropriately in preparation for the risks to the population, the natural habitats and the economy. "In the case of a severe climate change, we will need to restructure all of this in the coming decades in order to prepare ourselves for radically different weather conditions," says the UBA's Dirk Messner.
You would like to receive regular information about Germany? Subscribe here: