"Now more than ever!"
Sabine Nallinger, Managing Director of Stiftung 2° – German Businesses for Climate Protection, discusses the business model of the future.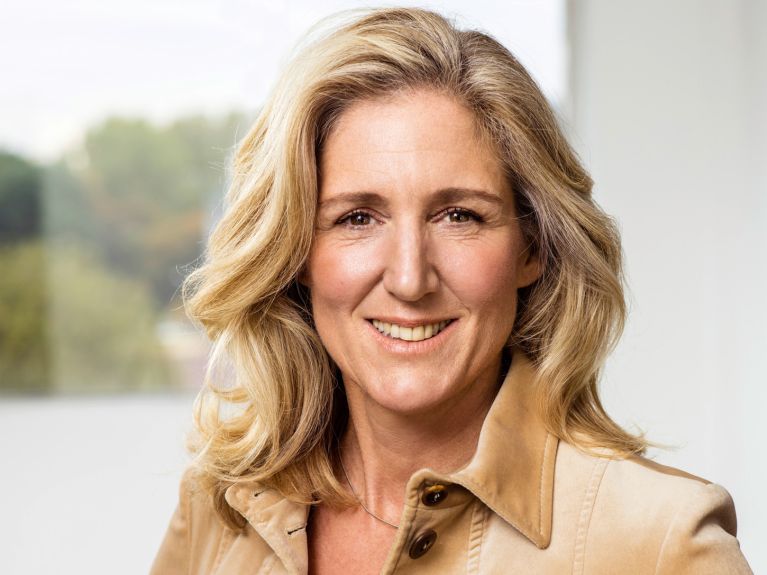 Stiftung 2° is an initiative of CEOs of German companies. The foundation's supporters include numerous large businesses, such as Deutsche Bahn (rail transport), Otto Group (retail), EnBW (energy) and Puma (sporting goods).
Ms Nallinger, your foundation is named after its most important goal: limiting average global warming to significantly less than two degrees Celsius. Do the participating enterprises still have the energy for this in the face of the corona crisis?
"Now more than ever!" is the answer that many of the companies that support us have given recently in discussions and surveys. Together we see climate protection as the business model of the future. Swayed by the Paris UN Climate Change Conference and sociopolitical initiatives, such as the Fridays for Future movement, in recent years companies have oriented both their strategies and their investments towards climate protection. By the end of April 2020, on the initiative of our foundation, 68 large German companies had already called upon policy-makers to combine measures against the corona crisis with an ambitious climate policy.
Can the corona crisis accelerate a change in business thinking?
In any event, the corona crisis has shown how vulnerable our economic system can be. There is a new sensitivity to climate protection issues that even include species protection and biodiversity, concerns that were not necessarily key interests of industry in the past. The concept of resilience is becoming more and more important: in the face of the corona and climate crises, companies are increasingly depending on structures that offer long-term durability.
How is Stiftung 2° promoting climate protection?
We offer a platform for networking and joint action for all German enterprises that wish to support ambitious climate protection. Thus, for example, we presented a policy paper in June that combines demands on both industry and politics. In numerous projects we are covering a range of subjects from the change towards a circular economy to the electrification of vehicle fleets and the expansion of renewable energies for especially energy-intensive industries. It is fundamentally important to us that we are active across sectors and thereby enable far-reaching outcomes for sustainable climate protection.
You would like to receive regular information about Germany? Subscribe here: