Brainwaves prevent bankruptcy
Here are five innovative business ideas that were conceived during the corona crisis.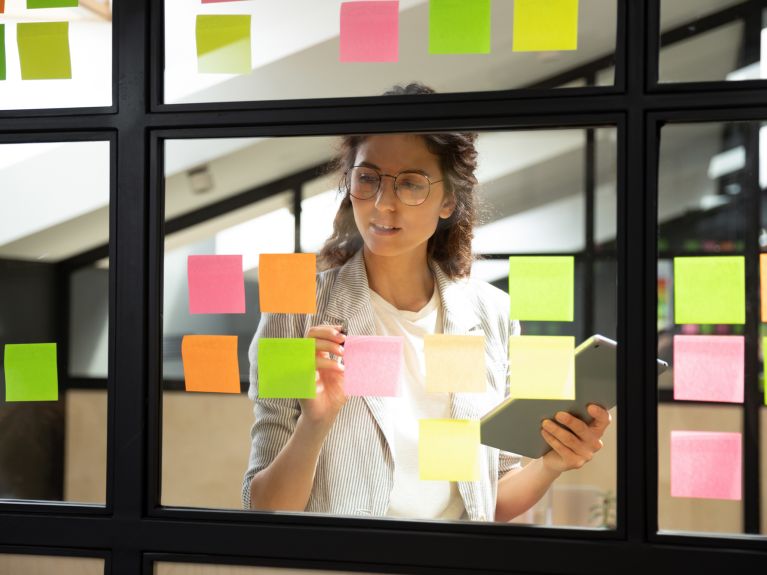 Many firms were suddenly confronted with empty order books when the corona pandemic broke out in Germany. But necessity is the mother of invention, and some firms were able to survive economically with a new business idea. We present five of them.
Disinfectant replaces schnapps
Because supplies of disinfectants became rare during the corona pandemic several German distilleries switched their production from "fine spirits" to this medical product. One of the first was Wanderer Destillerie in Frechen near Cologne. Proprietor Benedikt Brauers used donated alcohol waste to produce disinfectant, which he distributed free of charge to nursing homes and doctors' practices.
Masks replace clothing
Cancelled fashion shows and closed boutiques – fashion became rather irrelevant during the lockdown. On the other hand, masks were very important and, as a result, many textile firms began producing them. Masks also saved the economic viability of numerous small tailors – now everyday face coverings "Made in Germany" are available in countless varieties.
Face visors
Protective visors made of plastic are an alternative to masks. VRCoaster, the virtual-reality startup from Kaiserslautern, normally sells VR headsets for rollercoasters. When amusement parks were closed, the company switched over to visors. Koziol, a firm from Erbach in Hesse that is known for its plastic household goods, also added the transparent protective visors to its product range.
Anti-virus film
Door handles, handrails, tables and other surfaces need to be frequently disinfected. Jura-Plast, the plastic film specialists from Reichenschwand near Nuremberg, and JFL Materials, a startup from Bensheim in Hesse, are offering an alternative: an anti-corona film. The adhesive film kills viruses with the aid of biocides, but is harmless to humans.
Mini bidet
One product was initially completely sold out in Germany from March 2020: toilet paper. In contrast, a small alternative called HappyPo could still be found on some shop shelves. Established in 2017 in Berlin, the mini bidet brand had previously been a niche product.
You would like to receive regular information about Germany? Subscribe here: