Flexible and innovative in the crisis
German companies respond by quickly producing urgently needed supplies to confront the coronavirus crisis
Martin Orth / 08.04.2020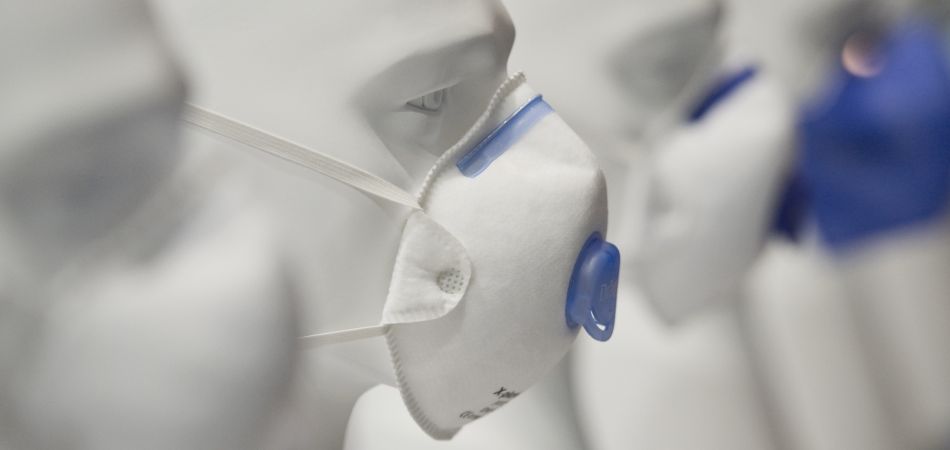 Medical equipment from a car manufacturing plant
The Daimler car manufacturing plant in Stuttgart is aiming to produce urgently needed parts for medical equipment with the help of 3D printers. Up to now 3D printing has been used in prototype construction and small-scale production. The capacity of 150,000 components per year can now be dedicated entirely to combatting the coronavirus crisis. In addition to this, the Formula 1 team and other F1 stables are providing ventilators. The CPAP (Continuous Positive Airway Pressure) breathing aids, developed by Mercedes F1 engineers together with University College London, are already in use.
Protective masks from a car parts supplier
Mahle car parts supplier in Stuttgart and Triumph underwear manufacturer are working together to produce protective face masks. Mahle knows how to filter air and supplies the filter medium which is graded high at FFP3, meaning it can protect against viruses. Triumph knows how to form textiles and produces the masks. The planned output is 1.5 million masks per month. Mahle is also testing a hot-formed mask for its own production line, as well as the use of its 3D printing devices to produce components for protective masks and other medical equipment. 
Protective mask material from test plant
The machine and plant manufacturer Reifenhäuser in Troisdorf has temporarily rededicated two of its test plants as a result of the coronavirus pandemic. The two plants in the technical centre, which are normally used exclusively for research and development and customer trials, have been producing meltdown material for face masks non-stop for a week. Until further notice, the plants will be operating for 24 hours and seven days a week on a four-shift basis. The daily output will produce sufficient material for up to one million masks. The special meltdown material needed for face masks is currently in short supply in Germany.
Disinfectant from spirits producer
The spirits producer in Paderborn MBG has rededicated parts of its production line to produce disinfectant. Where between 60,000 and 70,000 cans of vodka energy drinks were once filled, around 4,000 PET bottles containing hand disinfectant are now leaving the conveyor belt per hour. Over the next few weeks the company will be donating 10,000 litres of disinfectant to retirement homes, care homes and public facilities. Parallel to this, the company is starting up commercial production as well.
You would like to receive regular information about Germany? Subscribe here: