A voyage into the future of energy
Germany is presenting itself as a cultural nation and an energy visionary at Expo 2017 in Astana. Dietmar Schmitz, Commissioner of the German Pavilion, explains the concept.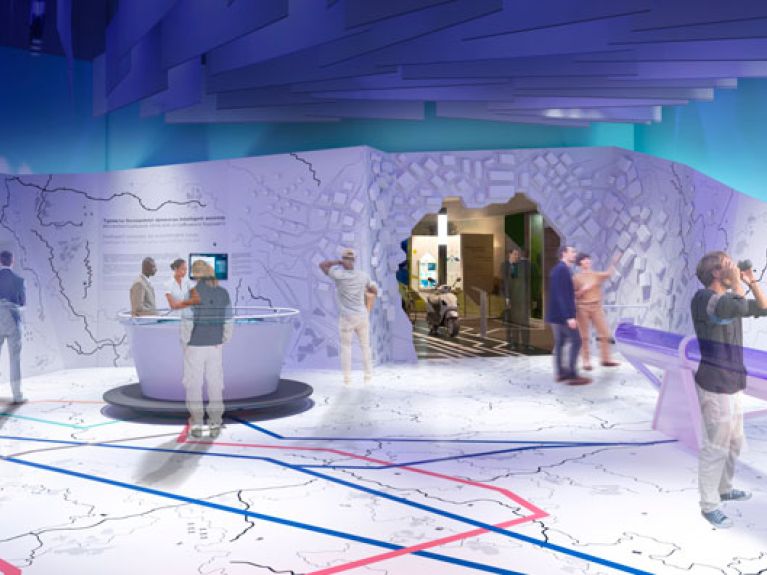 Mr Schmitz, the German Pavilion at Expo 2017 in Astana takes people on a journey into the new world of energy. What's in store for the visitors?
Our presentation is an attractive mixture of information and entertainment. This means that all of our exhibits on the themes of renewable energy, electro-mobility and energy efficiency are designed to inspire involvement and the urge to experiment. For example, a seesaw enables visitors to playfully experience the principle of a river turbine. They can also take a glimpse into the future of solar cells and discover how an algae bioreactor works. The emotional climax is the Energy Show, a spectacular laser display that the visitors activate together.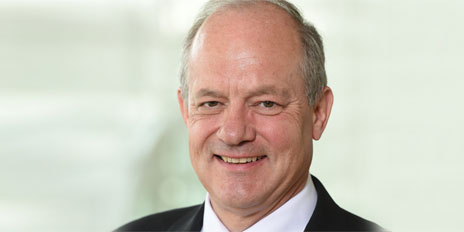 Kazakhstan, the Expo host, is a country with rich oil and gas resources. Do renewable energies play any role at all there?
The choice of the Expo theme "Energy on Track" already indicates that Kazakhstan is consciously concerning itself with alternative energy sources. And joint German-Kazakh projects also illustrate this with the first wind farm in Kazakhstan, Yerementau I, and a Smart Home in Astana, both of which were set up with German support. They are also on show in the pavilion.
In addition to information about the energy transition, the German Pavilion is offering an extensive cultural programme. What are the highlights?
We're aiming to give visitors the broadest possible overview of Germany's very diverse cultural landscape. The most well-known artists include the pianist Joja Wendt, who is performing in July, and the band Fools Garden (Lemon Tree) which is very popular in Asia and will be appearing in a concert in September. There are more than 100 items in the programme including numerous interesting contributions from the areas of film, theatre, dance and fashion.
German National Day will be celebrated at the Expo on 12 July. What have you planned?
There will be an official ceremony in the morning at the Expo, with speeches, cultural contributions and then visits to the German and Kazakh Pavilions. In the evening we're inviting around 600 guests to a reception outside the Expo premises. Joja Wendt will be performing at both of these events.
In addition to this, the German Energy Agency dena will be inviting decision-makers from the spheres of politics and economics in the German and Kazakh energy sectors to join in the German Energy Dialogue in Astana on 11 and 12 July. This event is under the patronage of the Kazakh Ministry for Investment and Development and is supported by the German Federal Government.
Expo 2017 from 10 June to 10 September 2017 in Astana/Kazakhstan