The right direction
IEA Executive Director Marie van der Hoeven commends German energy policies.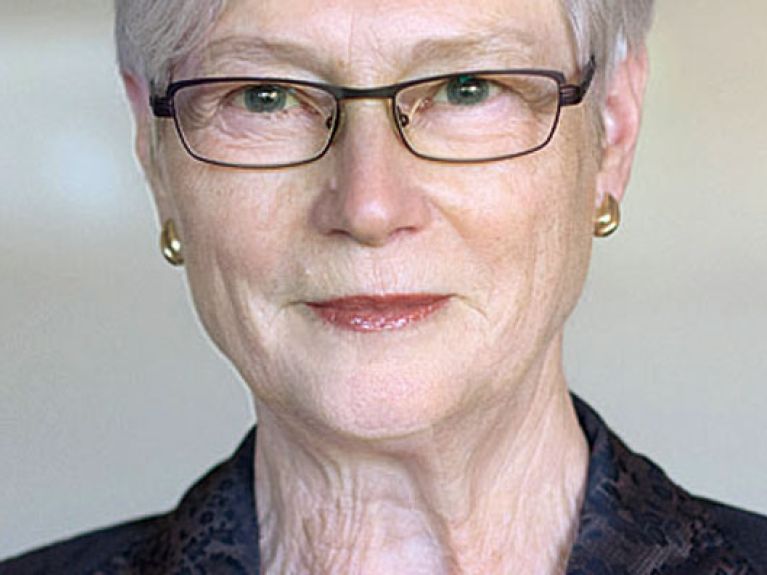 Ms. van der Hoeven, the International Energy Agency (IEA) was originally founded 40 years ago to develop strategies for overcoming the oil crisis at that time. The energy transition in Germany should fit in well with this...
Founded in response to the 1973/4 oil crisis, the IEA was initially meant to help countries coordinate a collective response to major disruptions in oil supply through the release of emergency oil stocks to the markets. While this continues to be a key aspect of our work, the IEA has evolved and expanded. We are at the heart of global dialogue on energy, providing authoritative statistics, analysis and recommendations. We are a think tank, if you will, one that analyzes and recommends policies that can address the related challenges of energy security, sustainability and economic prosperity. In that context, we have certainly done much thinking about Germany's energy transition, or 
Energiewende, notably in our 2013 review of German energy policies. In addition, we are about to release a study on grid integration of wind and solar power – a topic that is very relevant in the German context. Many of the 28 IEA member countries are interested in the future of Germany's Energiewende.
In May 2013 the IEA expressly praised Ger­many in a country report as being on the way to the "world's most energy-efficient and environmentally friendly economy", but also gave it some advice.
Yes, that's true. In our in-depth report we com­mended Germany for its commitment to developing a low-carbon energy system over the long term – in particular its comprehensive energy strategy, ambitions in developing renewable energy and plans to become more energy efficient. At the same time, the review also addressed the risks and challenges ahead. Specifically, it highlighted the fact that German end-user electricity prices remain among the highest in Europe despite relatively low wholesale prices. This must serve as a warning signal. If the credibility of the Energiewende is to be maintained, the costs of the Renewable Energy Sources Act (EEG) and their apportionment among customer categories must be reviewed. I am pleased to see that more than six months after the launch of our report, the new German government has made it clear that it will be making reforms.
The international perception of Germany's energy transition ranges from puzzlement to acknowledgement. What must Germany do even better in an international context?
In our report, we said Germany must develop structural cooperation within existing European mech­anisms in order to enhance security of supply at reasonable cost, especially under exceptional weather conditions given the increasing role of wind and solar power. Furthermore, decisions made in Germany inevitably have an impact far beyond the country's borders and should be considered within the context of a broader European energy policy framework and in close consultations with its neighbours.
The new Federal Government has de­veloped a concept for a new law on renewable energy sources. It foresees slower expansion and lower feed-in tariffs. Is this the right way to go?
The EEG has been the focus of attention in view of rising end-user electricity prices in Germany. It's clear that there have been problems with the way that the volume of solar PV capacity has been 
allowed to grow and in how the costs have been 
allocated. It is important that subsidy levels track technology progress. I therefore welcome the concept presented in January 2014 (Key Points for the Reform of the EEG) which maintains a clear focus on achieving long-term targets. I also welcome the extension of the "breathing cap" to wind as well as the trial and introduction of tendering models in place of feed-in tariffs. The introduction of market-based mechanisms is a step in the right direction. ▪
Interview: Martin Orth
MARIA VAN DER HOEVEN
The former Dutch minister has been Executive Director of the International Energy Agency (IEA) in Paris since 2011. The IEA see itself as a cooperation platform in the area of the research, development, market launch and application of energy technologies. It has 28 member states. Published annually, Key Energy Statistics and World Energy Outlook are considered its most import­ant publications worldwide.