Flying far with hydrogen
Germany is promoting hydrogen as an environmentally friendly alternative to kerosene in aviation. Researchers are doing groundbreaking work.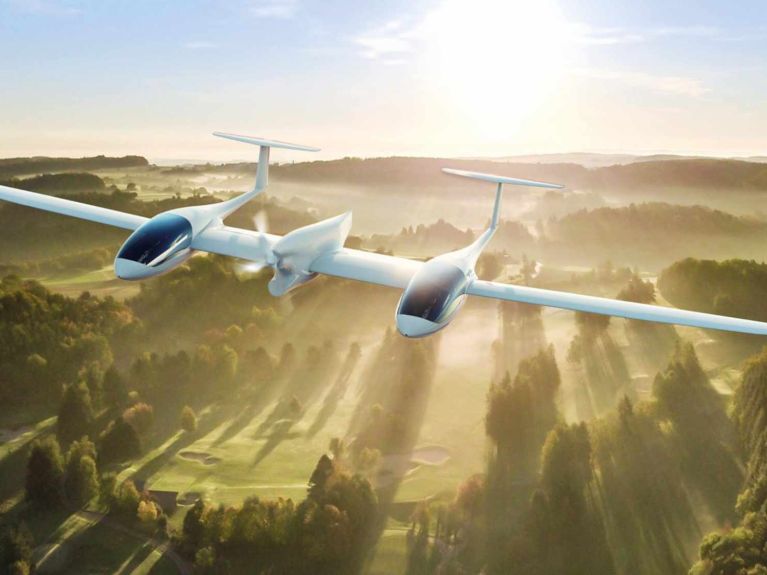 Green hydrogen is regarded as one of the energy sources of the future. For Germany's federal government, it therefore plays a central role in the energy transition it is seeking to bring about. A National Hydrogen Strategy is to help Germany become a global pioneer in this field. Numerous research projects are testimony to the potential of innovative hydrogen technologies, including in the area of aviation.
The German Aerospace Center (DLR) is developing alternative engines based on hydrogen. "Aviation can be decarbonised if green hydrogen is used as a fuel instead of kerosene. Just like kerosene, it can be used in jet engines, but no CO2 is produced during the combustion process," explains Björn Nagel, founding director of the Institute of System Architectures in Aeronautics at the DLR. Another option involves converting hydrogen into electricity in fuel cells to power electric engines in aircraft. Designers face challenges in both variants, however: the enormous volume of hydrogen means that it has to be carried in a liquefied state at -253 °C, which requires large and heavy tanks.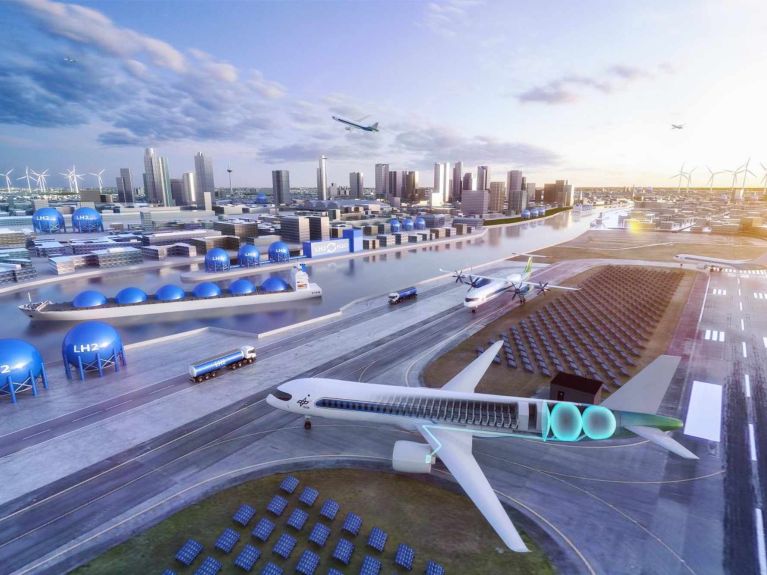 Scientists at the DLR are nonetheless working hard to make aviation as climate-neutral as possible, especially when it comes to transport planes. In the BALIS project that is being funded by Germany's  Federal Transport Ministry to the tune of 26 million euros, the DLR is developing the world's first fuel cell powertrain for aircraft with a performance class of up to 1.5 megawatts. This is the capacity needed to power planes designed to carry around 40 passengers.
H2Fly, a DLR spin-off, is also doing groundbreaking work. In 2022, its HY4 test plane reached an altitude of 2,200 metres, a world record for hydrogen-based electric passenger planes. Once a new tank system has been integrated, an extensive test phase is set to begin in early 2023 that will see the HY4 become the world's first passenger aircraft to take to the skies with liquefied hydrogen.