Strong start-ups
Satellite transport and more: How young German enterprises are building rockets for the future.
Johannes Göbel / 25.05.2022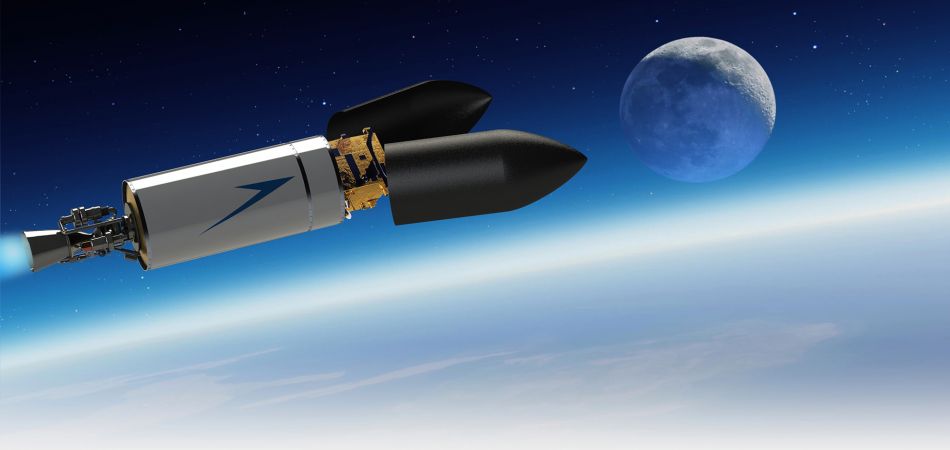 "New Space" is the name of the growing, aerospace sector financed by private investors and shaped by innovations. Developments are being increasingly driven by numerous start-ups rather than large state agencies. Nevertheless, the state and private enterprises often co-operate closely in this area. The microlauncher competition run by the German Aerospace Center (DLR) has selected three winners who are working on innovative microlaunchers designed to transport such things as satellites. The competition winners are being funded with a total of 25 million euros from Germany's contribution to the European Space Agency ESA. Here we present the three enterprises:
First place: Isar Aerospace Technologies
The maiden flight of the Spectrum launcher by Isar Aerospace Technologies is planned for the end of 2022. Spectrum is designed to transport satellites and payloads of up to 1,000 kilos into orbits around earth. Spectrum is being built by Isar Aerospace Technologies which was founded by former students from the Technical University of Munich and is located not far from the Bavarian capital. A test site for the company's future launches is located in Northern Sweden.
Second place: Rocket Factory Augsburg
Rocket Factory Augsburg has secured a launching site through an agreement with a launching base operator in South Australia. However, the maiden flight of RFA ONE is scheduled to take place from the Norwegian island of Andoya at the end of 2022. The partner in this case is the Ukrainian company Lunar Research Service, which is aiming to collect data for further missions, such as moon exploration.
Third place: HyImpulse Technologies
The start-up company HyImpulse Technologies is based in Neuenstadt am Kocher in Baden-Württemberg. It is working on a special form of propulsion: hybrid engines which efficiently burn solid paraffin, in other words candles wax, with the help of liquid oxygen. HyImpulse is also aiming to take satellites into space with its rockets. But first of all it is planning to send up an experimental 'sounding rocket' in 2022. It will be investigating the atmosphere and carrying out tests in weightlessness.
You would like to receive regular information about Germany? Subscribe here: