Germany's top universities
Cutting-edge research: Germany's Universities of Excellence, their special features and international partnerships.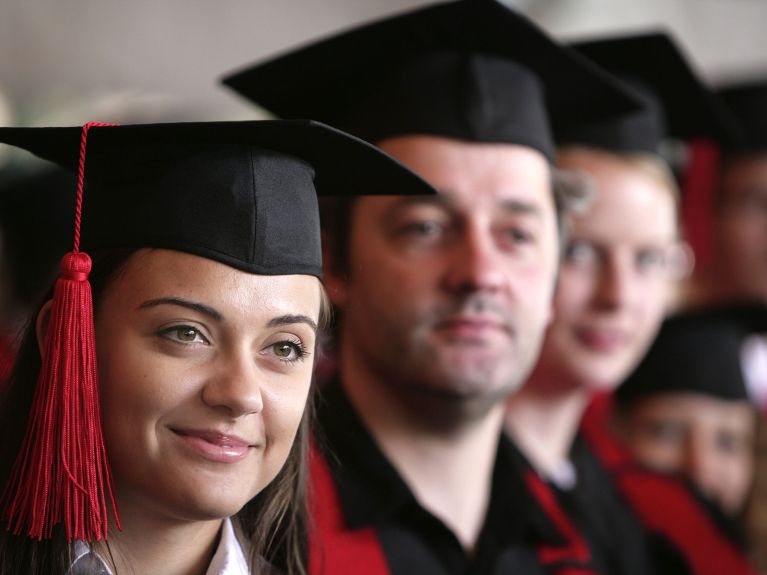 Ten universities and one university consortium in Germany will be able to bear the esteemed title of University of Excellence from 2019 to 2026. They were selected as part of the Excellence Strategy of the Federal Government and the German states that aims to promote cutting-edge university research. Universities of Excellence receive millions of euros in additional funding. These higher education institutions have outstanding international connections.
RWTH Aachen
RWTH Aachen University is supporting strong exchange between the life and data sciences – and conducting advanced research in excellence clusters focusing on renewable energies, Industry 4.0 and quantum computing. Although the technological university is based in the European City of Aachen, which lies close to the border with Belgium and the Netherlands, it also has good links with Asia: it maintains liaison offices in New Delhi and Beijing.
Berlin University Alliance
This consortium of four Berlin-based universities – Freie Universität, Humboldt-Universität, Technische Universität and Charité – Universitätsmedizin – aims to make Berlin a world-class research area. The preconditions for this are excellent: researchers at these universities have been awarded 55 European Research Council grants since 2012 and the University of Oxford is one of the Berlin alliance's closest partners.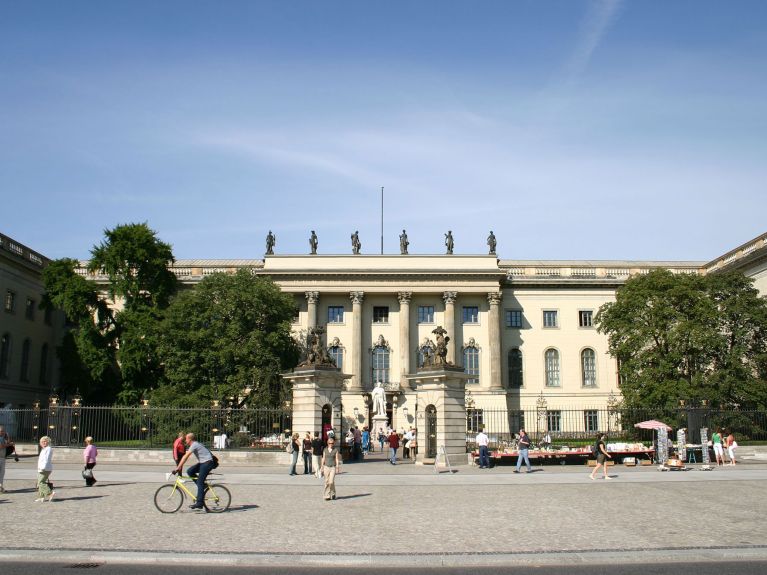 University of Bonn
Six excellence clusters at the University of Bonn were selected as part of the Excellence Strategy – more than at any other higher education institution. The Rhineland-based university has strong global links – for example, with the GlobalMathNetwork. The partners in a programme for innovation in agriculture come from twelve African countries.
Technische Universität Dresden
In addition to engineering and natural sciences, the wide range of subjects covered at the Technische Universität Dresden (TUD) also includes not only the humanities, cultural studies and the social sciences, but also medicine. Excellence clusters conduct research into cell and development biology, quantum mechanics at the atomic level and efficient cooperation between humans and machines. The university in eastern Germany has partner universities all over the world: in Argentina and Australia, as well as in Canada and China.
Universität Hamburg
The university does not only feel it has a duty to uphold the cosmopolitan outlook of the port city of Hamburg. It also has an obligation to a sustainable future, which was at the centre of the Excellence Strategy application submitted by the Universität Hamburg. It is therefore appropriate that one of the four new excellence clusters is engaging in research into climate change. Another excellence cluster in the humanities is examining the diversity of manuscript cultures, primarily in Asia and Africa.
Heidelberg University
Germany's oldest university was founded in Heidelberg in 1386. Just recently it was honoured by the European Commission: together with five European partner universities – including the Sorbonne in Paris and the Charles University in Prague – it is part of one of the alliances that will receive funding as European Universities. Heidelberg University is a leader in the field of medicine, among others. Its excellence clusters also shine in the natural sciences and engineering.
Karlsruhe Institute of Technology (KIT)
Over 5,000 academics work at the Karlsruhe Institute of Technology (KIT) – and more than one in five of them come from outside Germany. This technological university, which is also one of the European Universities, aims to grow much larger: 100 new professorships are to be created in the next ten years. KIT is also backing "real laboratories" to strengthen its cutting-edge research. Here researchers try out new technologies with non-experts. KIT has roughly 45 bilateral cooperation agreements with international partner universities.
University of Konstanz
Founded in 1966, the University of Konstanz is one of Germany's youngest universities and, among others, a member of the prestigious Young European Research Universities Network (YERUN). The Konstanz-based Network for Transatlantic Cooperation strengthens interchange with top US universities. The university's excellence clusters are conducting research not only into political inequality, but also group behaviour in animals and humans.
LMU Munich
The excellence clusters at the Ludwig-Maximilians-Universität München (LMU Munich) are taking research into new territory: from aspects of quantum mechanics and the origin of the universe to new methods of energy production and the treatment of neurological disorders. The main region for international cooperation at LMU is Europe, followed by North America and Asia.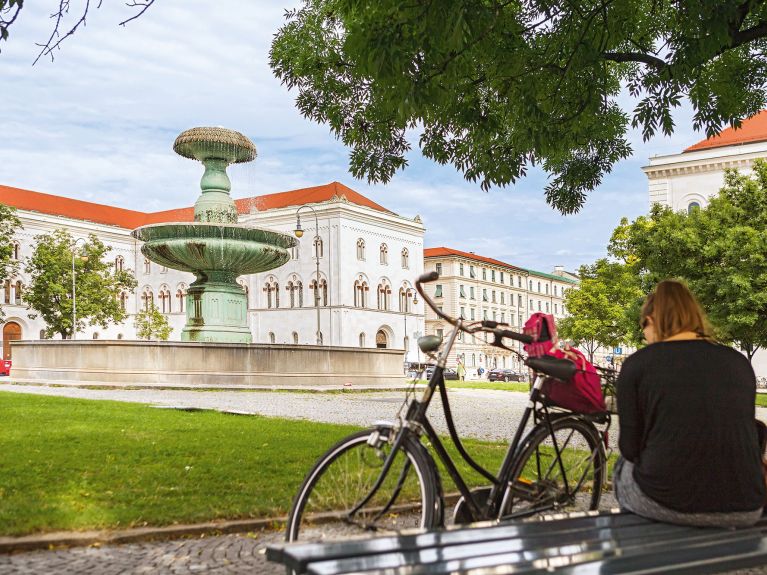 Technical University of Munich
Technische Universität München (TUM) is cooperating with LMU Munich on four new excellence clusters. At the same time, TUM has a unique profile, which is also characterised by close partnerships with businesses. TUM is regularly rated among the best German universities in international rankings. It has liaison offices in San Francisco, São Paulo, Cairo, Mumbai and Beijing – and even an overseas campus in Singapore.
University of Tübingen
The University of Tübingen maintains strong research ties in Europe and is also a member of the Matariki Network, which links seven universities from Europe, North America, Australia and New Zealand. Their joint motto is "Cooperation for a Better World". This could also be applied to the University of Tübingen's excellence clusters, which are focusing on tumour therapies, combating infections and the application of machine learning in science.