Bioenergy village, a successful model
Germany has set ambitious targets for developing renewable energy. In our series we present projects that promote the practical implementation of the energy turnaround. deutschland.de series "Energy Turnaround", Part 5.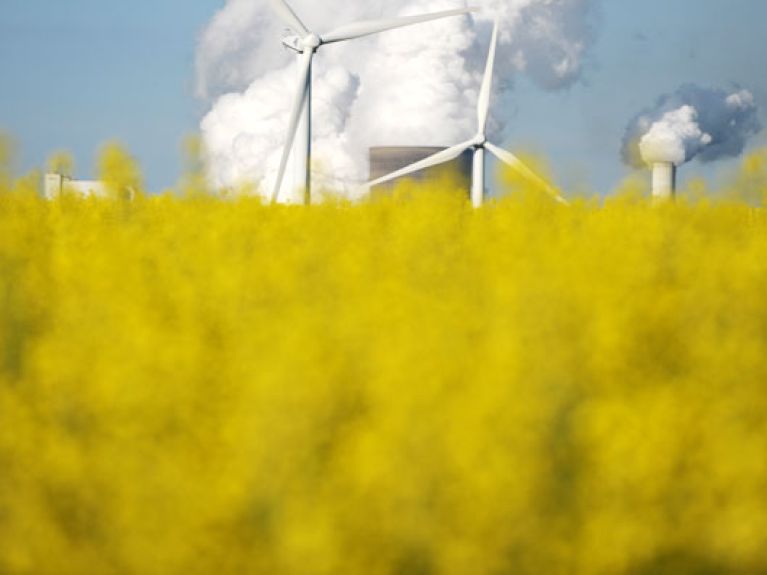 Jühnde has a global reputation extending as far as the USA and Japan. The village in the state of Lower Saxony is Germany's first "bioenergy village", a place of pilgrimage for fans of biomass power generation. It's the first municipality that covers its entire demand for electricity and heating from local renewable energy sources. And it has many imitators in the meantime.
The focal point of the green energy supply in the north German village is a biogas plant. It runs on maize, wheat and barley from formerly fallow fields and manure from a livestock operation. After fermentation the raw materials provide the fuel for a gas-fired electricity generator that also heats the houses in the village. This required the construction of a district-heating network, which has been in operation since 2005. Most of Jühnde's 1,000 residents have had their previous oil-fired heating systems removed and now receive their heating via an access point in the cellar. An additional wood-chip heating plant can also be started up when the weather gets particularly cold.
The idea for a "bioenergy village" came from scientists at the University of Göttingen, and the project was implemented with funding support from the German government. The cogeneration plant is run as a cooperative and generates twice as much power as the village consumes. The rest is fed into the grid. Furthermore, the biomass-fuelled local heating is cheap: the costs for an average household have fallen by around €750 a year. Eckhart Fangmeier, chairman of the local cooperative, believes: "In principle the idea can work for any village with enough space for biomass cultivation."
Indeed, more than 80 villages in Germany have adopted the Jühnde model in the meantime. The Federal Ministry of Agriculture, which has launched a national competition for the best ideas, awarding prizes to three villages for the first time in 2012, sees them as "pioneers of the energy turnaround."
www.wege-zum-bioenergiedorf.de
www.bioenergiedorf.de
© www.deutschland.de