ABC of climate protection
Learning the three Rs – and the fundamentals of climate protection. Children discover how to save energy in a playful way.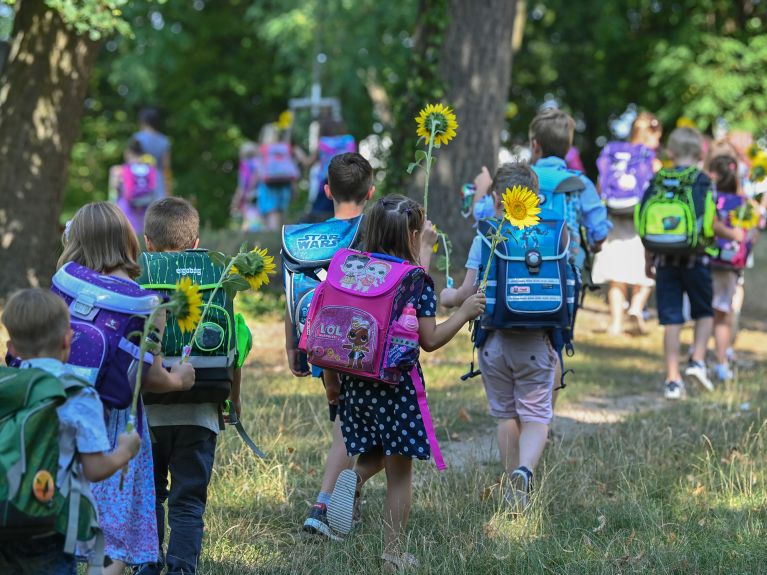 Young children can also learn the ABC of climate protection in nurseries and schools. Three projects funded by the Federal Environment Ministry show how this works.
Clever fürs Klima in Kassel Rural District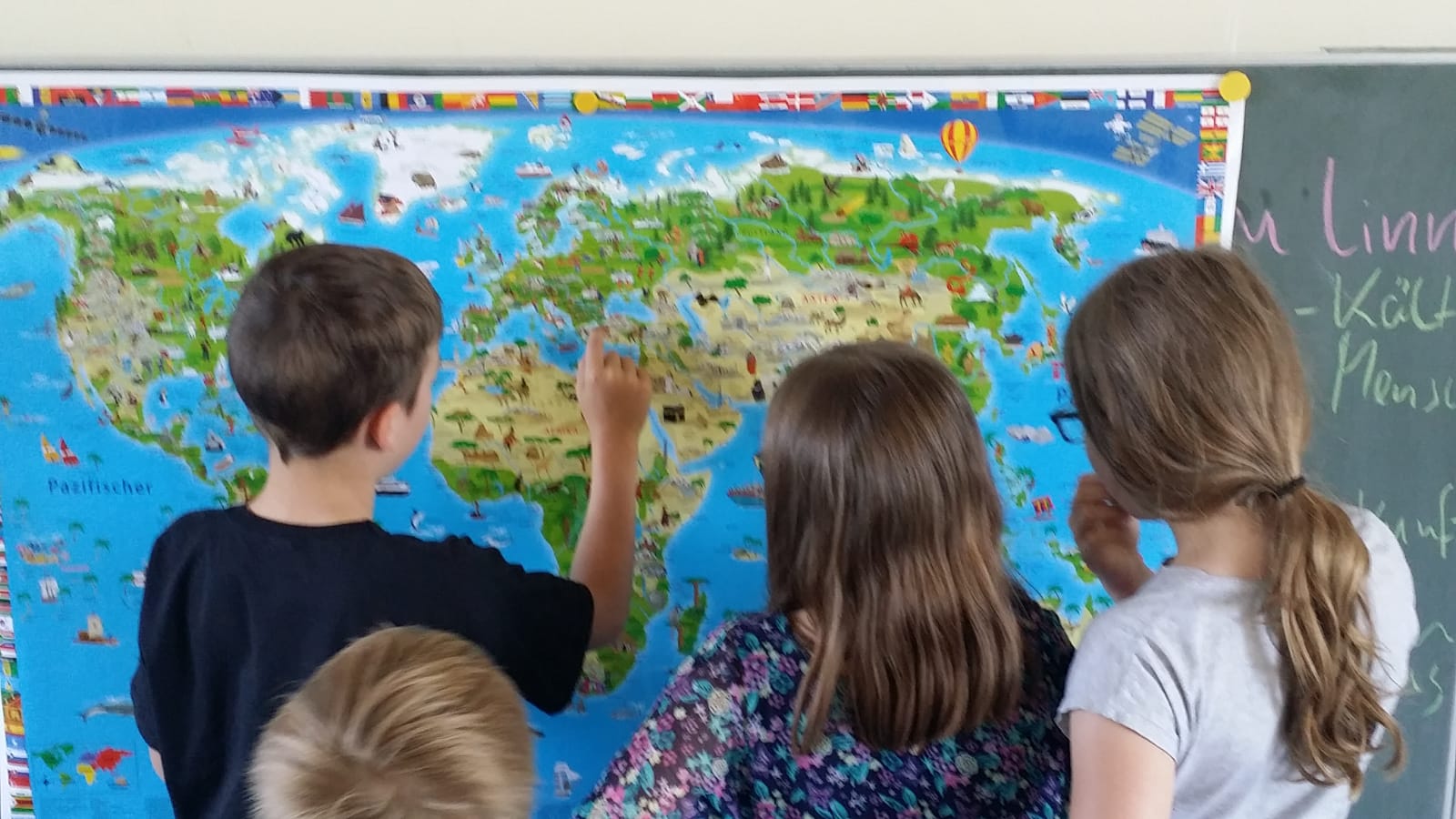 Clever fürs Klima is a project that was developed by the energy agency Energie 2000 and launched in nurseries and schools in 2018. Its goal is to reduce the energy consumption of these institutions by at least 10% a year compared to a comparable period between 2016 and 2018. "In addition to advice on energy consumption, educational work is very important," says Manfred Schaub, CEO of Energie 2000. "As a result, the subject of climate protection is also taken into parental homes."
Halbe-Halbe in Leipzig schools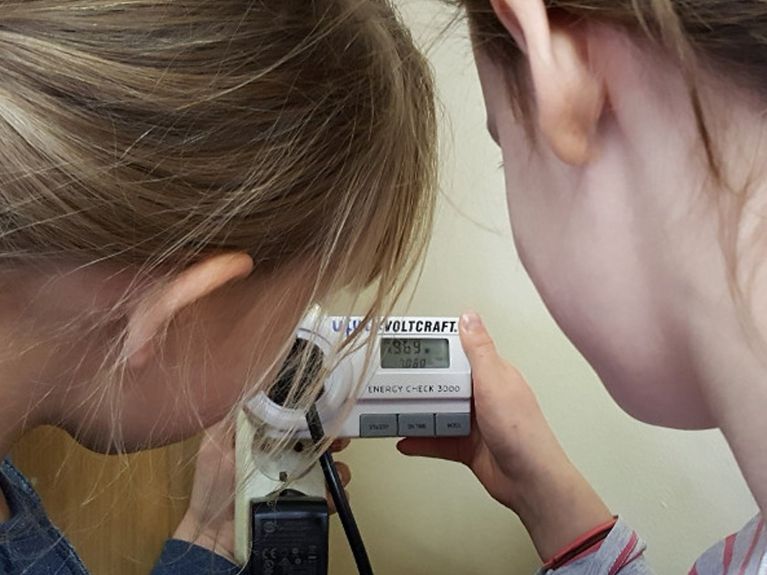 More than 30 schools ranging from elementary to high schools are participating in the Halbe-Halbe energy-saving programme. They receive a bonus of half the energy costs saved. "In the 2018/2019 school year, for example, the energy saving in the 14 participating schools at that time amounted to 40,000 euros," says Paul Schreckenbach, who is responsible for the project. Evaluation has recently become more difficult as a result of the coronavirus pandemic: "Schools were partially closed and, on the other hand, consumption of water and heat was higher during lesson times because of more frequent handwashing and increased ventilation."
Sustainability at SozDia Stiftung Berlin
SozDia Stiftung Berlin is a foundation that runs facilities for children, young people and families in the German capital. Sustainability is at the top of its agenda. Concrete manifestations of this do not only include cargo bikes and electric vehicles, but also stickers in its centres encouraging everyone to "Put out the light" and "Close the window". The aim is also to "make children and young people more aware of the consequences of their behaviour – for example, when shopping", says Benjamin Domke, the climate protection manager. His colleague Marc Tschirley emphasises, however, that you "must not use a condescending tone, because then people stop listening".
You would like to receive regular information about Germany? Subscribe here: