Liveable city of the future
More and more people are living in cities – Germany is supporting efforts worldwide to make cities fit for the future for all residents.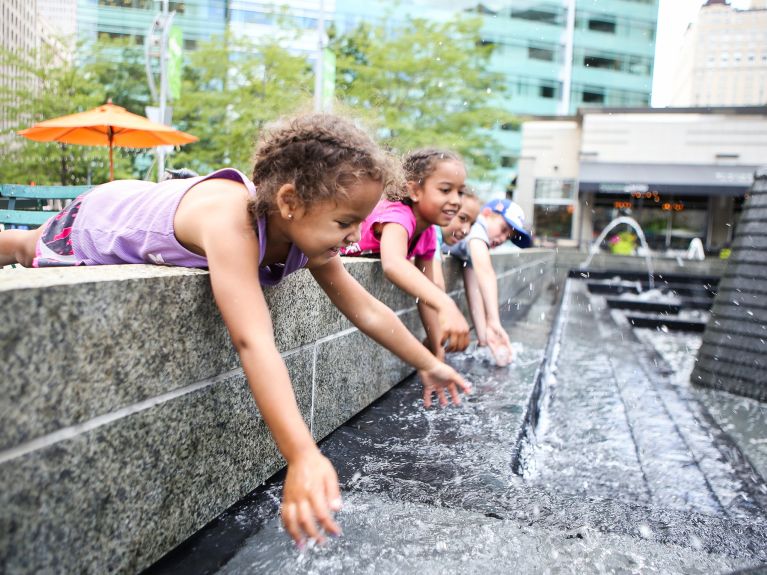 Guest commentary by Ingolf Dietrich, Commissioner for the 2030 Agenda at the Federal Ministry for Economic Cooperation and Development
We spend most of our lives in our cities and towns. This is where we live, where we earn our living, where our children and grandchildren grow up. This is why quality of life is key for the sustainable cities of the present and the future. But what makes a city liveable? And how is German development policy contributing to this effort?
What makes a city liveable?
Quality of life is perceived subjectively, but it is also determined by factors such as health, safety, access to services, water, food and education, and opportunities to help shape the city. Cities must provide for these living conditions. Germany's Federal Ministry for Economic Cooperation and Development (BMZ) is committed to liveable cities in its partner countries. This involves participatory and integrated urban planning, building a healthy, safe, equitable and environmentally sustainable urban environment, and resilience to a wide variety of crises.
Creating an equitable environment
Fairness is central to quality of life. People need housing, a water supply and sewage disposal, and they need energy – and that cannot always be taken for granted everywhere. Furthermore, a liveable city must respect and defend the human rights of all its diverse citizens, regardless of gender, ethnicity or nationality.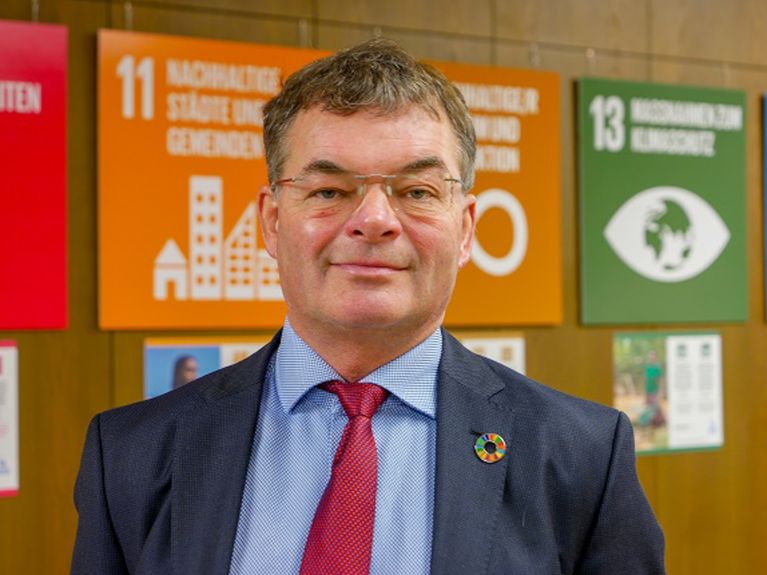 Fighting climate change in cities
Cities cover only three percent of the world's surface area, but consume over 70 percent of its resources. Nearly three-quarters of our cities are already suffering from the effects of climate change, such as flooding or heat waves. But cities continue to grow steadily – by 2060, the total area covered by buildings will double, above all in the global South, and there especially in Africa and Asia. 40 percent of all energy-related CO2 emissions are associated with the construction and operation of buildings. Therefore, there is an urgent need to rethink how we build and what materials we use.
Mobility as a key challenge
Another important aspect of quality of life is mobility. The demand for mobility rises as the urban population grows. So we need sustainable, zero-emission mobility concepts that are affordable, safe and accessible to all. Germany is therefore promoting the 'compact city' or 'city of short distances' approach. To this end, the BMZ supports initiatives like the Transformative Urban Mobility Initiative (TUMI), the leading global implementation initiative for sustainable mobility.
Circular economy creates sustainability
A cross-sector transformation towards a circular economy and consistent waste avoidance can save up to 20 percent of CO2 emissions. The circular economy and green jobs open up new opportunities for more sustainable systems of consumption and production, and are closely linked to other major challenges such as water scarcity and water management. This is why implementing the circular economy is so important in cities at all stages of development.
Goals of Germany's development policy
The above-mentioned aspects are at the heart of the BMZ's work in transforming cities to ensure a liveable future for all. Germany supports governments and stakeholders in designing their sustainable cities. German development policy also aims to ensure that cities are recognized as equal partners in international agenda-setting and national policy-making.
You would like to receive regular information about Germany? Subscribe here: