Hopes of protection against malaria
Together with African partners, the German pharma company Biontech wants to develop a vaccine against this tropical disease.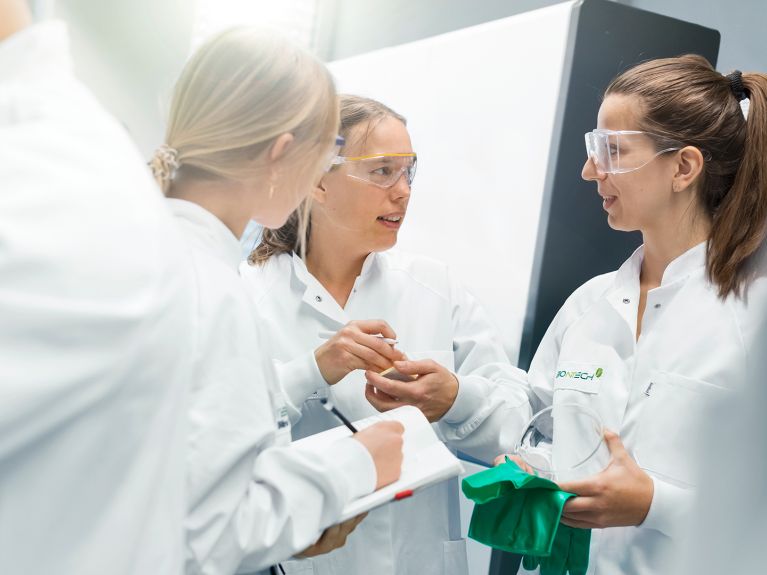 It is an undertaking that could end up protecting more than a billion people: those who live in areas around the world that are plagued by the tropical disease malaria. In 2019 alone, more than 229 million people contracted malaria – most of them in Africa, though South America and Asia are also affected.
The Mainz-based pharma company Biontech has already demonstrated during the COVID-19-Pandemie that it can develop effective vaccines using the innovative mRNA technology. Now the researchers want to bring a malaria vaccine to the market. "Our goal is to develop vaccines in Africa and establish sustainable production capacities with a view to jointly improving medical care", said founder and CEO Uğur Şahin in August 2021 following a meeting with Paul Kagame and Macky Sall, the presidents of Rwanda and Senegal, and EU Commission President Ursula von der Leyen.
Scientists at Biontech are already testing out a large number of possible vaccines based on the mRNA technology. They want to identify those candidates that seem particularly promising, and then to trial them in clinical studies that are to begin as early as 2022.
Production capacities for COVID-19 vaccine, too
From the outset, Biontech wants to work closely together not only with African research institutions and companies. In developing its vaccines and finding potential partners to set up production facilities, the company is cooperating with the World Health Organization (WHO) and the Africa CDC initiative, among others. The latter was founded by the African Union in 2013 to combine and support the activities pursued by African countries in the area of public healthcare.
The planned production plants are to be able to manufacture not only vaccines against malaria but also those against COVID-19. That would be a major step forward, as currently only one percent of the vaccines needed in Africa are actually produced in the continent itself.