In the classroom or online
If you want to learn German, you also have many options during the coronavirus pandemic. Here we introduce you to different offers.
25.04.2022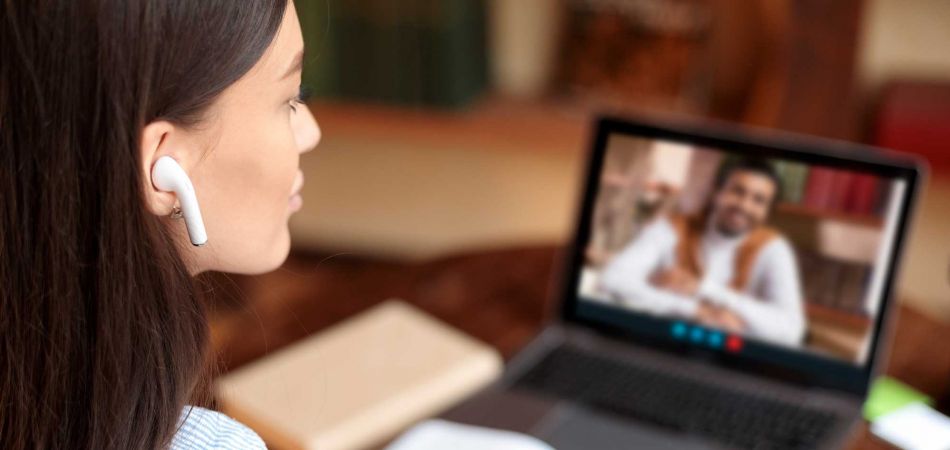 For your studies, your job or as a hobby, in Germany or abroad, in face-to-face classes or online, millions of people are learning German, and not even the coronavirus pandemic has changed that. We've put together a few facts and tips for you.
A language spoken worldwide
German is the most widely spoken native language in Europe, and it is also a popular foreign language. In 2020, around 15.4 million people worldwide learned German. The language is taught in more than 100,000 schools. Around 2,000 schools in more than 100 countries belong to the network of PASCH schools, whose special mission is to teach the German language and convey German culture.
A wide range of courses
Those who don't learn German at school can enroll in a language course. Contact points for this are universities or the Goethe Institutes. The Cultural Institute of the Federal Republic is active with institutes in 158 countries. The courses on offer range from traditional classroom teaching to a variety of online courses.
Learn German free of charge
There are also a whole range of free courses. For example, the Goethe-Institut has set up the "Deutsch für Dich" community, where you can practice German alone or together. Both beginners and advanced learners can find suitable exercises. The Deutsche Welle also offers free German courses; all you need is a smartphone or tablet. If you prefer the classic approach, you can print out the worksheets.
Videos, TV series or German media
You can learn German practically anywhere, regardless of restrictions imposed during the coronavirus pandemic. Those who want to learn on their own computer or smartphone can watch learning videos - for example, on the Goethe-Institut-supported Youtube-Kanal "24Deutsch". But if you like watching German films and TV series in the original or listening to German music, you can also quickly improve your language skills. And if you want to read German, you can help yourself to the wide range of media available online.
You would like to receive regular information about Germany? Subscribe here: