"I'm funnier in English"
Dreaming in German, joking in English? We spoke to people about how the relation to their mother tongues changes abroad.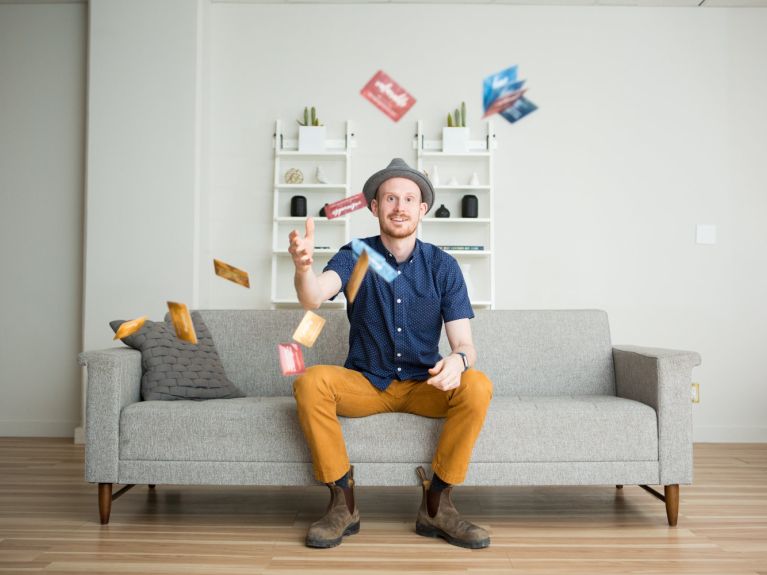 English, German and Spanish: since Jan Keck and his wife Natalia became parents in 2018, their home in Toronto, Canada, has been multilingual. "We want our son to learn German and Spanish because he should be able to talk to both sides of his family", says Keck. Keck comes from Germany, his wife from Colombia. "German will always be my mother tongue. But English is the language I've now been living in for twelve years. I often have the feeling that I can hardly express what I've learned in these years in German."
Jan has developed a card game that helps people to get talking to strangers without becoming bogged down in small talk. He also offers events and workshops. "I organized a workshop in Germany in 2019, but a lot of it sounded oddly formal to my ear." Speaking German with his son is an opportunity and a challenge for the thirty-two-year-old father: "My parents send us children's books and I listen to children's songs with my son. Some texts sound surprisingly new after so many years."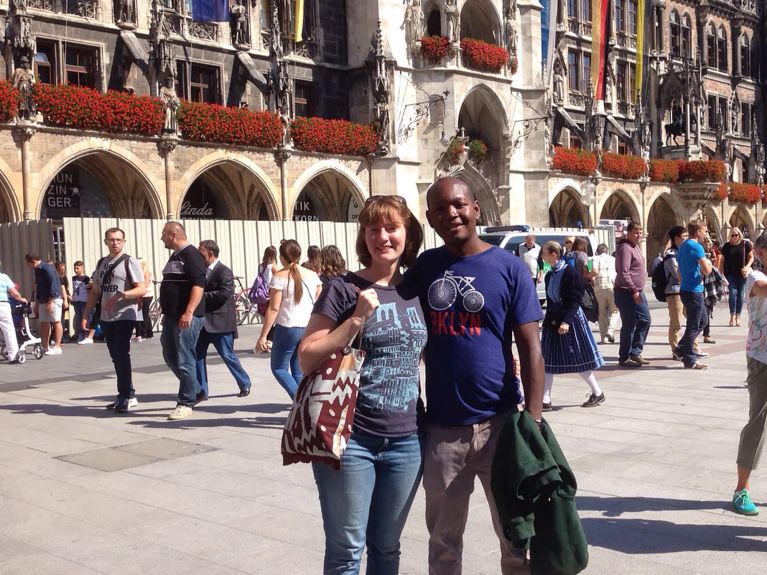 Tony and Beth Mugwanga from Frankfurt speak four languages and link three continents: Tony was born in the Kenyan capital of Nairobi and grew up speaking English, Swahili and Luo; his wife is American. "In Kenya more than 50 languages and dialects are spoken; we automatically use the right language depending on the context and situation", says the thirty-seven year old.
In Germany, he speaks mainly German and English: "Every language has its own brand of humour, which can hardly be translated. It's sometimes difficult for me to play on more than one meaning in German; I'm funnier in English." His wife Beth feels at home in several languages and wants her children to feel so as well. "My children have three passports and are growing up multilingual. I always tell them: it doesn't matter whether you're one or the other. You are you, you don't need a label. And your language doesn't need one either."
Instagram campaign
In addition to the current theme week, we would also like to draw attention to our Instagram campaign that revolves around Mother Tongue Day: German emigrants in various countries have reported for us on their personal dealings with the subject of mother tongue. The hashtag #Tag derMutterspracheDE shows you the personal stories of Monica, Esra, Karen, Susan and Laura and provides fascinating insights into multilingual life.
Contest
Deutschland.de is organizing a competition for International Mother Language Day. From 17 to 28 February 2020 you can register here and win a handy digital translation device and attractive German learning packages!