Internationally successful
Find out here which current series and movies with German involvement are popular all over the world.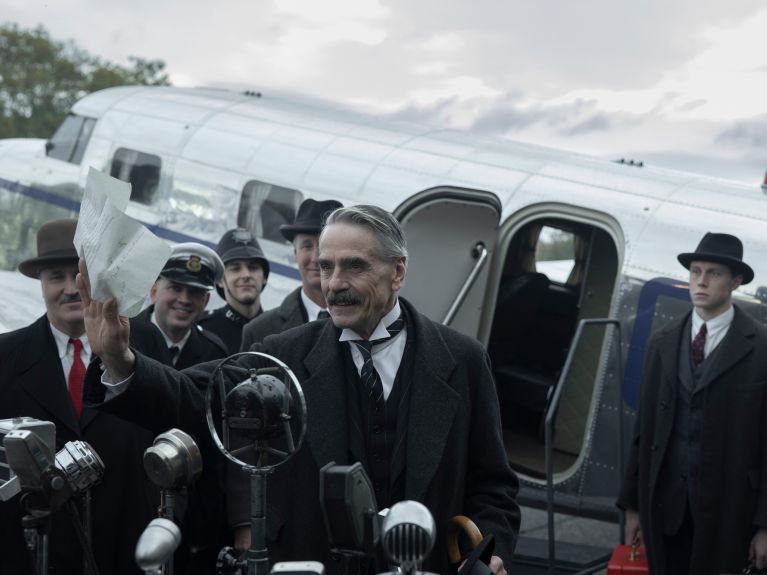 Munich – The Edge of War
The new Netflix hit Munich – The Edge of War is a British production, but it was directed by a German, Christian Schwochow, and many of the main roles are played by German actors. It is set in Munich. Here, in 1938, the heads of government of England and France, Chamberlain and Daladier, meet with Mussolini and Hitler to sign the Munich Agreement, the treaty on the cession to Germany of the German-speaking Sudetenland in Czechoslovakia. In the Netflix film, German diplomat Paul von Hartmann (Jannis Niewöhner) is aware that Hitler is nevertheless pursuing plans to attack.
Von Hartmann is involved in a plot to overthrow Hitler and, with his former British student friend Hugh Legat (George MacKay), tries to prevent the agreement. The film was shot on location in Germany: in Berlin, Potsdam and numerous locations in Munich such as Odeonsplatz and Königsplatz.
Babylon Berlin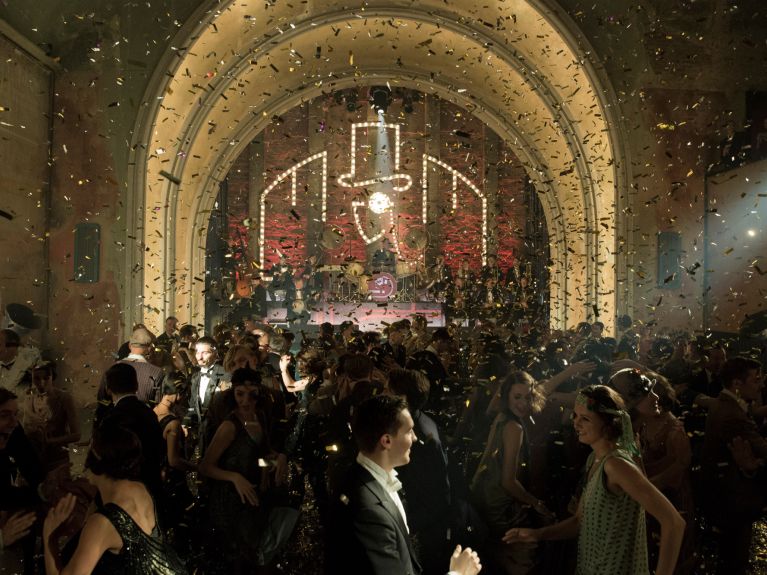 The series Babylon Berlin begins with the young detective superintendent Gereon Rath (Volker Bruch) in Berlin helping solve a blackmail case that leads to more and more crimes. Quite by chance, Charlotte Ritter, a stenographer played by Liv Lisa Fries, also joins the team. The series is set in 1929, a turbulent time between the two world wars, and is historically relatively precise in its description of the rise of the Nazis in the Weimar Republic. A tender and complicated love story also blossoms against this historical backdrop.
The series by Tom Tykwer, Achim von Borries and Hendrik Handloegten can be seen in more than 140 countries, including the USA, France, Italy, Russia and India.
Dark
In the fictional small German town of Winden, two children disappear without trace and the lives of four families are thrown off course. As Dark progresses, more and more chasms open up in their supposedly perfect world, dark secrets that span generations and bind the families together. The science-fiction mystery series was shot mostly in Berlin, Brandenburg and the Harz Mountains. The sombre setting of the first German Netflix series has been an international success: nine out of ten viewers were not from Germany.
The New York Times praises the developers Jantje Friese (screenplay) and Baran bo Odar (director) for their creativity, the Swiss Le Temps speaks of an audiovisual masterpiece.
You would like to receive regular information about Germany? Subscribe here: