A look at new series from Germany
Excitement guaranteed. This is what fans of German series can look forward to in 2019.
The Swarm (thriller)
Frank Schätzing's book The Swarm – A Novel of the Deep is more than 1,000 pages long. Now the publicly-owned TV company ZDF is embarking on a film version of the complex bestseller. Schätzing has also collaborated as scriptwriter for the series. Eight 45-minute episodes tell the tale of a global threat from deep-sea organisms that trigger a worldwide natural catastrophe. Filming will start in 2019.
Don't try this at home (comedy)
This Netflix comedy tells the story of a school boy who starts up a grand-scale online drug shipping company together with a mate in order to win back the love of his life. It may sound strange, but it is based on a real-life event.
Skylines (crime thriller)
'Frankfurt, Mainhattan, Crack City': this is the Netflix slogan introducing a new series called Skylines. Six episodes tell the story of a young Frankfurt hip-hop producer who plays off the criminal underworld and the police against each other. The gangster series is due for transmission in 190 countries starting in 2019.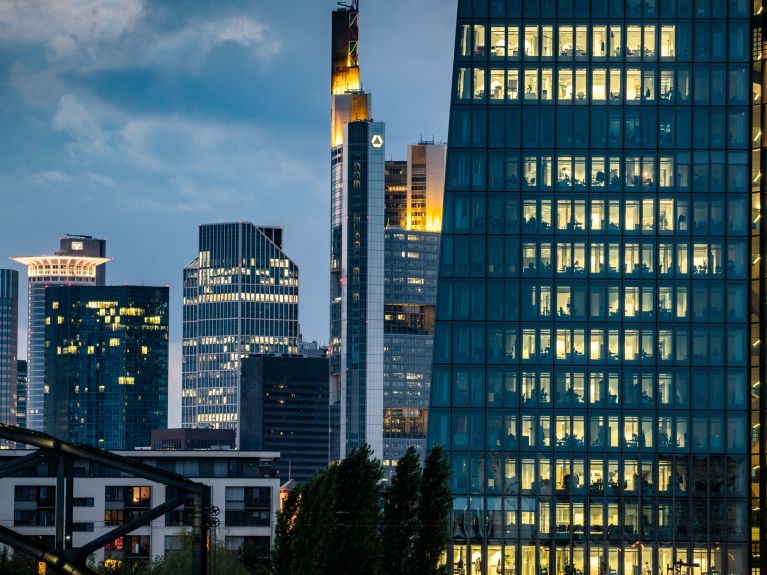 Acht Tage (drama)
The German population has eight days to reach safety before an asteroid strikes Europe. The survival of the fittest replaces common rules and laws. Eight episodes depict the threatening apocalypse from the perspective of a Berlin family. The key question is: What really matters in the final instance? The series will be running on Sky in 2019.
Tribes of Europe (end of the world series)
Yet another end of the world scenario: in Tribes of Europe, Europe is in a post-apocalypse condition following a global catastrophe. The continent has disintegrated into microstates, and clans are battling for dominance. Netflix will be showing this series in 190 countries starting in 2019.