Young, wild and colourful
They entertain, provoke and polarize: Here we present three exciting German media formats that are rethinking journalism.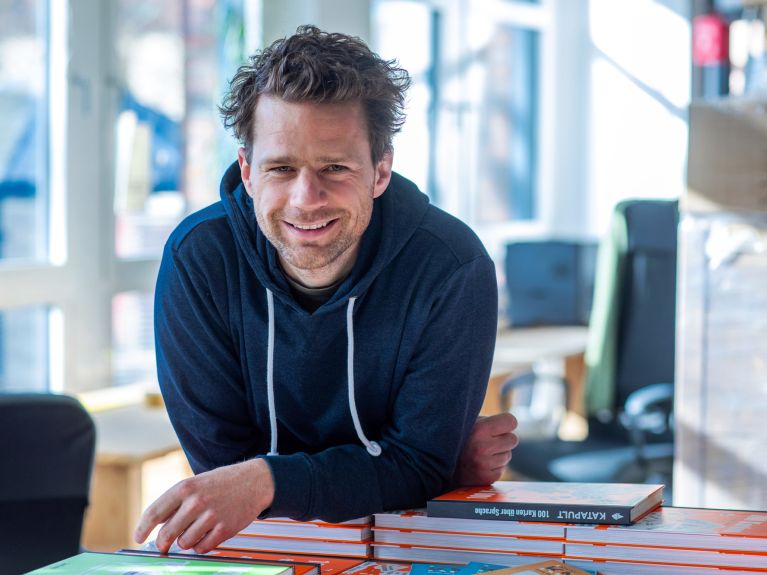 Katapult
He had no money and no training as a journalist. Despite this, political science student Benjamin Fredrich founded Katapult magazine in 2015 at the age of 27. The 100-page quarterly magazine provides statistics and social scientific studies in a variety of colourful charts and fascinating articles. The editors are very outspoken in their articles and very much in touch with the times. Meanwhile, Katapult has become Germany's fastest growing magazine.
In contrast to the ways many other media companies publish their products, Katapult has no digital editions. "Printed publications have a decelerating effect, and if you already read your subscriptions in digital format, then we're happy to be the only printed magazine in your household," says the editorial team.
But if you prefer to read an online version of the intriguing social scientific analyses and vivid graphs, you can still follow Katapult on social media.
Y-Kollektiv
They take a look where others look away. The Y-Kollektiv publishes exciting reports from around the globe on YouTube and Facebook. The intrepid young journalists accompany warlords in central Africa, visit illegal techno raves in Germany or experience the dramatic rescue of refugees in the Mediterranean Sea.
The network focuses its research on human-interest stories. The reporters depict the world in ways that reflect their own subjective experiences. According to the collective's concept the reports "provoke and divide, they excite and shock. They are not always objective, but they are always honest".
Transparency is particularly important to the media-makers. If a story isn't well researched, then the Y-Kollektiv accepts liability. The channels are run by the public service online content network "funk".
@ichbinsophiescholl
What did Sophie Scholl experience in the last ten months before she was executed? Users can discover the details on Instagram. On 9 May 2021, the public service broadcasters SWR and BR marked the 100th anniversary of Sophie Scholl's birthday. Their @ichbinsophiesholl project took the members of their community back to the year 1942.
The actress Luna Wendler propels Sophie Scholl out of the history books and into the world of social media. In this way Instagram users gain insights into the story of a young woman who fought against National Socialism.
You would like to receive regular information about Germany? Subscribe here: