"What moves me is Sophie's courage and strength"
It would be harder to get any closer to Hans and Sophie Scholl: students stage the opera "White Rose". In our interview they explain what they found particularly moving.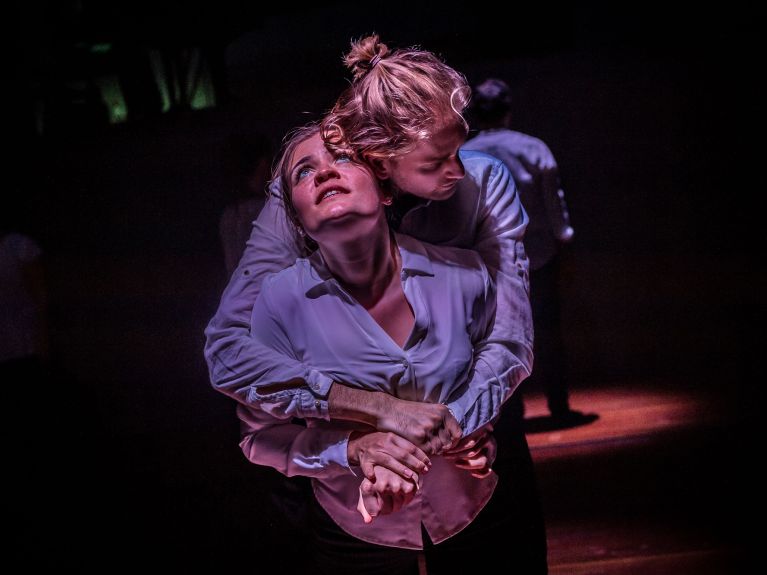 Their names are synonymous with courage and humanity: the siblings Hans and Sophie Scholl belonged to the "White Rose" group that resisted Hitler's Nazi dictatorship. Both were executed by the National Socialist regime in 1943. In the opera "White Rose" by Selcuk Cara, nine singers from the University of Music Lübeck shared the roles of Hans and Sophie Scholl; two of them are Christin Stanowsky and Martin Trømborg. Together with their fellow students, they re-enacted the last hours of the Scholl siblings.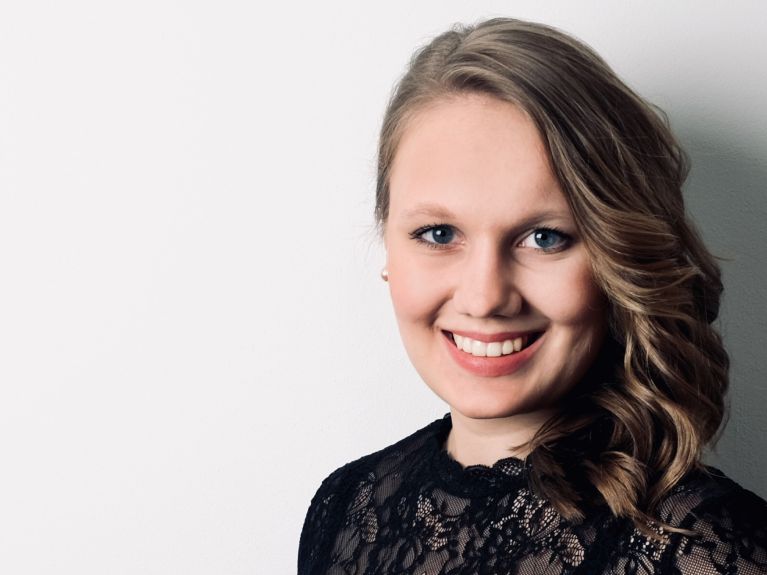 Christin and Martin, how does it feel to play the Scholl siblings?
Christin: The opera is based on diary entries and letters they sent to their family – authentic texts, in other words. This makes playing Sophie disturbingly realistic. I admire her for opposing the Nazis with her brother. Even after she was arrested, Sophie stood up for her actions. That impresses me a great deal.
Martin: I was really able to sense how stunned Hans felt in his last moments: just how absurd it is that he was executed. That weighed heavily on me.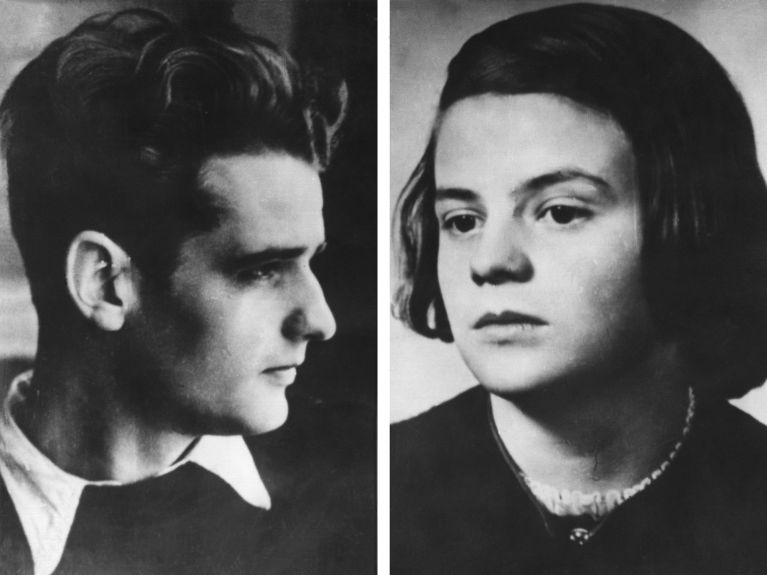 What moved you the most?
Martin: While preparing for the role, one question preoccupied me in particular: was Hans to blame for the execution of his little sister? I believe he felt responsible. That is what moved me the most.
Christin: What moves me is the courage and strength displayed by Sophie. I found her to have a very strong fighting spirit. Even when she was imprisoned, she still had hopes of a better future for Germany. Sophie knew that she was to be executed but was nonetheless convinced that the idea of democracy would live on.
Why is there more than one Hans and one Sophie in the opera?
Martin: Using several actors makes it clear that this is a story that affects more than just two people. Hans and Sophie Scholl stand for everyone who engage in resistance movements and do the right thing.
Christin: Exactly, we are all Hans and Sophie Scholl, and when one of us falls, the next will take our place. This reflects the idea of the "White Rose": the desire for democracy and freedom continues to live on and is not dependent on one particular person.
Do you believe that the story of the Scholl siblings is still relevant today?
Christin: Definitely. Although we in Germany have many freedoms, that is not the case in other countries. I'm sure there are many Sophies and Hanses around the world that we don't know about but who are fighting for democracy and freedom. It is very fortunate for us that we know the Scholl siblings, and we should follow their example.
Martin: Furthermore, the story teaches us to watch closely and intervene if we witness the oppression of minorities.