Biontech's friend in New York
Corona vaccine: Erfurt-born Kathrin Jansen represents the collaboration between Pfizer and German firm Biontech.
Roland Lindner / 27.01.2021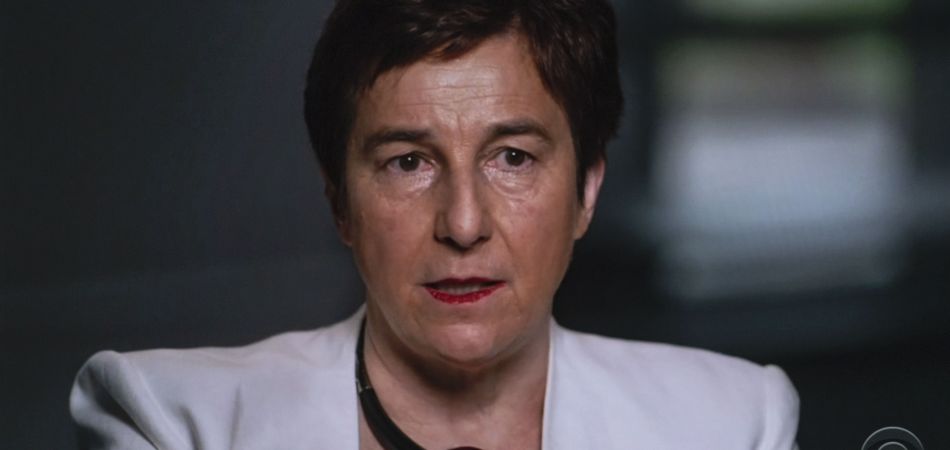 Kathrin Jansen remembers 8 November 2020 very well. She wanted to spend some time away her adopted home of New York over the weekend. The head of vaccine research and development of the Pfizer pharmaceutical company was taking a walk along the Hudson River with her husband when the telephone rang. It was a video call from her CEO, Albert Bourla, and he had spectacular news. The results of the study on the anti-corona vaccine that Pfizer was developing with its German partner Biontech had arrived, and they exceeded all expectations. The tests indicated an efficacy of over 90%.
Only a few weeks before, Jansen had said in an interview with the German daily Frankfurter Allgemeine Zeitung that even 50% would be very valuable, although she was hoping for a significantly higher figure. Now Pfizer and Biontech had concrete evidence that their vaccine could be an extremely powerful weapon in the fight against the virus. Jansen jumped for joy in front of her astonished husband when she heard the news. The stroll was soon over, and Jansen went back to work. The following day, the general public heard about the positive data. In December, Pfizer and Biontech gradually received approvals from health authorities in different parts of the world, and vaccinations with the two companies' serum also began in the United States.
The vaccine is celebrated as a German success story because it was developed in Biontech's laboratories. The Biontech co-founders, the husband and wife researchers Ugur Sahin and Özlem Türeci who had previously been practically unknown to the general public, have now been thrown into the limelight. Yet the successful partnership with Pfizer has even more links with Germany: Kathrin Jansen, who arranged the alliance with Biontech and has played a central role in the project ever since, was born in Erfurt. Pfizer itself also has German roots. The New York-based business was founded in 1848 by the German immigrants Charles Pfizer and Charles Erhart, who were both born in Ludwigsburg and grew up with the given name Karl.
Pfizer and Biontech began working together in 2018, when they agreed a partnership on the development of a flu vaccine based – like the corona vaccine now – on mRNA technology. This approach involves modifying human cells in such a way that they are able to develop immune protection themselves. When the coronavirus spread rapidly at the beginning of 2020, Biontech CEO Sahin phoned Jansen to sound out whether Pfizer would possibly like to broaden the alliance to including combating the new pandemic. The Pfizer researcher was immediately interested and obtained the approval of her CEO. The partnership was officially announced on 17 March 2020. It gives Biontech access to the capacities of the pharmaceutical giant and encompasses not only research and development, but also the production and distribution of the vaccine. Jansen says she considered Biontech's mRNA technology the "best bet" in the race for a corona vaccine from the very outset.
Jansen was born in Erfurt in 1958, but her family fled the GDR with the two-year-old shortly before the building of the Berlin Wall. She then grew up in Marl in North Rhine-Westphalia. She was often ill as a child, which she also gives as a reason for wanting to do something connected with medicine. She completed a PhD in microbiology, biochemistry and genetics at Philipps-Universität Marburg and then went to Cornell University in the United States to do postdoc research. In 1992, Jansen began her career in the American pharmaceutical industry, initially at Merck & Co, a company that apart from shared roots with Merck KGaA in Hesse today no longer has any connection with the German firm. At Merck & Co, Jansen was responsible, among other things, for the development of Gardasil, the first vaccine against cervical cancer. In 2006 she moved to Merck's competitor Wyeth, which was taken over by her present employer Pfizer in 2009. At the end of last year the journal Nature named Kathrin Jansen as one of the ten people who helped shape science in 2020.
Vaccinations have demonstrably been of enormous benefit to human health.
Kathrin Jansen, Pfizer
Work on a corona vaccination has probably been Jansen's biggest challenge to date. She says herself: "This project has an intensity and pace like no other before it. We are doing everything at once instead of one step at a time." The researcher firmly believes in the benefits of vaccinations, although she is often confronted by vaccine skeptics. Her argument: "Vaccinations have demonstrably been of enormous benefit to human health. Today we live longer and our children are healthier because we no longer need to worry about certain infectious diseases, at least in many parts of the world." She adds that when there's a safe and effective vaccination, you shouldn't even have to think about using it.