New perspectives on climate change
Data and climate are her topic: Kelsey Barton-Henry from the USA  explains why she is doing her doctorate at the Potsdam Institute for Climate Impact Research (PIK).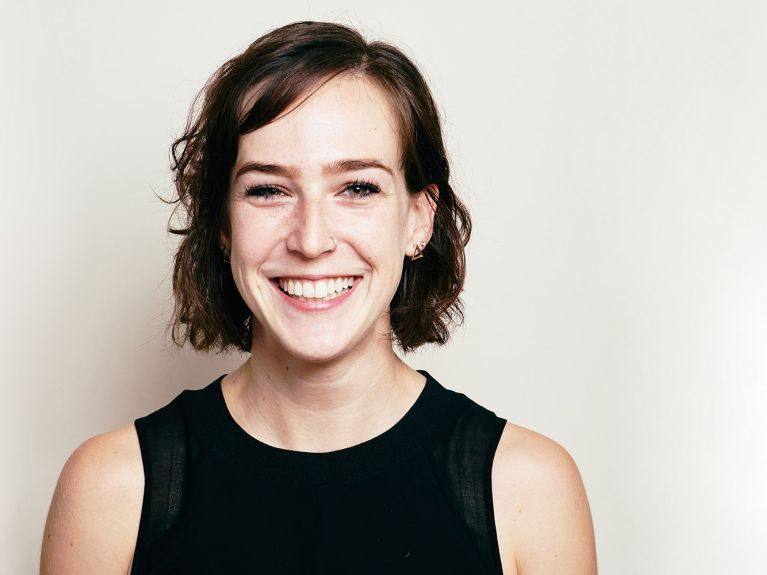 Ms. Barton-Henry, why did you choose to do your PhD at the Potsdam Institute for Climate Impact Research (PIK)?
I have a strong personal interest in climate change, but my academic background is in economics. Before coming to Potsdam, I worked as a data scientist in Barcelona. At the PIK I am able to marry my interests in data science and climate change. I think data science and artificial intelligence are important tools to tackle climate change, and there are not many institutions that allow you to apply data science in this way, like the PIK does. At the PIK, you can find a rich variety of personal backgrounds and scientific perspectives. The institute is also very impressive regarding its involvement in policy recommendations. I personally think that this is very important to create a lasting impact for research.
On what are you focusing at the PIK?
Currently, I am analyzing the dynamics of how solar panels spread: what kind of effect does it have if someone sees a solar panel in his neighborhood on his likelihood to install them? Are there network effects that foster the spreading of solar panels? More generally, I am hoping to explore other areas of complexity science and data science tools to understand drivers of climate-related behavioral change and the effects of climate change.
How do you like working at the PIK so far?
At the PIK I am are learning a lot of different ways to think about climate change. It is really inspiring to be around people with various interdisciplinary backgrounds, but with one common goal: to better understand climate change and to create a positive impact through research. This is a really enriching environment, very motivating and intellectually stimulating. Beyond that, nearby Berlin is a fascinating city, and quieter Potsdam is a great place to study and focus on research.
Interview: Johannes Göbel