"The only way to survive"
Precarious living conditions, loss of identity: Researcher Kira Vinke has learned about the plight of climate immigrants from the people affected themselves.
20.02.2020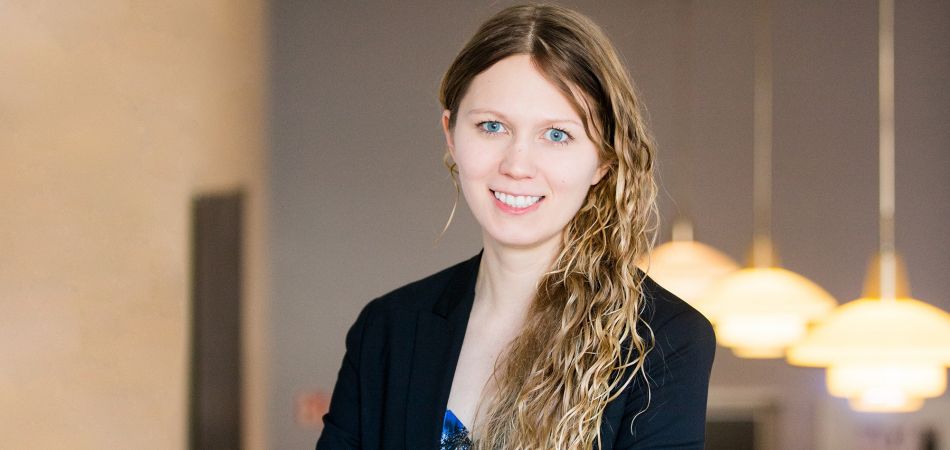 Ms. Vinke, you have spoken to people on the Marshall Islands and in Bangladesh, among others, who have found their homes to be no longer inhabitable as a result of climate change. What are you aiming to find out?
First and foremost, I want to know whether migration is an effective way to adapt to climate change. More and more researchers are saying that people are migrating to adapt to climate change. Yet this development frequently proves to be ineffective: Those affected are forced to flee their ancestral homelands like refugees – for example because of a cyclone – and find themselves in difficult situations.
What does this mean in relation to the Marshall Islands, for example?
The people from the outer Marshall Islands are shifting to the now densely populated main island of Majuro. Many have migrated on to the USA and are now working in chicken factories there, for example. The people are very closely connected to their country, their community and their language, so for them it is a great tragedy that they can no longer live in their homeland and it represents a huge loss of identity.
What is the result of this?
For these people, migration is the only way to survive, but they also have to be able to establish a better situation in life. The migrants from the Marshall Islands cannot do anything about climate change – this is the responsibility of the industrialized nations. The question is therefore how you can enable those affected to migrate with dignity or to stay in their homelands for longer.
For me, the most important thing is: What are the consequences for the people?
Kira Vinke, researcher at the Potsdam Institute for Climate Impact Research
You are a political scientist rather than a "climate researcher" in the classic sense. Is this perspective lacking in the climate debate?
The major questions cannot be answered from one single perspective alone. For me, the most important thing is: What are the consequences for the people? I have had the privilege of talking to lots of migrants from various different countries. I believe I therefore have a responsibility to tell their stories.
Kira Vinke from the Potsdam Institute for Climate Impact Research (PIK) leads an interdisciplinary project group on climate migration that carries out research in Tanzania, India and Peru, among others. She is also co-chair of the German government's Advisory Board for Civilian Crisis Prevention and Peace Building.
Interview: Helen Sibum
You would like to receive regular information about Germany? Subscribe here: