En route to greater visibility
There are more than one million Black people living in Germany. What are their everyday lives like? For the first time, a research project has gathered data.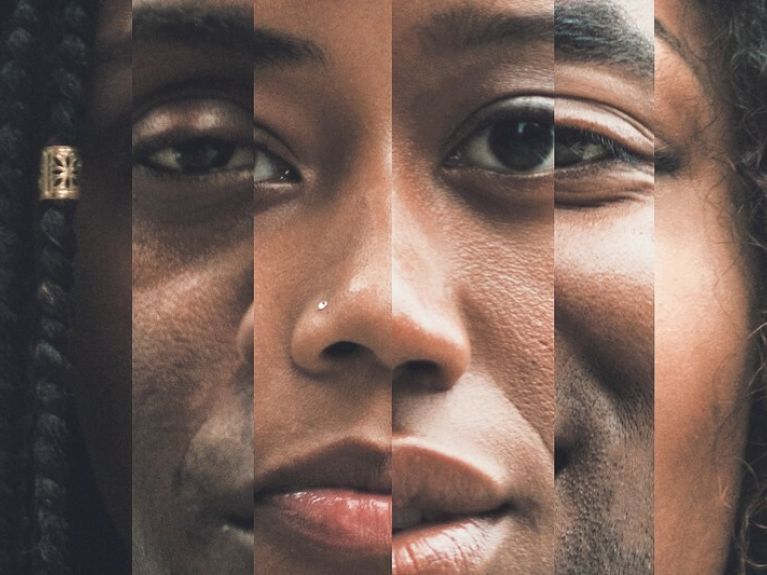 "No society gladly concerns itself with its own racism" – or so Aminata Touré is convinced. The 27-year-old politician's parents come from Mali and she is the only Afro-German in the Schleswig-Holstein State Parliament. She resolutely fights racism in Germany, and she knows that when it comes to this issue, above all more willingness to listen to each other is imperative: "This topic is important not just for minorities." However, almost no one outside the respective communities knows the reality of life for the approximately one million Black people in Germany, as to date there were no quantitative data available.
Precisely this is what the so-called Afrocensus is setting out to change. The data gathering is being financed to the tune of almost 150,000 Euros by the Federal Antidiscrimination Agency. The non-profit organization "Each one teach one" (EOTO) organized a survey in the summer of 2020 in which Black people in Germany could take part. The objective: "We want to make the Black communities visible and show their everyday lives. To that end, we need data, which we are gathering for the very first time using the Afrocensus," explains project manager Teresa Bremberger.
To date, there have only been surveys of people with a migration background. "That term is much too blurred," Teresa Bremberger thinks. "A white woman with a white Swedish father also has a migration background – but does not face racism," Bremberger suggests.
Data on the lives of Black people in Germany
The survey is intended to find out about the lived realities of Black people, with the findings expected to be published in the summer of 2021. Anyone interested who identifies themselves as Black was able to register online in advance for the survey – thus far, about 10,000 people have already signed up. Several thousand thereupon filled out the questionnaires they were sent and described, for example, whether and how they were affected by racism at school, while doing vocational training, while students, or at work. The feedback from the communities themselves was initially mixed. "Many were glad that at least something was happening," Bremberger reports. "Some were sceptical, though, as regards who was gathering the data."
However, the principle of "by Black people for Black people" won the day, as the Afrocensus, which is conducted anonymously, is not research commissioned by a client. Reservations, fuelled by memories of the censuses conducted by the Nazis, were soon overcome. "We are ourselves part of the community and want to make sure our problems – not to mention the contributions we make to society – are visible," Teresa Bremberger says in summary. "With the Afrocensus, we hope that Black people feel they are seen, along with their experiences, and are empowered." In the best case, the Afrocensus could prompt people to think and talk about the lived realities of Black people and racism in Germany – and the corresponding measures being taken to combat racism.
Strengthening research on racism in Germany
This is what Professor Karim Fereidooni also hopes. As a researcher on racism at Ruhr-Universität Bochum, he is eager to see what the Afrocensus findings are: "Black people have lived in Germany for 400 years now, and for 400 years they have been exposed to racism – for that reason it is absolutely imperative that we find out more about their lived realities." Potentially, anti-discrimination laws could arise as a result. Fereidooni says that the package of measures resolved by the federal government in autumn 2020 to combat racism and right-wing extremism was an important first step in this regard. Among other things, it envisages more efforts in the field of prevention, defining anti-Semitic or racist rabble-rousing as a crime for the first time, and replacing the controversial term "race" in the Basic Law. The outrage over the death of George Floyd in the USA has also had an impact in Germany, or so Fereidooni is convinced. One key step, he suggests, is also that research on racism is now being intensified.