17.08.2017
Bundesliga countdown
Favourites, stars, trends – a look ahead to the 55th Bundesliga season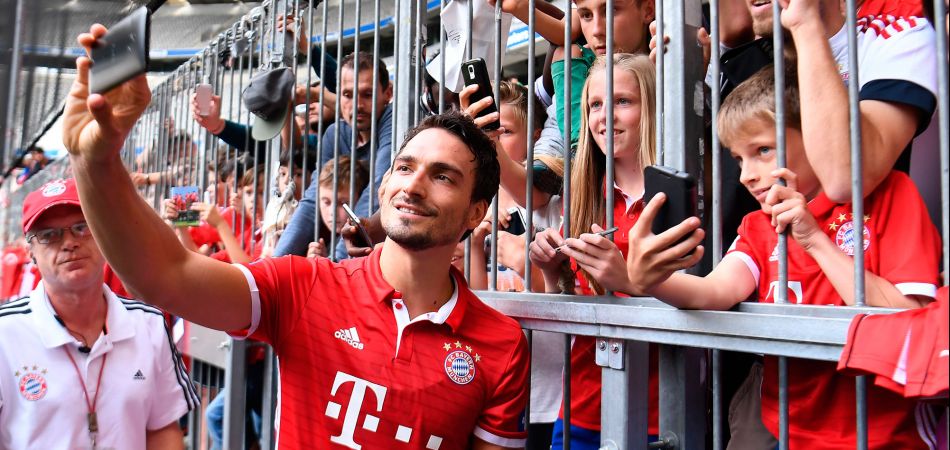 Germany. Soccer fans are eagerly awaiting the start of the 55th Bundesliga season after the long summer break. The new season begins on Friday, 18 August 2017, when record champions Bayern Munich host a match against Bayer Leverkusen.
Which clubs are the favourites?
Bayern Munich may once again be starting the new season as top title contender. However, the league is more evenly balanced than it has ever been. That was already made clear last season by the top places for RB Leipzig (2nd) and TSG Hoffenheim (4th). Borussia Dortmund, Schalke 04, Borussia Mönchengladbach, Bayer 04 Leverkusen and VfL Wolfsburg also aim to play at the top of the league. Like almost every other year in the recent past, they will certainly be joined by a surprise team. Furthermore, the promotion of VfB Stuttgart and Hannover 96 means the return of two teams that have traditionally belonged in the Bundesliga. This season there are no real outsiders – like FC Ingolstadt or SV Darmstadt in previous years.
Who are the stars of the Bundesliga?
The focus is clearly on James, whom Bayern Munich has initially borrowed from Real Madrid. The top goalscorer of the 2014 World Cup is considered the dream player of Bayern manager Carlo Ancelotti. Really big transfer fees à la Neymar (who moved from Barcelona to Paris for 220 million euros) are almost inconceivable in the Bundesliga. But that also means the league can hold on to its stars. Although the focus of considerable international attention, Pierre-Emerick Aubameyang (Dortmund) and Naby Keita (Leipzig) have remained loyal to their clubs.
What should we look out for?
Bayern Munich were not safisfied with their performance in the last season. The championship was all that came of their hoped-for triple win. More is expected of them now. But their preparation for the coming season has not been successful. Their closest competitor, Borussia Dortmund, has hired a new manager, Peter Bosz from the Netherlands. He will first have to learn how the German league works. And it remains to be seen whether RB Leipzig, last year's runner-up, can repeat such a sensational achievement.
Where can you find information about the Bundesliga?
Videos, match schedules, news about players and clubs and the results tables for the 1st and 2nd Bundesliga are available on the bundesliga.com website in German, English, Spanish and Japanese.
www.bundesliga.com/de/bundesliga/